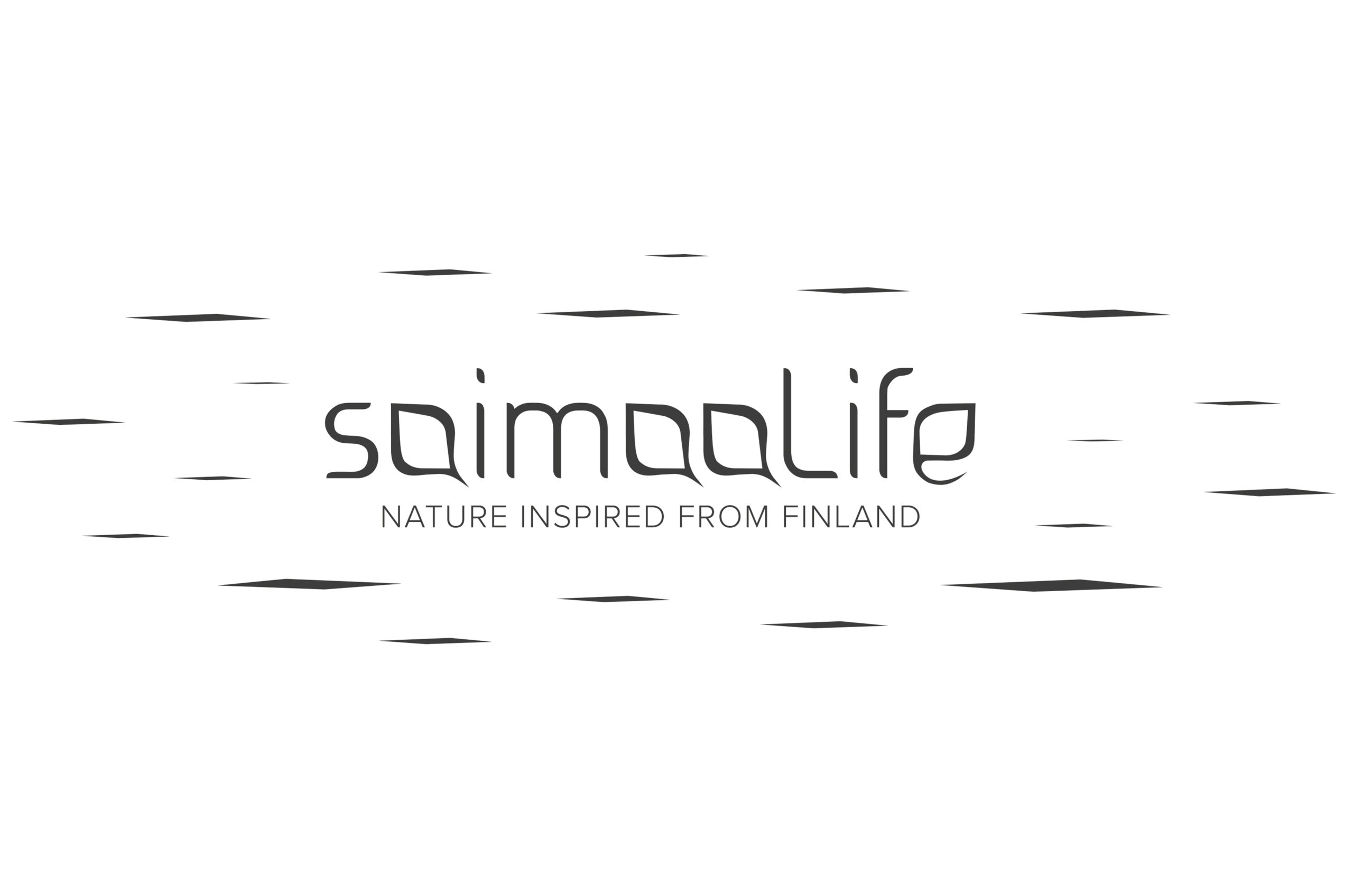 I've published 875 blog stories here at saimaalife.com since 2012. That's a lot, I could say. Not to mention all SaimaaLife Facebook updates, Instagram photos and stories and 360°/VR YouTube videos published over the years. Plus all other things and development work that has not ended up to any story or update ever -during the years when I've become a mother twice and stuff. Breathtaking even!
The SaimaaLife journey continues, but I'm happy to say now that it's time to say goodbye to this -I could say- the first era of SaimaaLife, and start turning the personal blog into wider SaimaaLife Media.
After all, there has been a startup company behind the work that I've done all the way since 2016. Also, since 2018 "SaimaaLife Media" has in fact been the official supplementary firm name of this crazy creative project from our land of a thousand lakes, Finland.
The mission of SaimaaLife is to support keeping human-nature connection well & alive in the modern world. We want to offer more people in the world a chance to feel better with the help of nature. – JUST LIKE FINNS HAVE DONE FOR CENTURIES.
We're aiming to build in the long run nothing less than Global Nature Lifestyle Community and new kind of Meaningful Media & Brand
I took one year -2019- to think about everything that I had done before that. Also to go deep down to find what brings me joy the most in life and what I wanted to do with my future. I gave a genuine chance for myself to write The End to SaimaaLife as well.
Little by little the feeling grew inside me that I don't want SaimaaLife to end now. Instead, I want to find "my tribe" and continue building all this further together with like-minded people.
The following concept was born in my head:

It's all about human-nature connection, naturally.
NATURE INSPIRED MINDSET: It is said that "the mind is everything". We believe it to be true. With our digital content, we want to inspire and inform people of a more natural way of living and thinking. You can follow our life and see how we integrate nature into our own everyday life in Finland. Our site will be renewed too. In the future that will be the home of nature inspired studies, interviews, introductions of nature wise brands, recipes, tips to get wellbeing from nature, our follower's stories from different countries, and so on.
How you can increase or maintain health and happiness -the quality of your everyday life- with the help of nature and all things natural. All that our renewed saimaalife.com will include.
NATURE INSPIRED PRODUCTS: We want that in the future through SaimaaLife you can also get a piece of nature in your home. We've started our own product development, but mostly we will collaborate with other companies. There are so many great ones out there!
Cannot tell you when, but in our future plans,we're running an online store for nature inspired products from Finland.
NATURE INSPIRED TRAVELS: SaimaaLife is not a tour operator, and will not become one. However, through our concept, we do want to offer people a chance to come to experience the nature and Finnish natural way of living that we are happy to enjoy in our everyday life in Saimaa. Our first experiences with travel groups and guests have been way too inspiring to end that side. Plus there are way too many amazing travel companies in our home country who can offer you memorable experiences in Finnish nature.
Time will tell more about this too. Hidden nature lifestyle travel treasures of Finland – those we surely want to introduce to you!
In recent years we've put a lot of effort into SaimaaLife 360° Virtual Reality development. We will not forget that either even though we will make it less in the next phase. Just last week I got the message how one had visited from the other side of the ocean in Saimaa with her VR headset! How cool is that! Definitely -if you ask us- nature connection needs to be taken in the place where more and more people are spending time in the future – virtual world, that is.

Storytelling that the world -nor ourselves – has not yet seen
All the way since 2012 SaimaaLife has been an ongoing real-life story from Saimaa. As I said our story will continue even though it will not be about my personal life anymore. (You do get a chance to follow that a bit too still.)
How could we stop our ongoing storytelling since it's been so fascinating also for ourselves too to see how the branches of SaimaaLife tree grow as they spread naturally!
For the future, we have now a strategy and we've already started to work on that. However, different kinds of -both positive and negative- life surprises are the essence of SaimaaLife.
For example me, Marianne and Stiina will travel to Japan in November 2020 but we still don't know how we're going to cover our travel expenses. By following us in Facebook and Instagram, you'll see whether we manage to find the way – or not. 🙂
Since SaimaaLife is a startup, agility is also in our nature. So, surprise elements for you (and us) may come aboard on business side too. We may also change our plans if some great new opportunities appear in front us. Or take another direction if we notice that something just don't work. Such is life – and wise.
By the way, even though, our new trio includes only women, we haven't exclude men. Life -also SaimaaLife- would be way too boring without men!
All in all, in SaimaaLife we see no difference in between people. We all -despite the gender or culture- are humans. What matters for us is our own experiences of nature, and that studies have shown that no matter what form nature takes or how it is experienced, nature affects positively to ALL people's wellbeing. It also makes us more caring and helps us to stay connected both to ourselves and the real world around us. It does that even though you would not like nature!
The fact is that AI and humanoid robots are being developed. Human interactions are decreasing and digital addiction is increasing nowadays. Growing urbanization takes nature further for more & more people. Climate change is proceeding. Loneliness, depression & other mental health problems are growing. There are many good things about the development of this world, but also many bad ones.
That's why SaimaaLife.

We believe that besides nature connection, this world needs more authentic human connections
The beauty of blogging is in its personal touch. Even though I want SaimaaLife to continue its journey wider than one woman's life, I want it to include the best bits of the blog world. How we're gonna do that? Don't know that either. We just know that "where there's a will there's a way". Our thinking has not remained inside the box in the past, and our plan was to maintain that style also in the future.
Besides, one wise person many years ago said to me that "Mari, you never ever lose the authenticity of SaimaaLife".
At that time I didn't realize the value of authenticity. Only afterwards it opened up to me, and become clear as daylight that authenticity and humanity are the things that SaimaaLife wants to promote in this modern world of ours.
So, SaimaaLife will have "faces" also in the future and it will stay firmly tied up to ordinary, everyday life and all colors of human life in it.
What comes to our storyteller trio, over time, you get to know us better. Here are just a few words about us: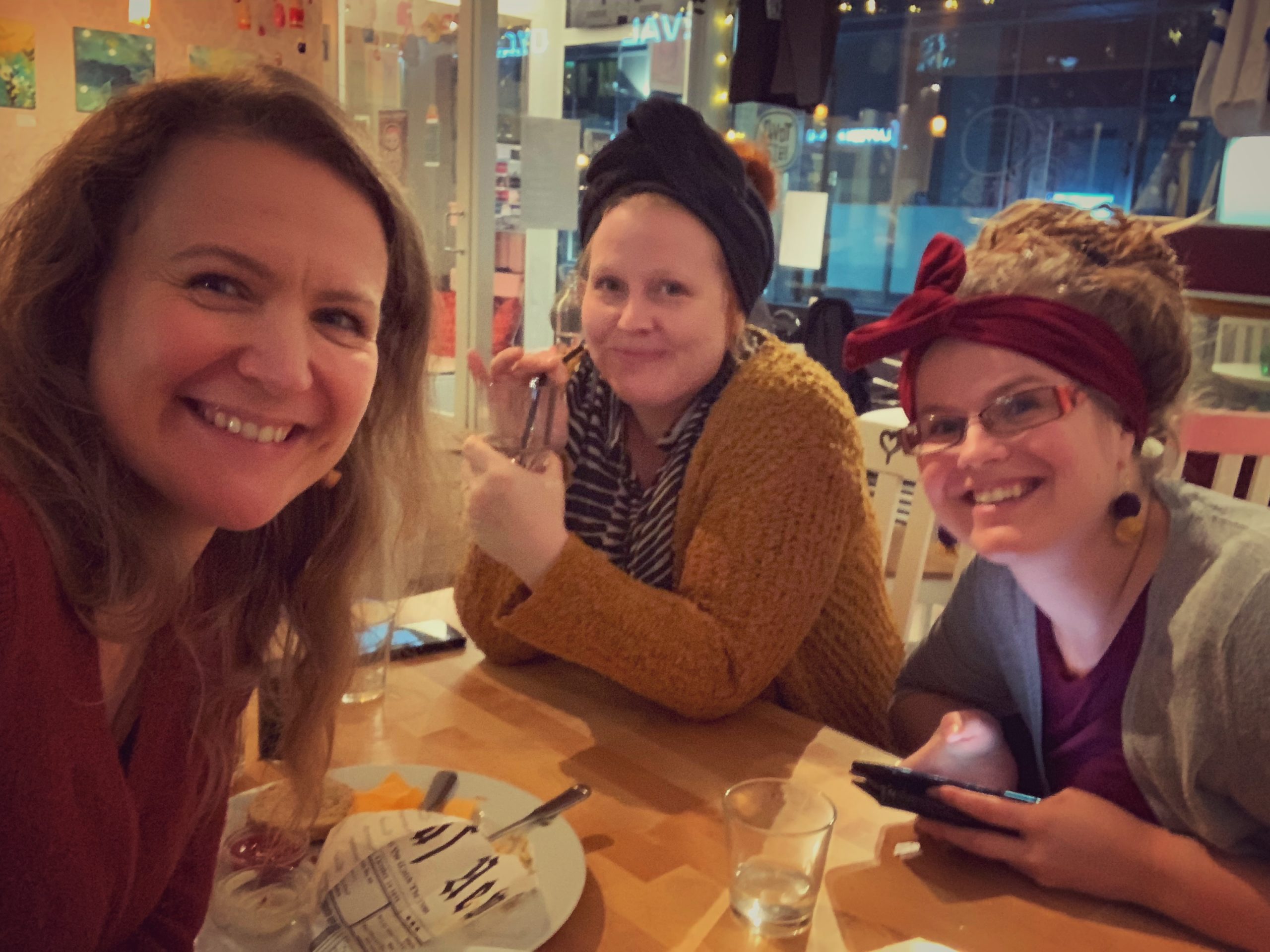 Marianne Ahonen – Camera girl with country soul – City life with a bunch of friends and in an apartment building in Lappeenranta

Stiina Muikku – Working mother & Recipe magician – Family life in the detached house in the village of Kerimäki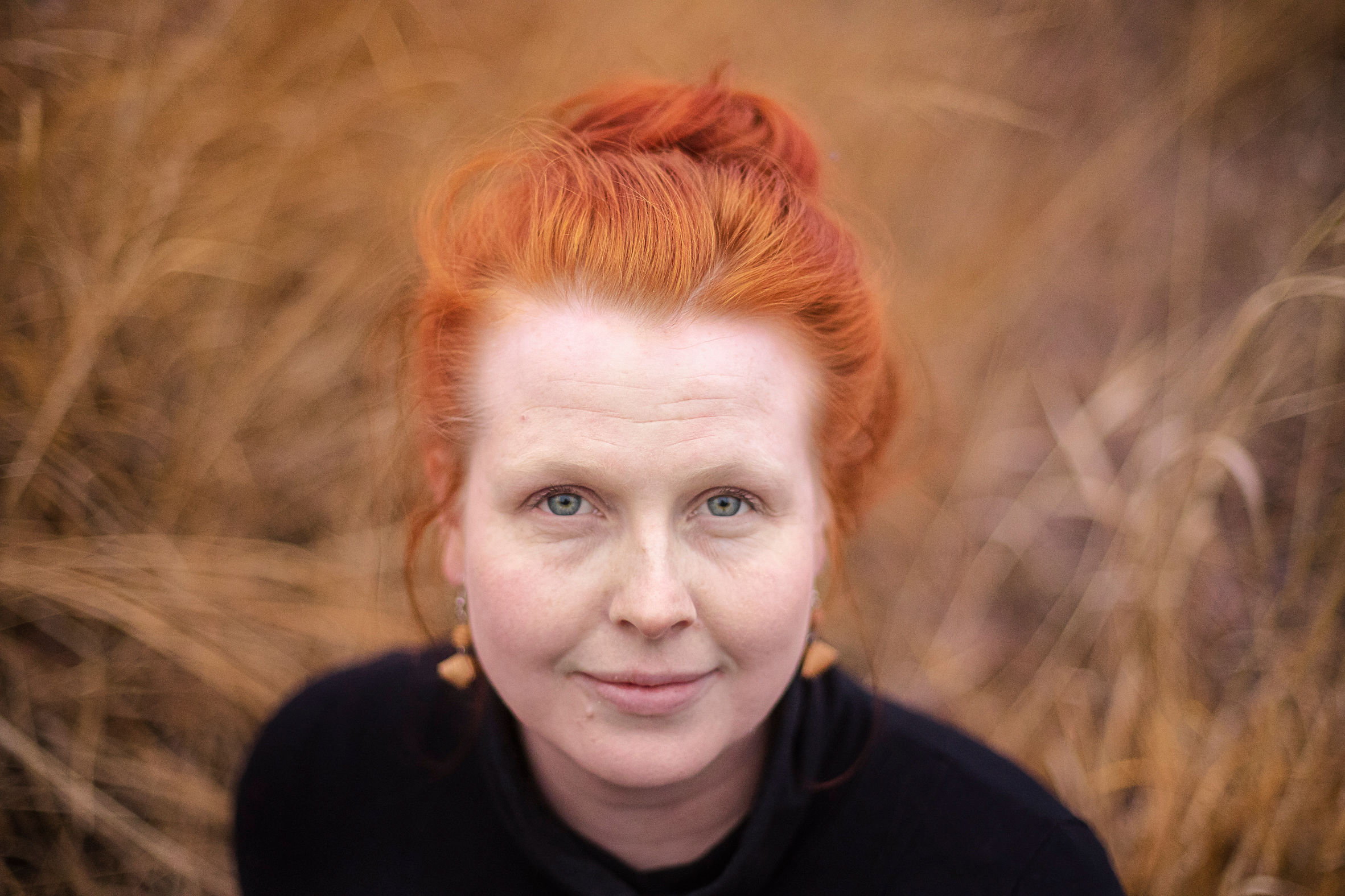 Mari Pennanen – Single mompreneur – Cottage life by the lake in Punkaharju
Down to its roots, inspired by Finnish nature
Over the years many have wondered where my motivation and passion stems from to do SaimaaLife. In 2019 it was time for me to ask myself too "Why SaimaaLife would exist in the future?". This is what I found writing to one presentation of mine:
"Human-nature connection has been at the heart of SaimaaLife all the way since I started to seek and share my journey to better natural wellbeing online in 2012. As a Finnish country girl, my relationship with nature has always been natural. However, it was only after my burnout and depression when I really found the diverse power of nature; how it can help you heal and recover, and to find the connection with yourself and others. After that experience a willingness to live more side-by-side with nature – not only from it – and cherish all life on Earth started to strengthen in me naturally. SaimaaLife exists so that more people could experience the same – and besides themselves also the wellbeing of nature could be supported."
Many of us are thinking and struggling with their own meaning of life. It's been familiar to me too. Somehow in 2019 it just became clear that "this is my thing" in life. Peacefullness that I felt after it felt amazing.
Also, I noticed that even though I don't know about the future and things can go badly – I may also end up experiencing bankruptcy- I still wanna continue. It feels even "meant-to-be" thing that in the next phase I face my fears also like this, jump and trust that the wings will carry me and SaimaaLife. If not, I do know now too that it will not break me. More I would regret, if I not jump.
Also, if that happens, I believe it will give others something too. Also to myself. Or encourages them to jump too, if we're able to fly with all of our plans after all.
When the mental certainty had grown inside me, pieces started to fall into place. At the end of 2019 I got the feeling that it was already time to start working on the second era of SaimaaLife by giving it a visual form – LOGO. It is said that the company always looks at the end like its entrepreneur. There's much truth about that -at least SaimaaLife's logo is based on the love of its founder – Finnish birch tree.
Also other elements of renewed SaimaaLife are under work now. I wish that when summertime arrives and nature awakens after winter, also our new site will see its daylight.

But we'll see that too. The fact is that our whole team has currently also other jobs, including me. Now is the time to work on finance, business plan and stuff. Also I've said to my team that our own health and happiness needs to be and stay at the bottom. That's the only way we can enjoy our ride and give the best to our followers – to you.
Besides, I think this haste world need travellers who go slowly.
So, now for some months or so this will be the last post here at our site. Meanwhile, you are more than welcome to follow us on:
SaimaaLife Instagram and SaimaaLife Facebook.
I wish all the best for you! Welcome to follow SaimaaLife, if you already don't do that 🙂
See you!
Mari
PS. If the future of SaimaaLife interests you, please, feel free to become our subscriber already now. Write your email below and press "Subscribe". Then you get an email notification as soon as we publish something new here at saimaalife.com!
Nature Inspired from Finland