365 Ways To Wellbeing – 309th Way
As you know I'm having some co-operation with Globe Hope. Globe Hope manufactures clothes and other products from recycled or discarded materials. I love their products because the longer the life of any product or material is, the better it is for the nature. Sustainability rocks!
This day my husband told me about his new Haglöfs outdoor jacket. He told that more than 50 % of his jacket was made from recycled material! I became so happy! Maybe I´ve been a blind consumer but I didn´t know that also the outdoor clothing companies have started to use recycled materials. That is SO great!!
As you´ve seen, our family is quite into outdoor life. That means that we use and need a lot outdoor clothes. All year around. That´s why outdoor clothing companies and using of recycled materials is a topic I definitely want to read and learn more about!
"Spring/Summer 2011, 35 percent of all fabrics of Haglöfs is made of recycled or recyclable material. Our ambition is to increase these percentages each year, as we do. At Haglöfs a product where 50 percent or more is made from recycled materials is referred to as recycled."
Well done Haglöfs! Maybe my all-time-favorite yellow jacket gets a follower from another Haglöfs jacket 😉 Though I think that my current Haglöfs outdoor jacket and trousers are already sustainable because they´ve last so long!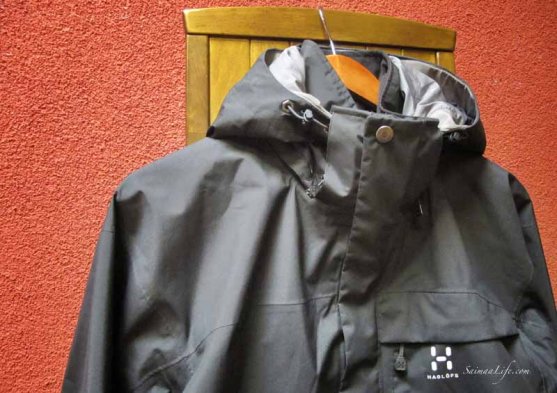 Read more about my "Wellbeing Challenge 2013 – 365 Ways To Wellbeing".