365 Ways To Wellbeing – 310th Way
You´ve seen me and my family doing homemade food many times. We love to do that but it´s not what we always do. Not at all!
Sometimes you just don´t have time or energy to bake or cook homemade. That´s when the right thing for your wellbeing is to relieve your workload, go to the grocery and buy some kind of convenience food.
That is what we did this day. That's also what I often do if a surprise visitor is coming to visit us. This time I bought frozen Karelian pies. You´ll find them almost in every grocery store in Finland. You´ll just have to bake them at home and in 20 minutes you´ll get warm and crispy, homemade-like Karelian pies 🙂
So this day our evening snack was Karelian pies with butter and gravlax (raw, salted, salmon slices). Yummy!
(If you want to bake REAL homemade Karelian pies, you´ll find my recipe here.)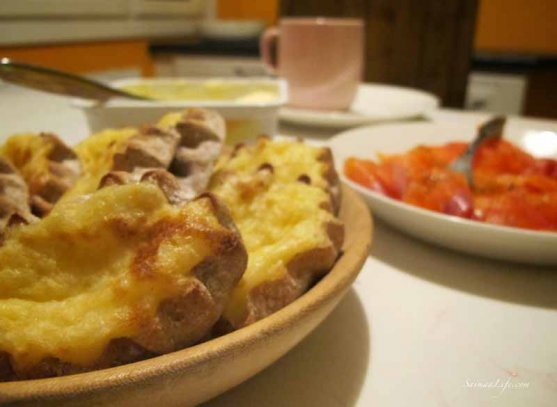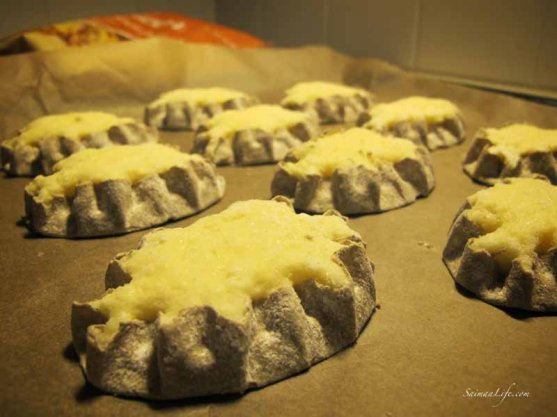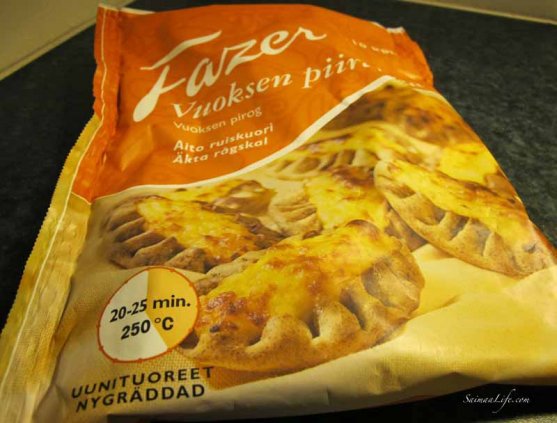 Read more about my "Wellbeing Challenge 2013 – 365 Ways To Wellbeing".