Do squats
Ice hockey World Championships is underway here in Finland and Sweden. It means a lot of time spent in front of TV in many Finnish families. Also ours.
I don´t like ice hockey but I like to spend time together as a family. When my husband is watching ice hockey I have time to exercise with my two weights, Unna and Liilia.
You´ve seen already lunge with a weight and plank exercise. This evening it was time to do squats that are also one of my favorite exercises. Easy but efficient. Excellent exercise before bikini season!
Unna´s weight is about 15 kg so she's a good weight for my squat exercise. Up she goes on my shoulders and we're ready to go! Up, down, up down. This day I did 3 x 15 repetitions. Thank you – said my butt and thighs after that!
And as you can see Unna is already quite used to be my weight. She ate raw pieces of cabbage and watched ice hockey on my shoulders throughout my exercise.
As usual, I ended up to be a horse. To be a rider is a reward that Unna gets for being my weight. That´s the best part in our exercise if you ask Unna!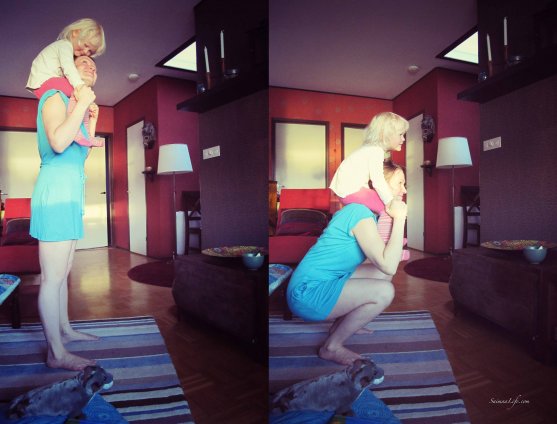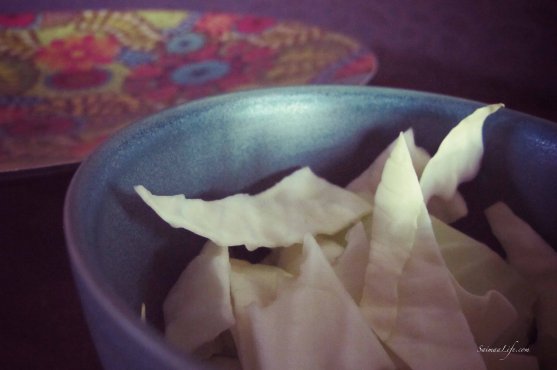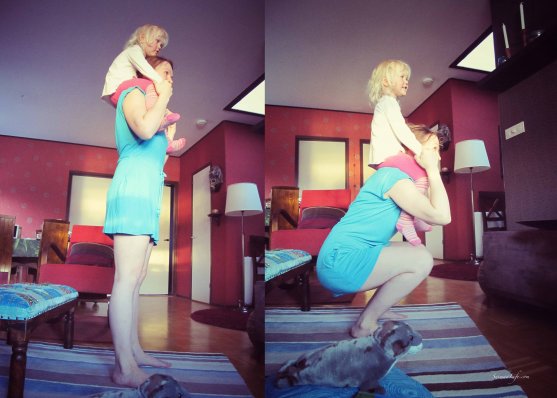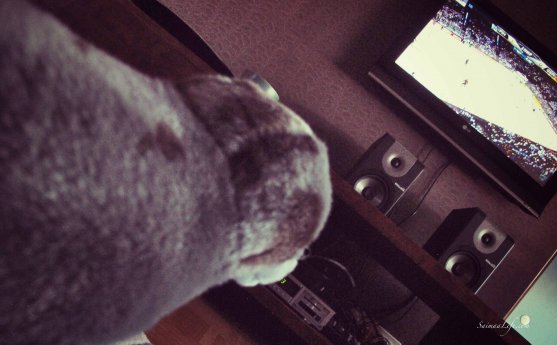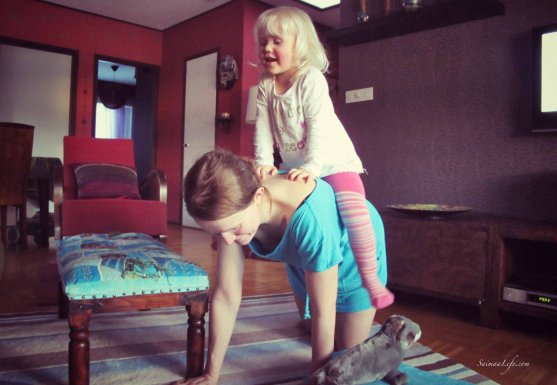 Read more about my "Wellbeing Challenge 2013 – 365 ways to wellbeing".