Take a shower alone
Bathing our girls is one thing that my husband can´t do with his injured leg. It has been me who has been bathing our girls lately – and done many many other things too. To save time I´ve combined that with my own shower.
Taking shower at the same time while bathing a baby and a toddler. Smart. Maybe. Relaxing. Not at all!
This day I took a shower alone. It felt so good!
I took a loooooong shower. I even shaved my legs. All alone.
After that I put Mia Höytö´s eye cream and Mia Höytö´s facial cream that have proven to be very good for my dry skin. Then I pampered myself by moisturizing my whole body with coconut oil while admiring spring evening sunshine.
Normal for someone. Luxurious for me.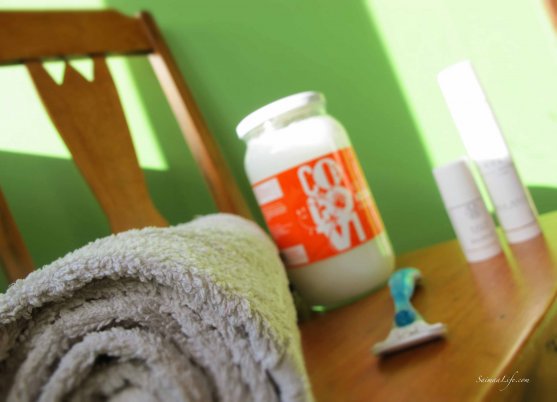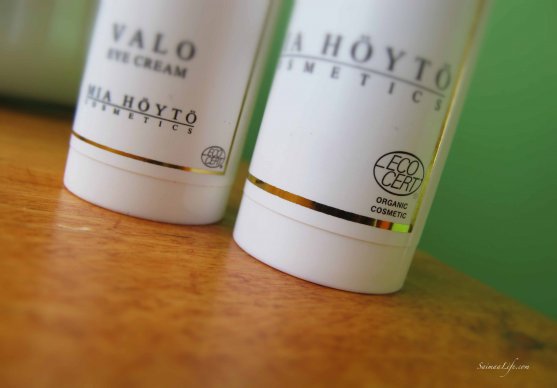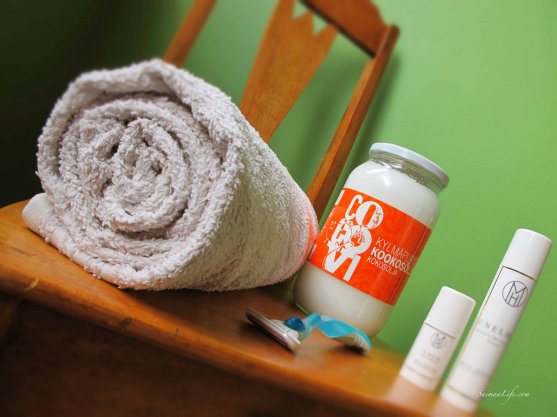 Read more about my "Wellbeing Challenge 2013 – 365 ways to wellbeing".