365 Ways To Wellbeing – 265th Way
Money is a thing that families with small children have little because often the other parent is more or less at home. The shortage of money is a tricky combination with the fact that you need to buy quite a lot of baby stuff, food and all kinds of necessities.
How has our family dealt with this problem? Me and my mother friends´recycling circle is one great solution. For example, all of our children have used partly the same clothes because we have recycled them. Always from a bigger child to a smaller one. We have done the same with cloth dipers. With our system we have not only saved the nature but also a lot of time, energy and money.
Another way has been compensating the help that we´ve got each other with different kinds of favors. Here our vegetable garden has played a big role. Like this day. I took some potatoes, carrots, onions, parsnips, swedes and zucchini to our friend who had borrowed us clothes and cloth dipers for years. She was happy to get some local veggies and I was happy to give a small compensation for the help that we had got from her. That made my day this day!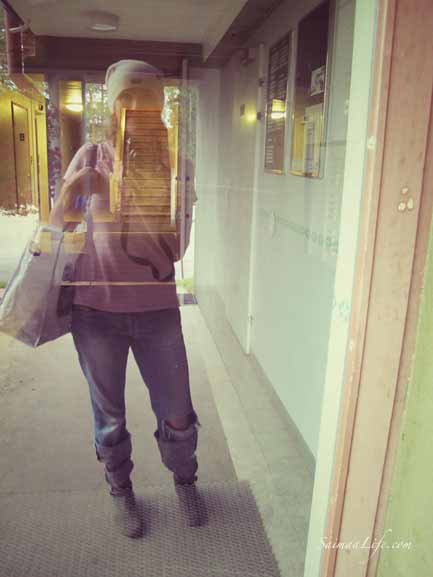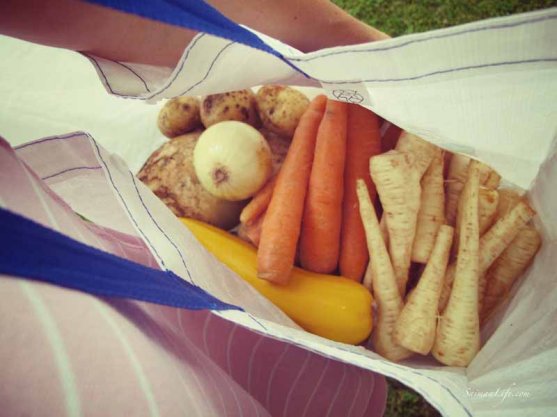 Read more about my "Wellbeing Challenge 2013 – 365 ways to wellbeing".