365 Ways To Wellbeing – 21st Way
I hate you, my flabby belly! After my first pregnancy and labor you were gone quite fast. Actually, you were gone so fast that I wondered why it is a problem for so many women who have given birth.
Now I know why you are a problem! It is only two months from my second labor and I know that it is normal that you are still here. However this time you are bigger and fattier than before. And what is worse I have a strong feeling that this time it's going to be much more difficult to get rid of you…
I don´t like you. I don´t want to see you – it is enough that I feel you! That`s why I went for shopping and bought two shirts to hide you from my eyes. The first one I wore in Liilia´s naming ceremony. The other one is this. I´m sorry but I feel much better now when I can´t see you, my flabby belly!
So all you birthgivers! Don't get depressed about your flabby bellies and just keep staring at them. Cover them up with some nice clothes until you have regained your old figure. Fooling yourself a bit is totally fine when it serves your own holistic wellbeing!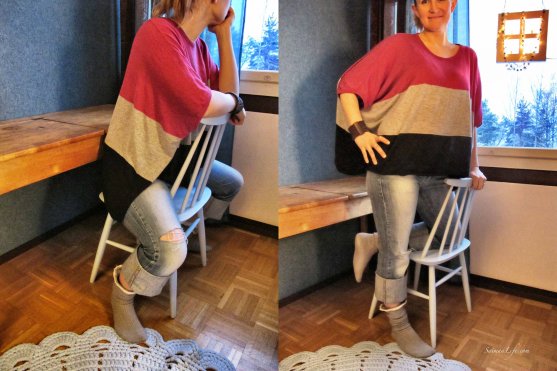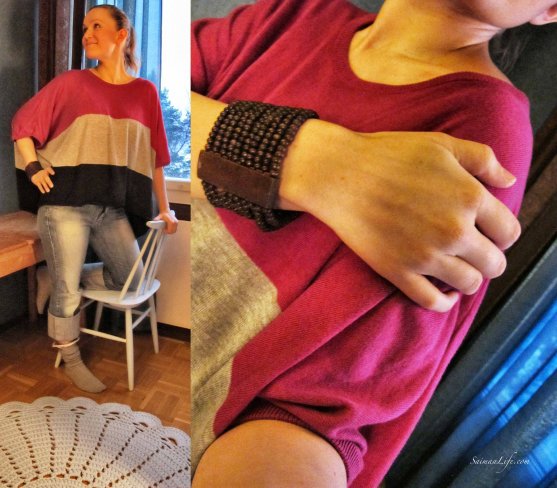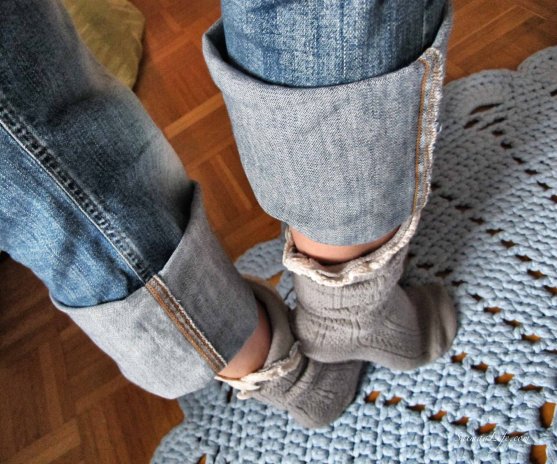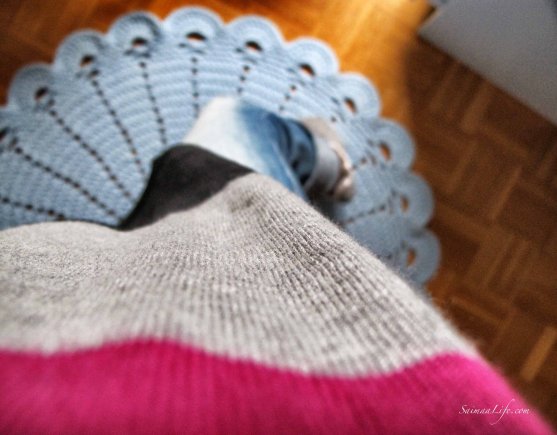 Read more about my "Wellbeing Challenge 2013 – 365 ways to wellbeing".