365 Ways To Wellbeing – 20th Way
As I`ve said I`m a lucky mother because my social support net is strong. I am especially happy that my own mother is living nearby and we get along well!
I`m happy about our "win-win-relationship". Like during this weekend. My mom was happy to be able to play and spend time with our girls. And when my mom was with the girls, I was able to rest and have some time for myself.
Besides resting I also helped my mom with cooking. Unlike at home, it was relaxing because I didn't need to hurry.
I put on my woolen socks and cozy outfit, made salad, marveled the winter scenery from the window and enjoyed the warmth of the baking oven. I relaxed!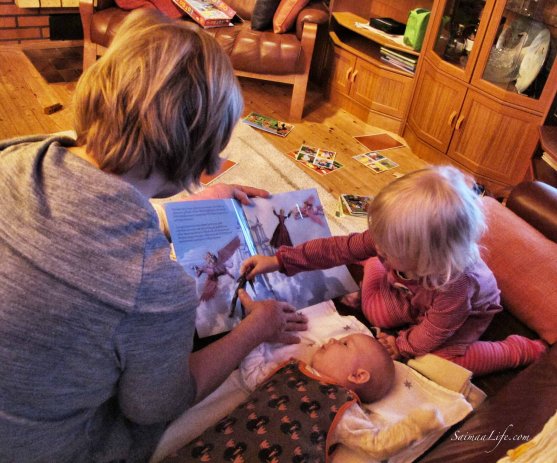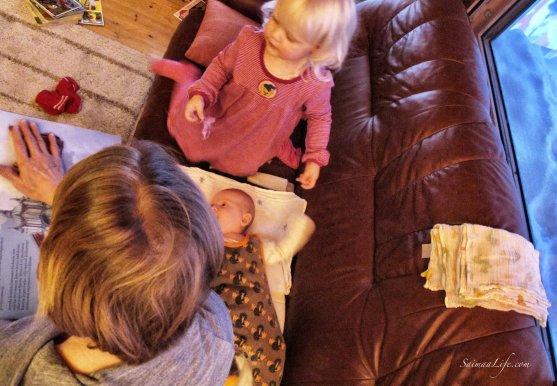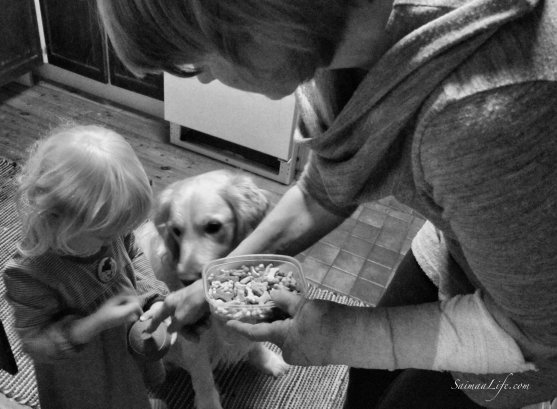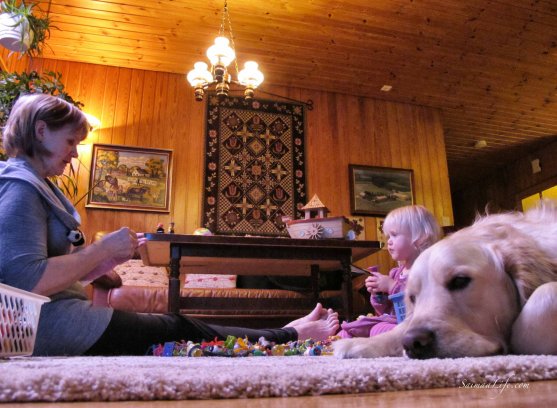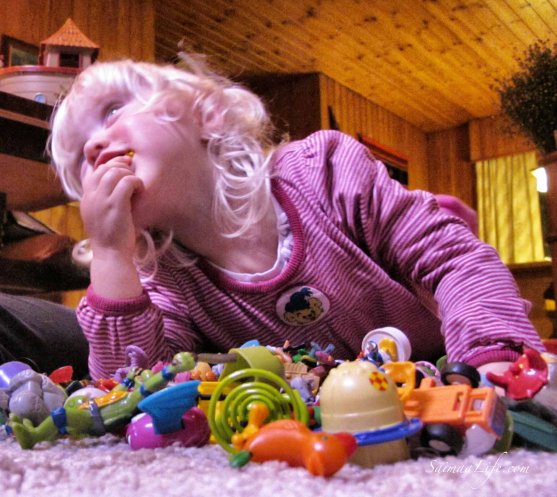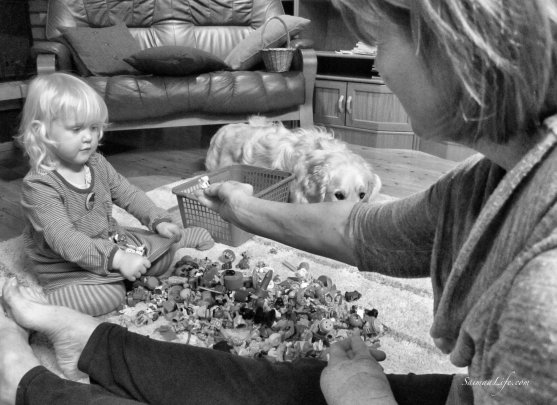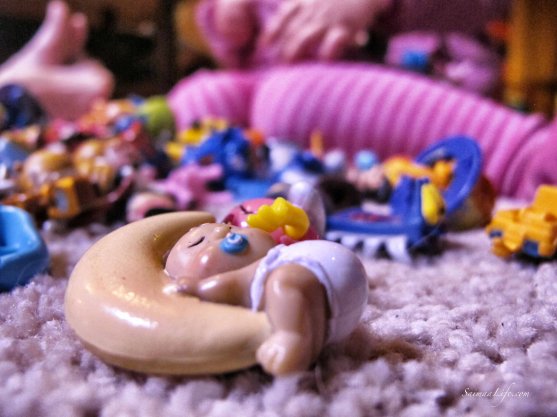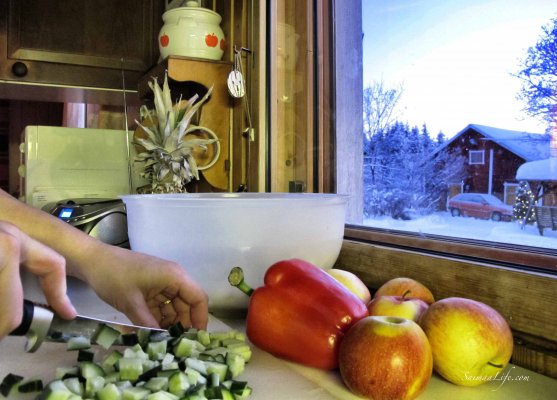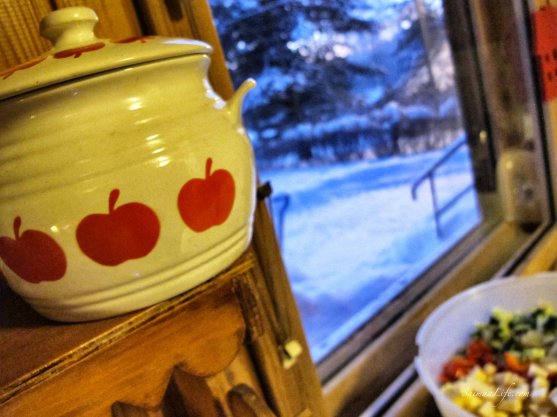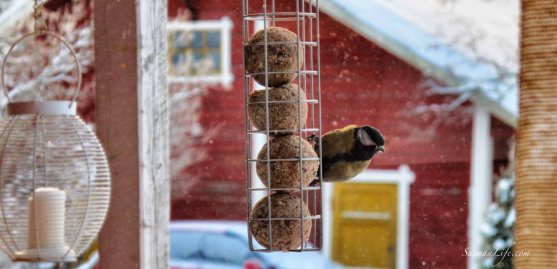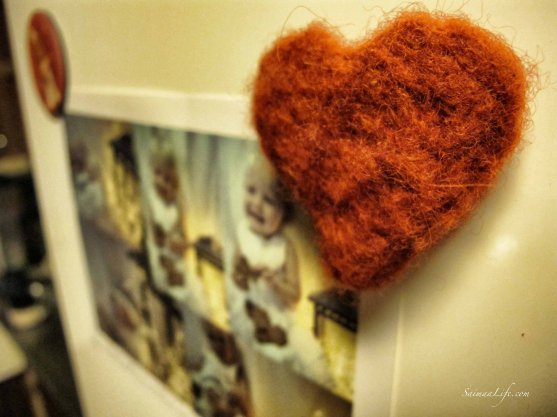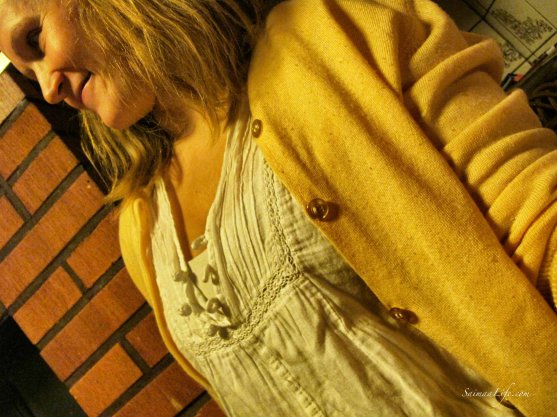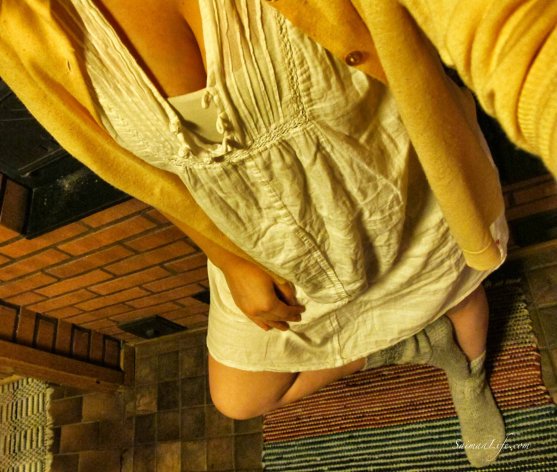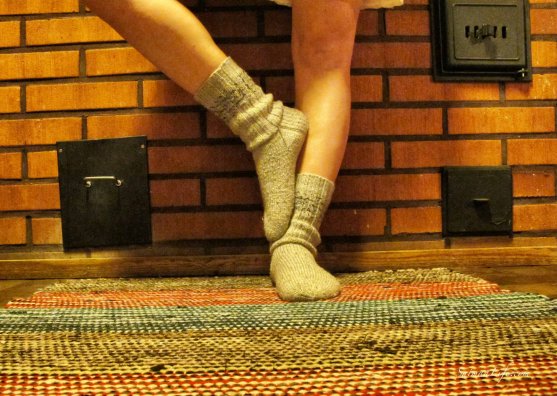 Read more about my "Wellbeing Challenge 2013 – 365 ways to wellbeing".