Stretch before breakfast
What´s your stiffest body part when you wake up? Mine is my bag, pelvis and both sides of my abdomen. Because of the lack of exercise, because of breastfeeding, because of carrying the baby and because of many other reasons.
With ashtanga yoga I´m able to get rid of all the stiffness and aches in my body. That was a one thing why I fell in love with it. But nowadays I don´t have time to do that (no, my goal to do my yoga practice at least once a week hasn´t come true…) and the stiffness is my companion daily – the worst it is during the mornings.
I hate that feeling. I feel that when my body is stiff, also my mind is stiff. And with stiff mind – well, let´s say that I haven´t been the most relaxed wife and mother lately. Unfortunately.
How to get relaxed body and mind in five minutes? That has been a question that I´ve asked myself many times during last 5 months. "Streching while waiting the morning coffee to be ready". That has been one of my answers.
So this morning it was streching my back, sides and chest before breakfast that made me feel good. My morning coffee tasted much better when I had been able to get a bit more relaxed body and mind before having it!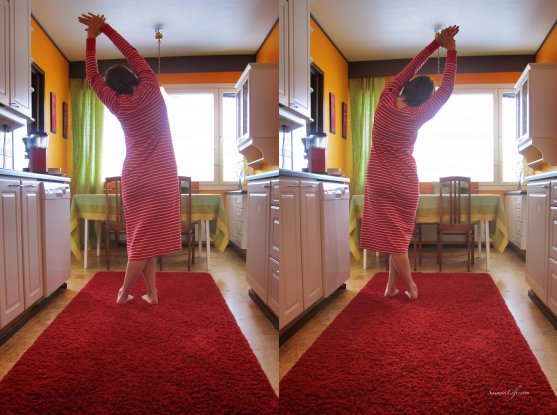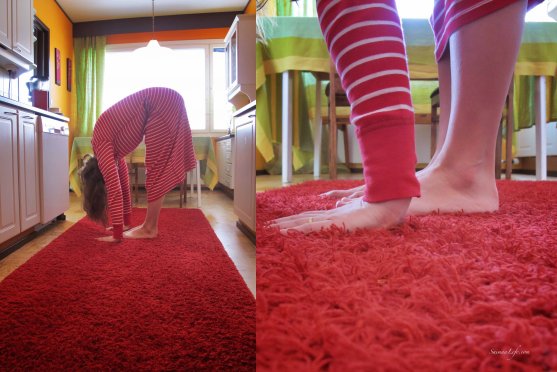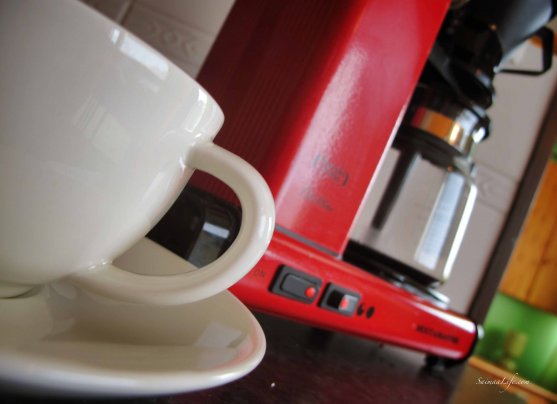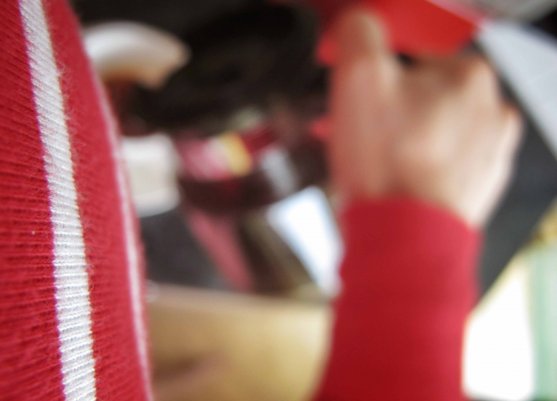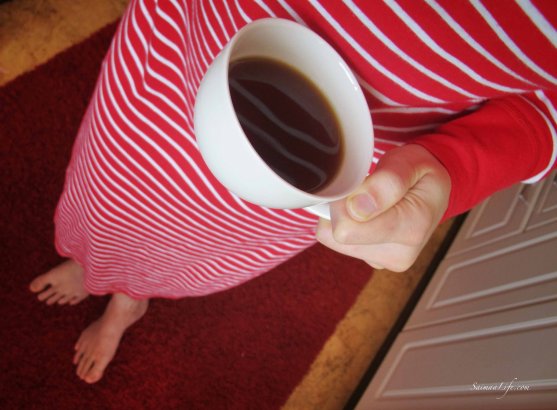 Read more about my "Wellbeing Challenge 2013 – 365 ways to wellbeing".