This is the week when summer sales start in Finland. I don´t need to buy anything for myself. But I want to give you some hints for Globe Hope´s sale that started yesterday.
I´s so worth to take advantage of sales. Because to be able to buy something that you´ve needed for a long time feels great. But if you´re able to get it on sale, it feels even better!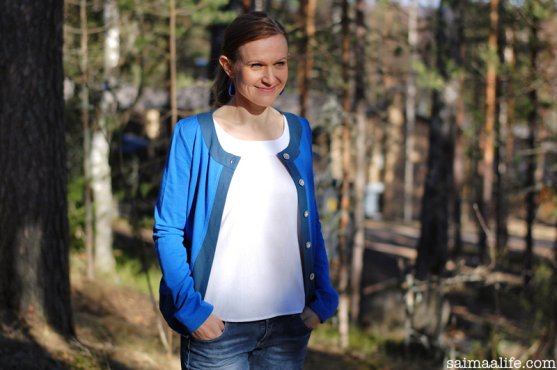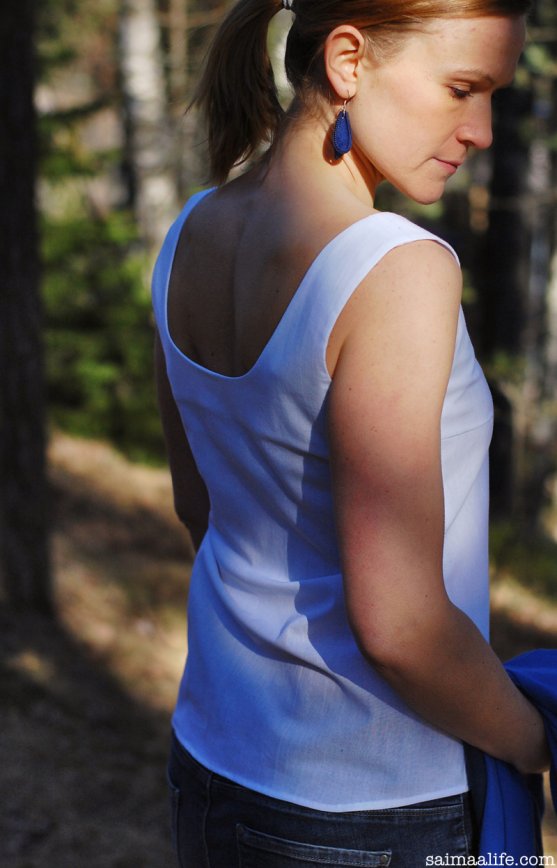 If I´d buy something from this year's summer sale, my choices were Globe Hope´s white Kumkumbatia top and Globe Hope´s blue Wakati jacket.
Why exactly these two items?
White top because I think it belongs to every woman´s basic wardrobe. The top is simple but so versatile piece of clothing. You can use it alone with jeans or skirt, or under a jacket or a cardigan. Globe Hope´s Kumkumbatia top is made out of a textile factory's surplus materials. I Love its beautiful shape and cuttings both in front and back!
The white top, blue jacket, jeans, Klabbi shoes and Pisara earrings form a beautiful outfit that works both at work and leisure. It's just my kind of an outfit!
This is so comfortable on me! That´s what my mom says to me every time she wears blue Wakati jacket. She bought the jacket and Globe Hope´s Ubao T-shirt last winter and has used them a lot with jeans ever since. She has been very happy with both of her purchases! I love also that you can use Wakati jacket alone or with a T-shirt, like my mom does. Or with a top, like me in these photos.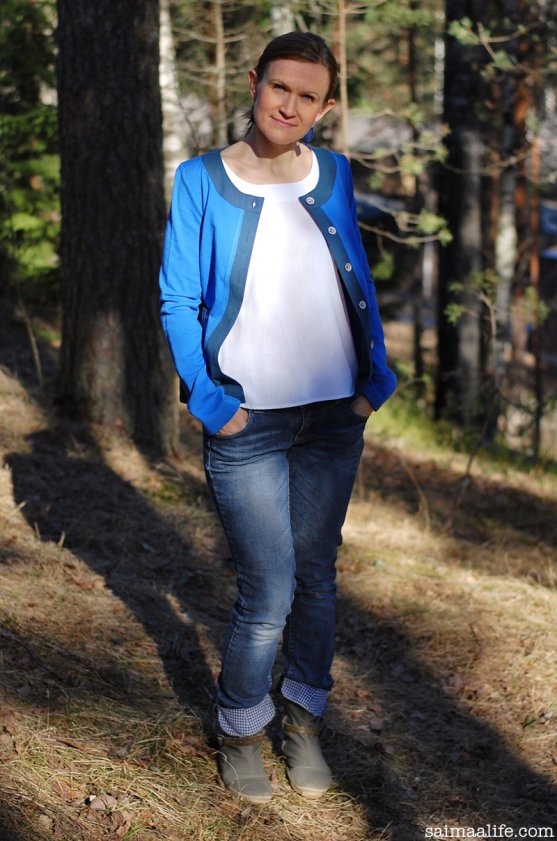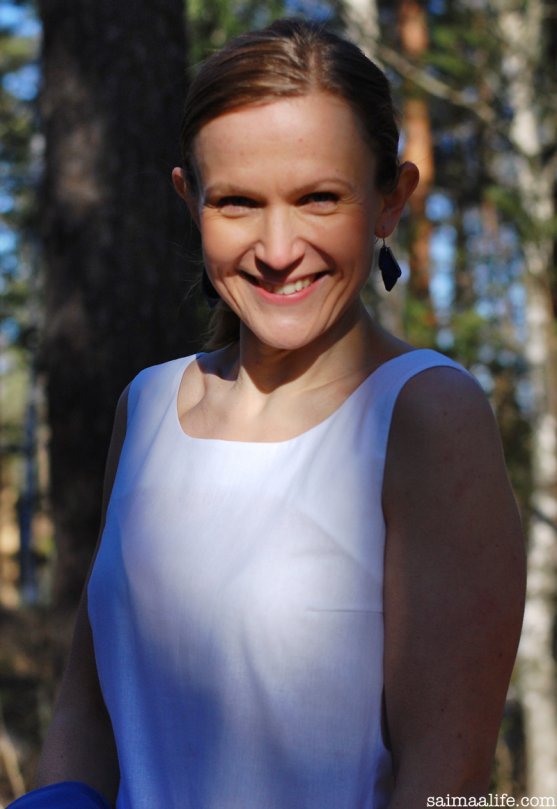 What else could I recommend to you?
Definitely Globe Hope´s white Mnoko tunic (℅) that you´ve already seen it many times on me. Outside home I love to use the tunic with jeans and at home as a dress.
Another piece of clothing that works both in the city and in nature is Globe Hope´s blue Mema dress (℅) It is made of recycled Swedish army snow camouflage uniform fabric. The dress definitely deserves its place on "my all time favorite clothes" list! It is feminine but so comfortable and versatile.
The third item that I can warmly recommend to you is Globe Hope´s Heva laptop bag (℅). You´ve seen the bag before in my blog. The bag is made of recycled sail and army fabrics. I´ve used that bag since March and I have absolutely nothing negative to say about it. I Love the look, love the size and love to ride a bicycle with Heva bag on my back!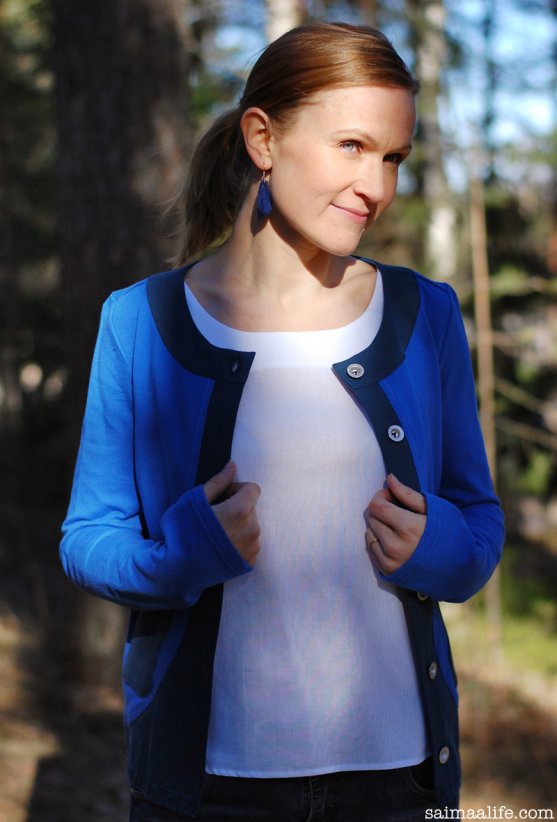 Btw, if Globe Hope´s turquoise Bibi summer dress caught your attention in my BeYOUtiful post or Globe Hope´s white-green Binti summer dress on My green vision post I just want to let you know that both of those dresses are also on sale now.