Every minute counts in the morning. It is painfully true. Countless times I have lost those minutes and the day has started with high stress and low energy level. Both me and children have screamed and we all have been late already before we've left the home. Those mornings are so depressing.
How to use the important morning minutes wisely? How to minimize hurry and maximize energy so that you (and your children) can have more relaxing start for the day? How follow the old but still so true rule "Breakfast is the most important meal of the day" in the middle of everyday life?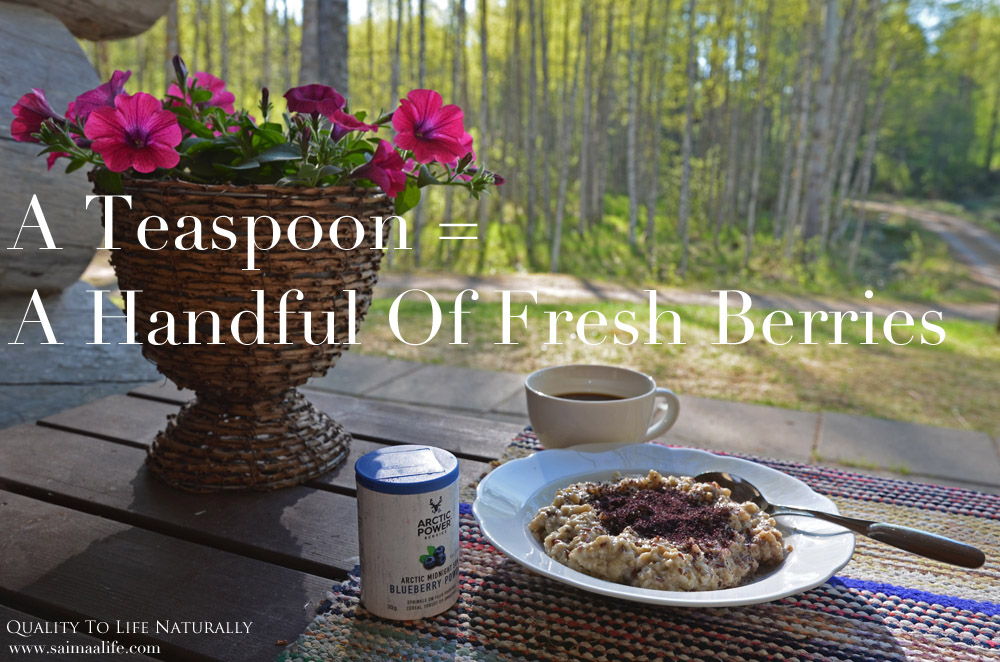 As a mother of daycare age children, I've practiced this already a while.
These 4 things I've learned to be important for a good start of the day:
1. Evening preparations are everything
"Well prepared is half done". It's a clichè but true. Prepare as many things as possible already in the evening. If there is any way you can save minutes and nerves in the morning, do it already beforehand.
I don't just put the clothes ready in the evening, I also put the kettle ready on the stove and I measure all ingredients ready for the morning porridge.
I even find the hairbrush ready because very often that is missing in our family in the morning.
2. Find energy and vitamin-rich breakfast option that you really like
Porridge with seeds and berries is the backbone of our family's breakfast. It may not be yours. Yours may be yogurt, muesli, smoothie, bread with eggs just to name a few options. Find something that gives you good energy and that you want to eat, not something you have to eat.
A good day doesn't start with distasteful food. It starts with good food, if you ask me.
An example: Me and the children like warm porridge but my husband doesn't. That's why I make him overnight oats the evening before so that he has ready cold porridge in the fridge in the morning.
3. It is all about details
Details matter when every minute counts. If the package is hard to open, you may not use the time to fight with it in the morning. If the package is too high, you may not have energy to stretch yourself to take it in the morning.
A good rule of thumb: Keep all the most important things for your breakfast at hand and easily available so that you can just stand in one place and have everything you need.
The better I've learned that it really is about details, the more I have started to have mornings when I have even time and energy to do morning outdoor workout before breakfast and waking up the children. Those days are often the best days in my workweek.
4. Invest in quality
Almost the same product, but very different nutrient content. An example again:
Why are wild arctic berries healthier than industrially grown berries? Nature knows what is the best for us. Wild berries choose to grow where there are clean surroundings. There has been research carried out about the vitamin and antioxidant content in the Nordic berries. -www.arcticpowerberries.com-
Prefer organic. Prefer local. Prefer product options that include as many good things as possible for your physical and mental health and wellbeing. For example, I use pink Himalayan salt in porridge because it includes much more nutrients than "normal" salt.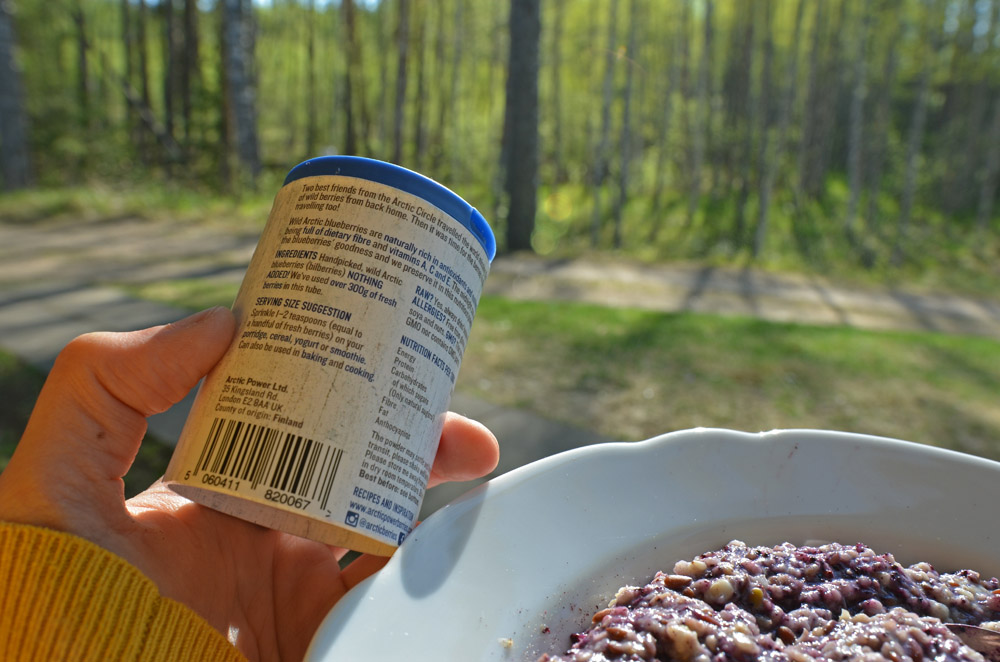 Another thing is 100 % natural berry energy that I want my breakfast to include.
Last summer when I was picking wild blueberries from the forest I thought how privileged I am to be able to do that. At the same time, I felt bad because I realized that most of the people in the world can not do that. That's why I became so happy when I found Arctic Power Berries who ships worldwide 100% natural berry powders from Finland.
Berry powders of Arctic Power Berries are made from wild, hand-picked Scandinavian berries. They are:
No added sugar
Non-GMO
No preservatives
Vegan
No added flavoring
Gluten free
Raw (dried below 40 degrees)
For some time, our family has tested these berry powders (Thank you Anna and Eve for giving us test tubes!).
Berry powders are fast, healthy and delicious to use.That is one reason why I gladly take these tubes into my kitchen.
Another reason, why you are going to see these tubes in saimaalife.com also in the future, is the comment that our most challenging tester gave after tasting blueberry powder in her porridge for the first time.
"I want some MORE!" was the opinion of our 3 year-old.
I think it says all about these berry powders.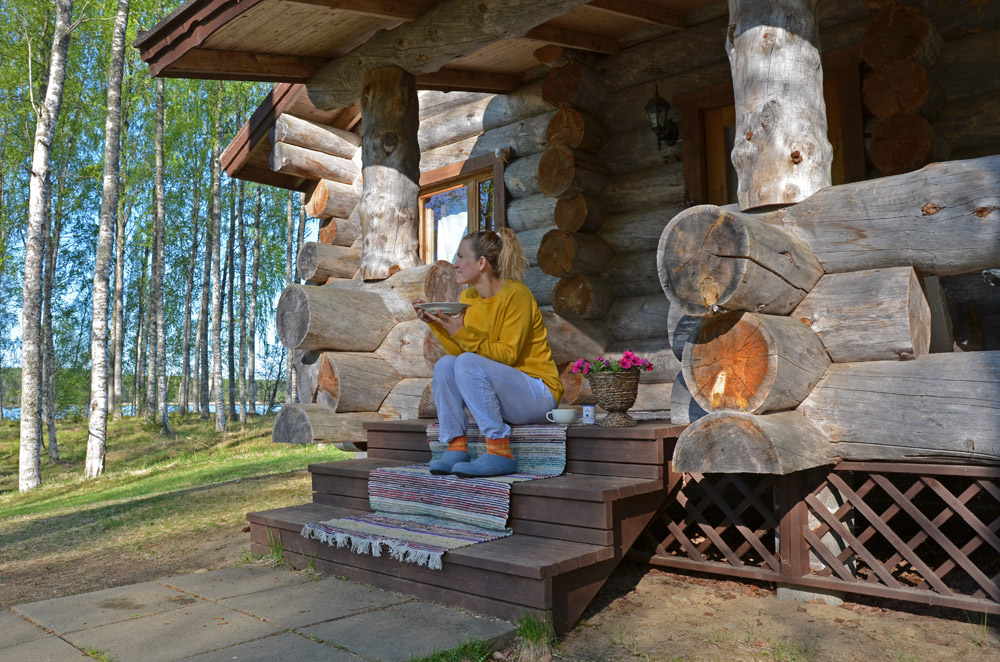 Good mornings rituals are worth looking for. Of course, there are still mornings in our family too when things don't go as planned. It's the same thing in every home.
But by practicing and learning from mistakes it is possible to learn the details that make it possible to have more quality to your mornings. And even have a possibility to enjoy the peace and beauty that mornings can include.
"Enjoy the little things,
for one day you will look back,
and realize they were the big things."
You can buy 100 % natural berry powders from Arctic Power Berries here.
My Finnish readers can, in turn, buy the same products online here.