365 Ways To Wellbeing – 41st Way
I`ve noticed that efficiency in everyday routine things and preparing things beforehand has a lot to do with the wellbeing of a working mother. Like when you're being efficient and peel a lot of vegetables at once. You save time and you eat healthier in the long run.
What comes to food, last week was really stressful in our family. We had been too lazy during the weekend to think about next week. So we ended up thinking each day separately and going to the grocery every day. And as we did that, it left us very little time to do anything else during the evenings. Not nice!
This Sunday we planned the next week's food beforehand, bought all things needed from the grocery and made all the preparations we possibly could. We even cooked some of the food.
When I looked into our fridge on Sunday evening, it was full of healthy homemade food for the next week. That was definitely a thing that made me feel good that day – and that served my (and our family`s) wellbeing during the whole following week!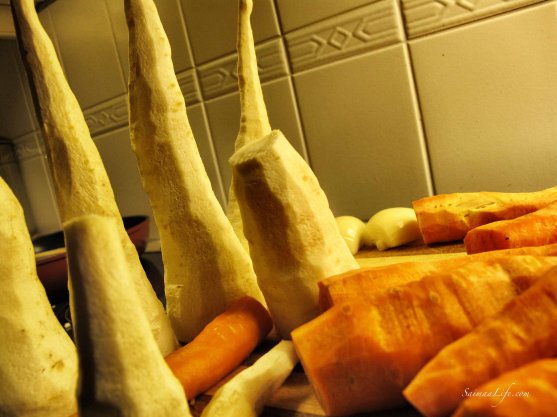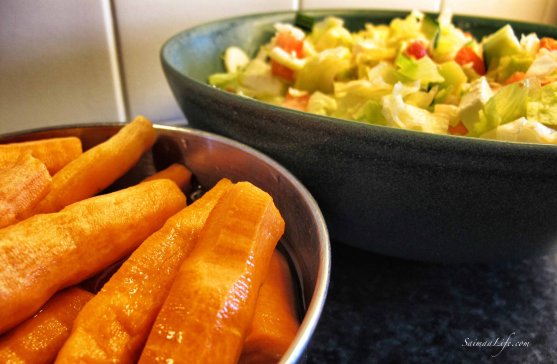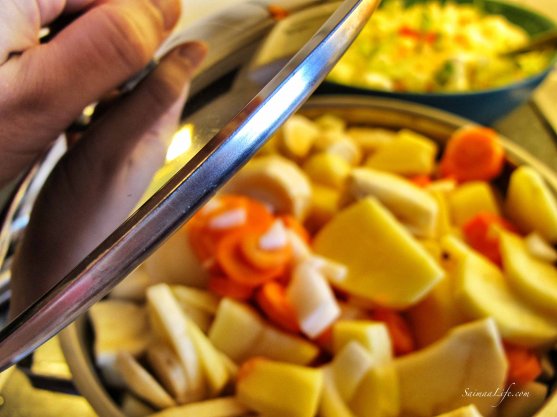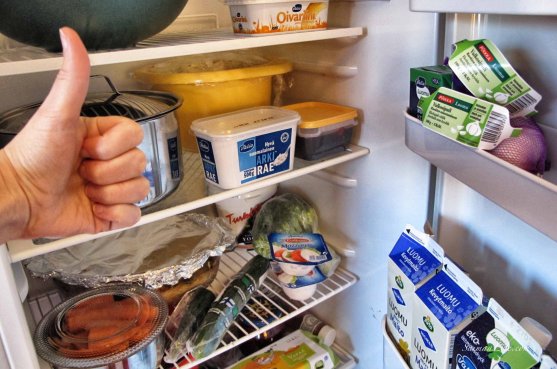 Read more about my "Wellbeing Challenge 2013 – 365 ways to wellbeing".