365 Ways To Wellbeing – 42nd Way
I love homemade bread. If I'd need to choose between sweets and freshly baked homemade bread, I'd choose the latter.
When I was staying at home with our firstborn I baked all of our bread. It was such a big everyday luxury for us to eat homemade bread. Now I haven`t baked bread for a looooong time. First pregnancy and then baby care have taken all of my time and energy.
This day I decided to start baking again. I baked fresh rye bread with Unna. After baking we set the table with some fancy plates and cutlery. I had coffee and Unna had some tea with honey. We ate fresh homemade rye bread with butter and cheese. Yummy!
Having fresh homemade bread made me so happy!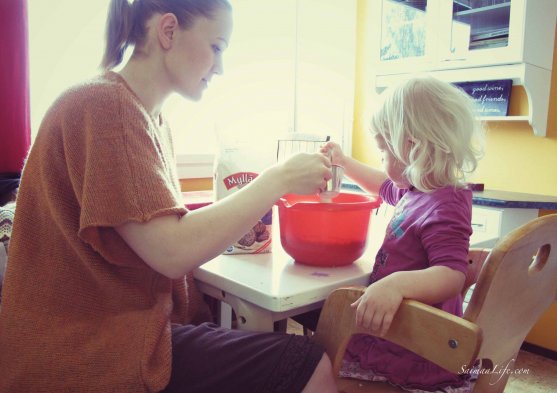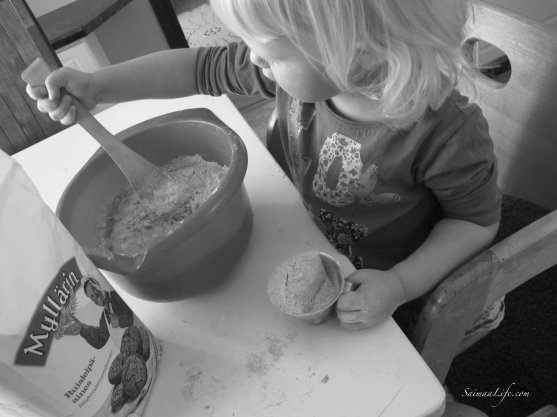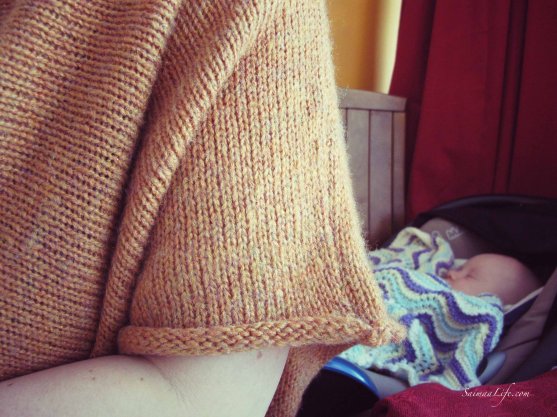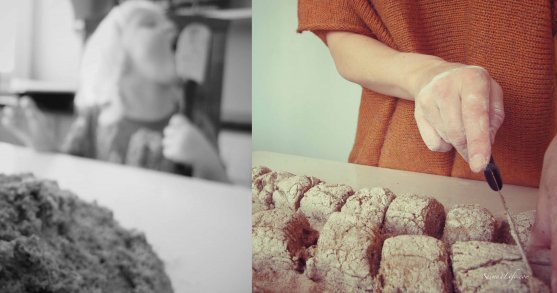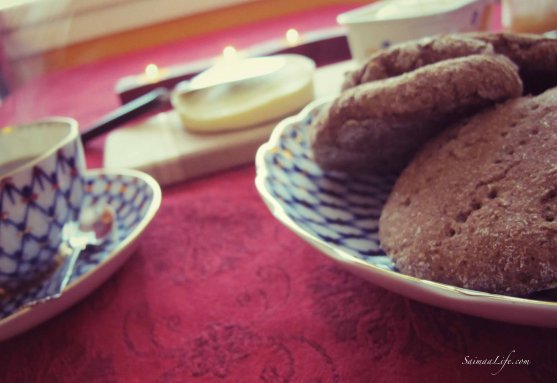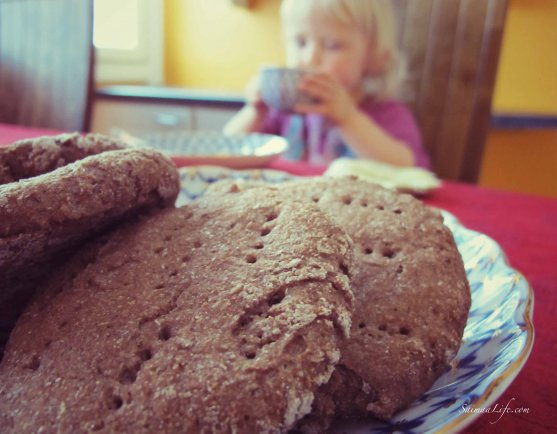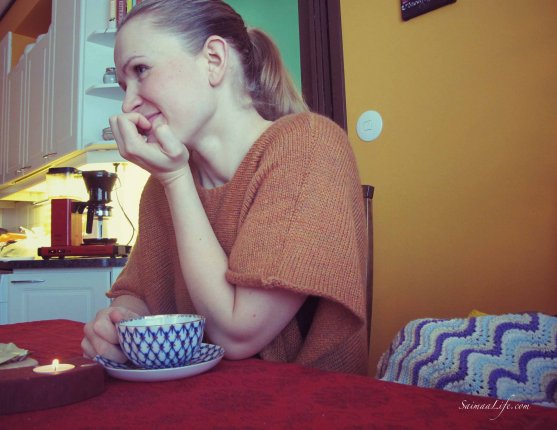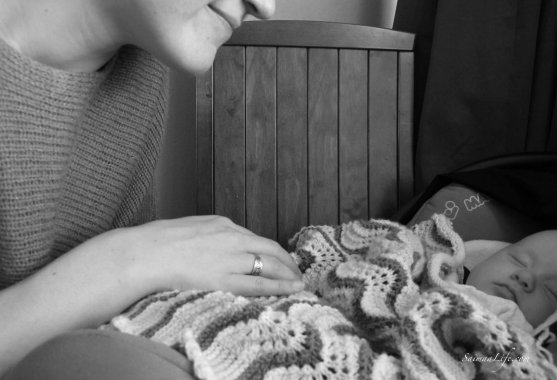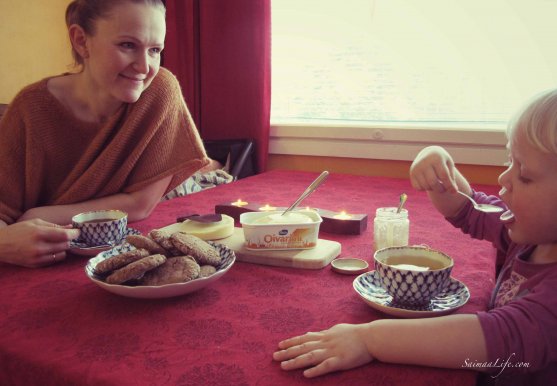 Read more about my "Wellbeing Challenge 2013 – 365 ways to wellbeing".