Guest post by Netta
Carrot cake is one of my favorite desserts – I love the warm taste of spices combined with sweet carrot and brown sugar. Best of all it is quick and easy to make. Of course spicy cake needs fresh icing on top of it – I prefer that there is nice thick layer of icing, actually with this cake double portion of icing would my perfect to mind. When it comes to dessert I don't watch my carbs or count calories but naturally I avoid all artificial ingredients and use as much as possible organic materials. I want to know what I am eating weather it was sweets or some healthy snack.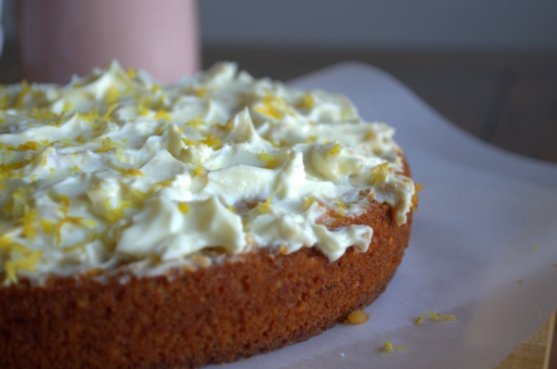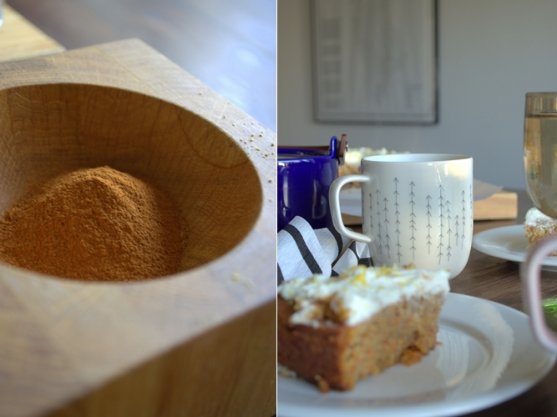 Lately I have tried to learn bake with gluten-free products as many of my friends has experience some problems with grains and many of them prefer gluten-free diet. In my own diet I have noticed that limited amount of high quality grains is the best solution for me. When I have got to known with gluten-free baking, I have noticed that ground almonds are my favorites. I like the rich taste of almond and it is really good combination with spicy carrot cake.
This cake is really easy and quick to make, it takes 20 minutes to prepare the cake and after that 30-40 minutes time for baking.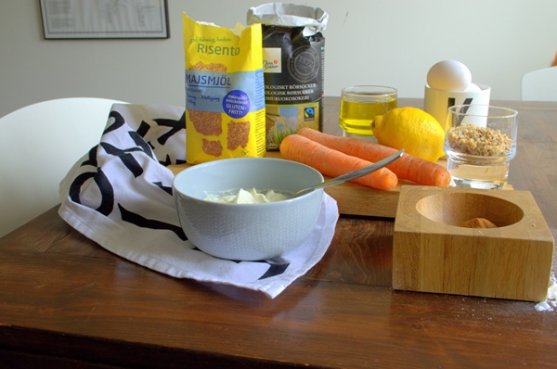 You'll need following items for cake:
2 carrots
250gr ground almonds
125 gr crushed hazelnut
3 eggs
2dl brown sugar
1,5 dl olive oil
1 tsp baking soda
½ lemon grated zest and juice
1 tsp vanilla
1 tsp cinnamon
1 tsp ginger
0,5 tsp ground nutmeg
Icing:
200g cream cheese
½ lemon grated zest and juice
2 tbsp icing sugar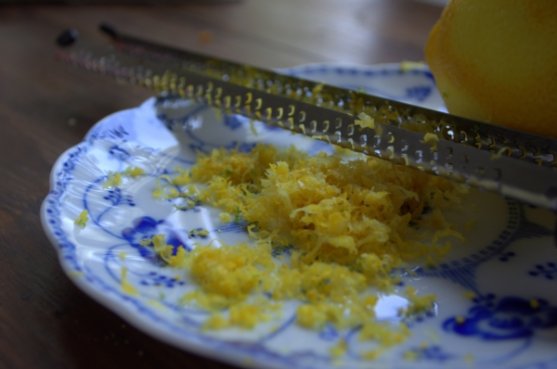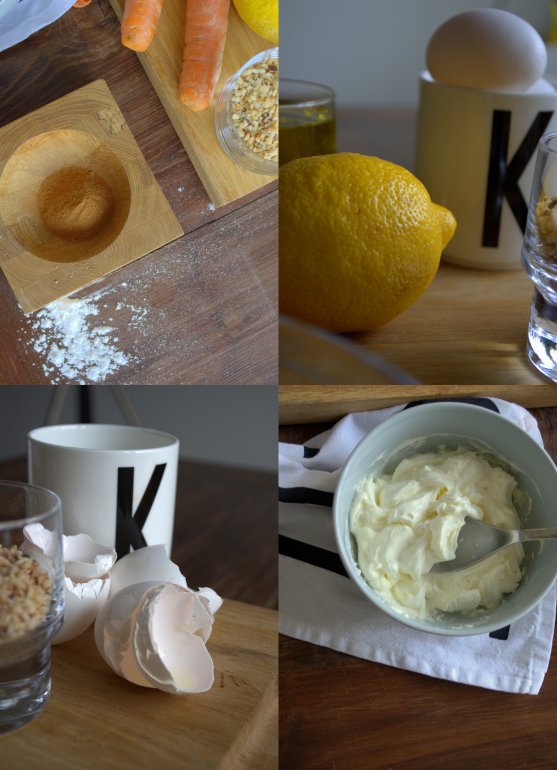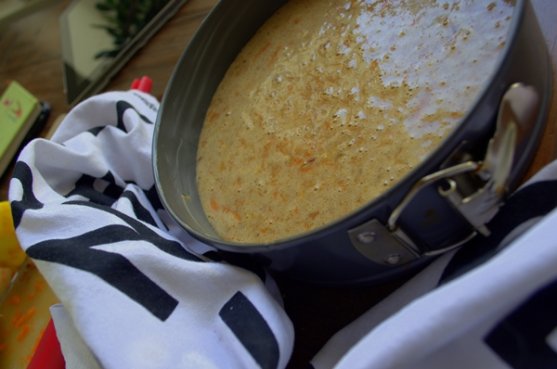 Step by step quide for preparing delicious cake:
Preheat oven to 180C. Take 23cm round springform cake tin and grease it with olive-oil or butter
Grate the carrots with a coarse grater
Combine dry ingredients: ground almonds, baking soda, crushed hazelnuts and spices (vanilla, nutmeg, ginger, cinnamon).
In a separate bowl whisk the sugar and oil until creamily and airily mixed.
Whisk in eggs into sugar-oil mixture.
Add grated carrots, dry ingredients and finally, the lemon zest and juice, into mixture.
Pour mixture into the prepared springform cake tin and bake the cake in oven about 30-40 minutes
Remove cake from the oven and let the cake cool down in its cake tin for 10 minutes
Prepare icing – mix cream cheese with lemon juice and sift icing sugar into mixture
Place the cake to a plate and decorate cake with icing
Ready, enjoy the carrot cake with cup of tea and good company!
Two brown eyes were staring at me when I was baking this cake. My dog loves carrots, I guess also in a form of cake. She has deserved her tiny bite of dessert, but the afternoon tea I will share with my dear friend.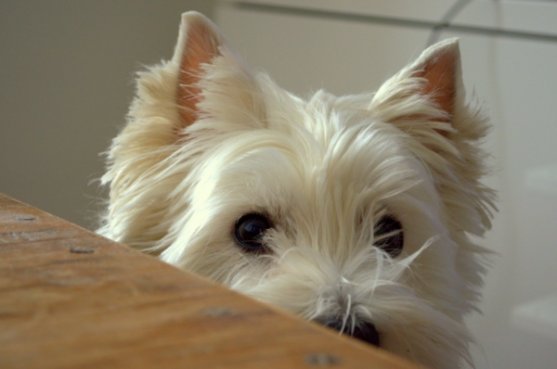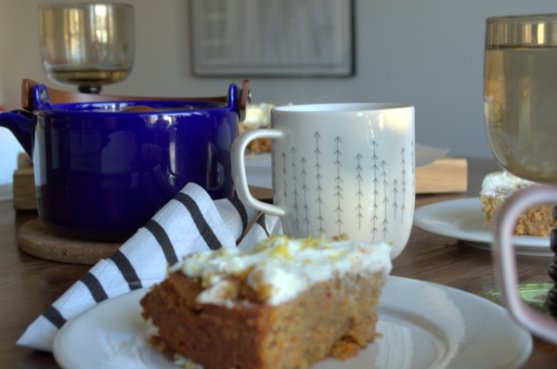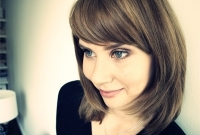 Netta finds her inspiration from design, delicious food, beautiful clothes, organic cosmetics and good times with friends. She has roots in Savonlinna and Saimaa lake district, now she is happily living with with her spouse and dog in Helsinki. At SaimaaLife she will write you about decoration and cuisine.