This spring I've thought a lot about the chain of generations.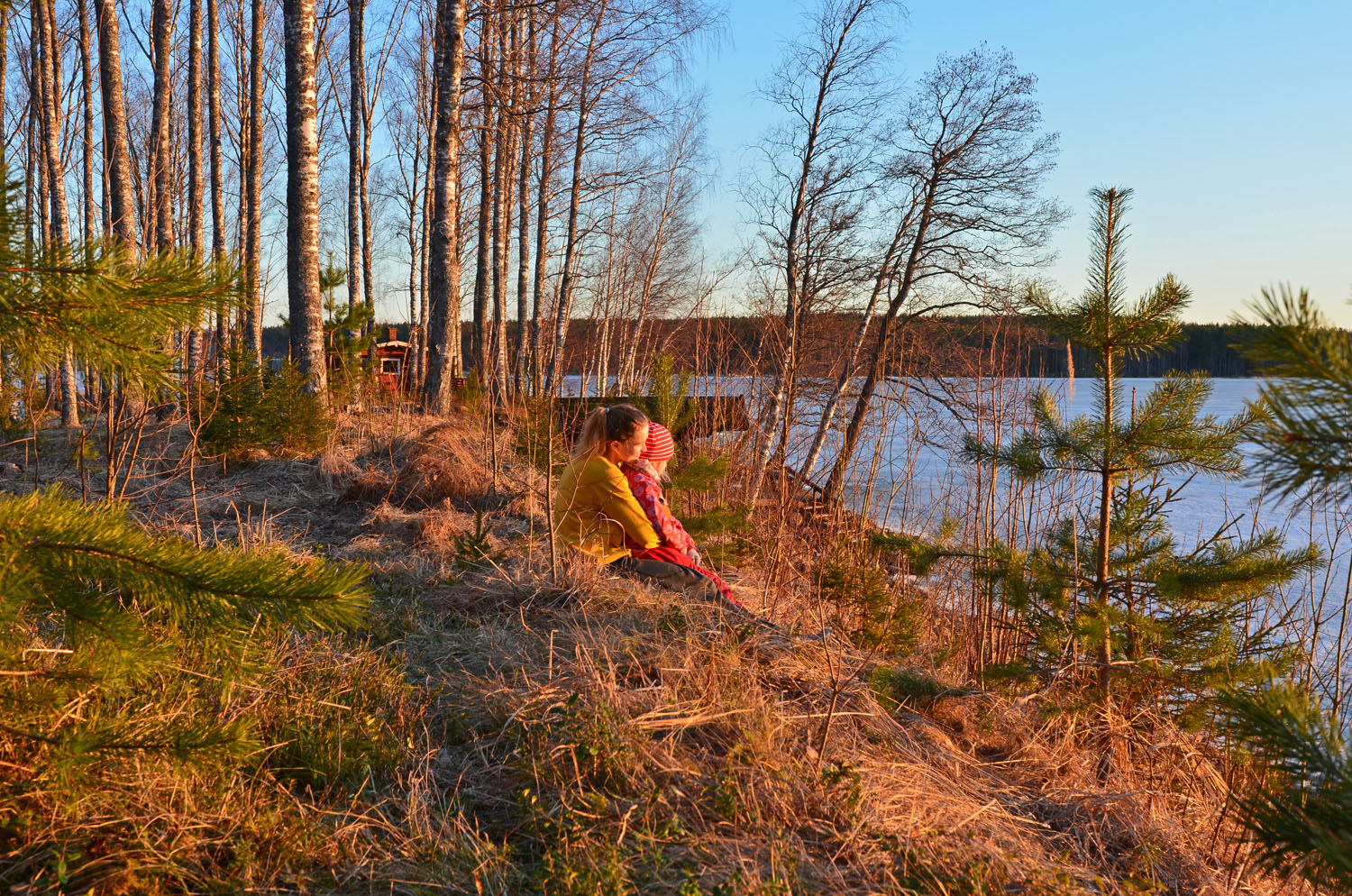 Actually, my thinking started from this evening and a story that you can hear in the following video.
You can watch this 360° video on mobile by opening this link https://youtu.be/gmic799J_ew in your Youtube App. For the best experience, use the virtual reality headset!

Yes, the sound of a chainsaw is very dear to me for many reasons. Moments with my dad in the forest together as a little girl are ones among many that taught me to enjoy the time in nature.
A month went by. Snow melted away and those trees turned into firewood in our garden.
Then came this beautiful, calm spring evening. I did raking by the lake while our firstborn played next to me.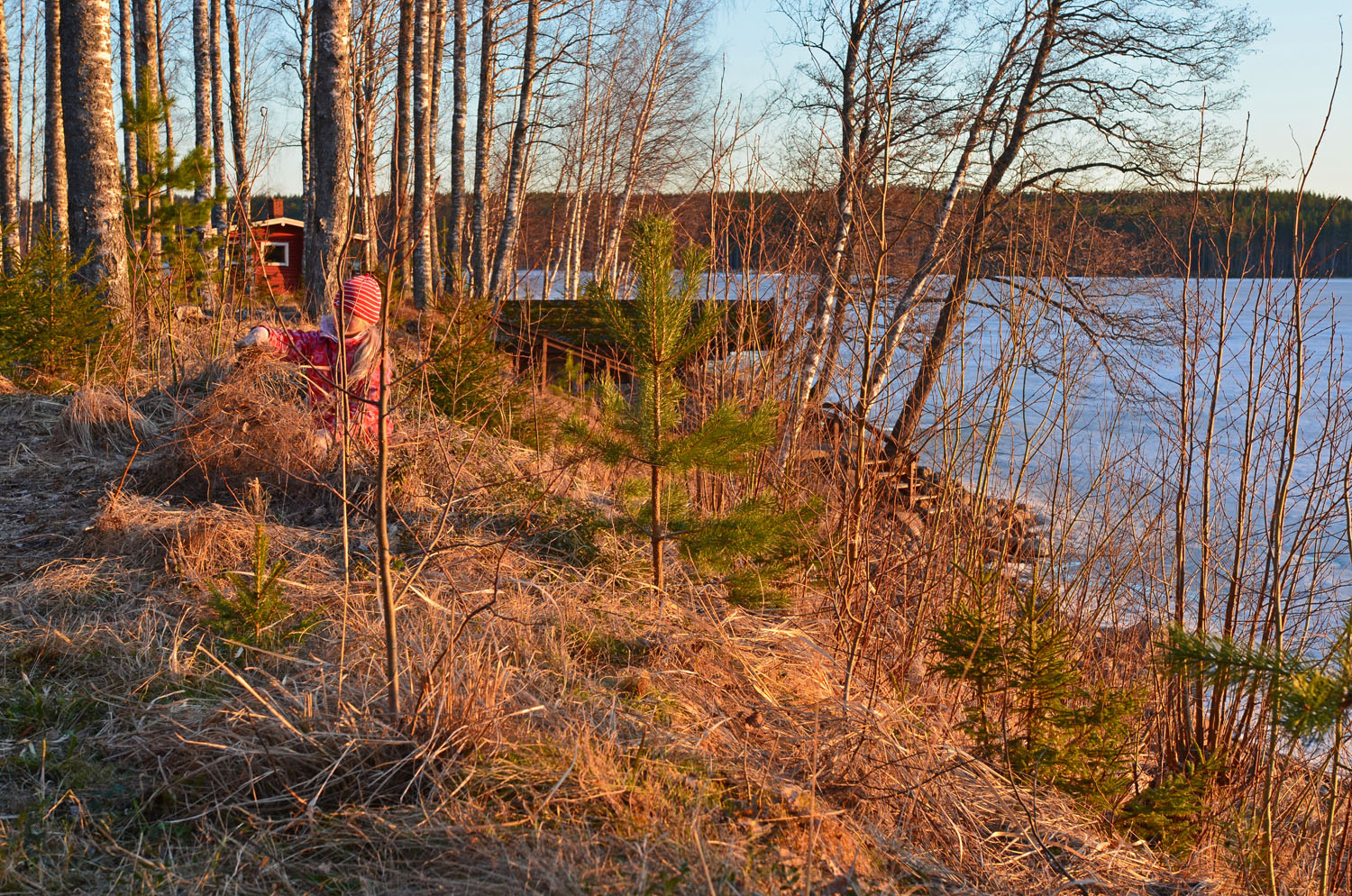 "Mom, can we go and see if the ice has already melted from the shoreline?"
I thought a while about the question.
"Sorry, but mom needs to finish this tonight. Maybe tomorrow!"
A minute passed. I thought about my daughter's question again.
"Actually, let's do that. It would be fun!"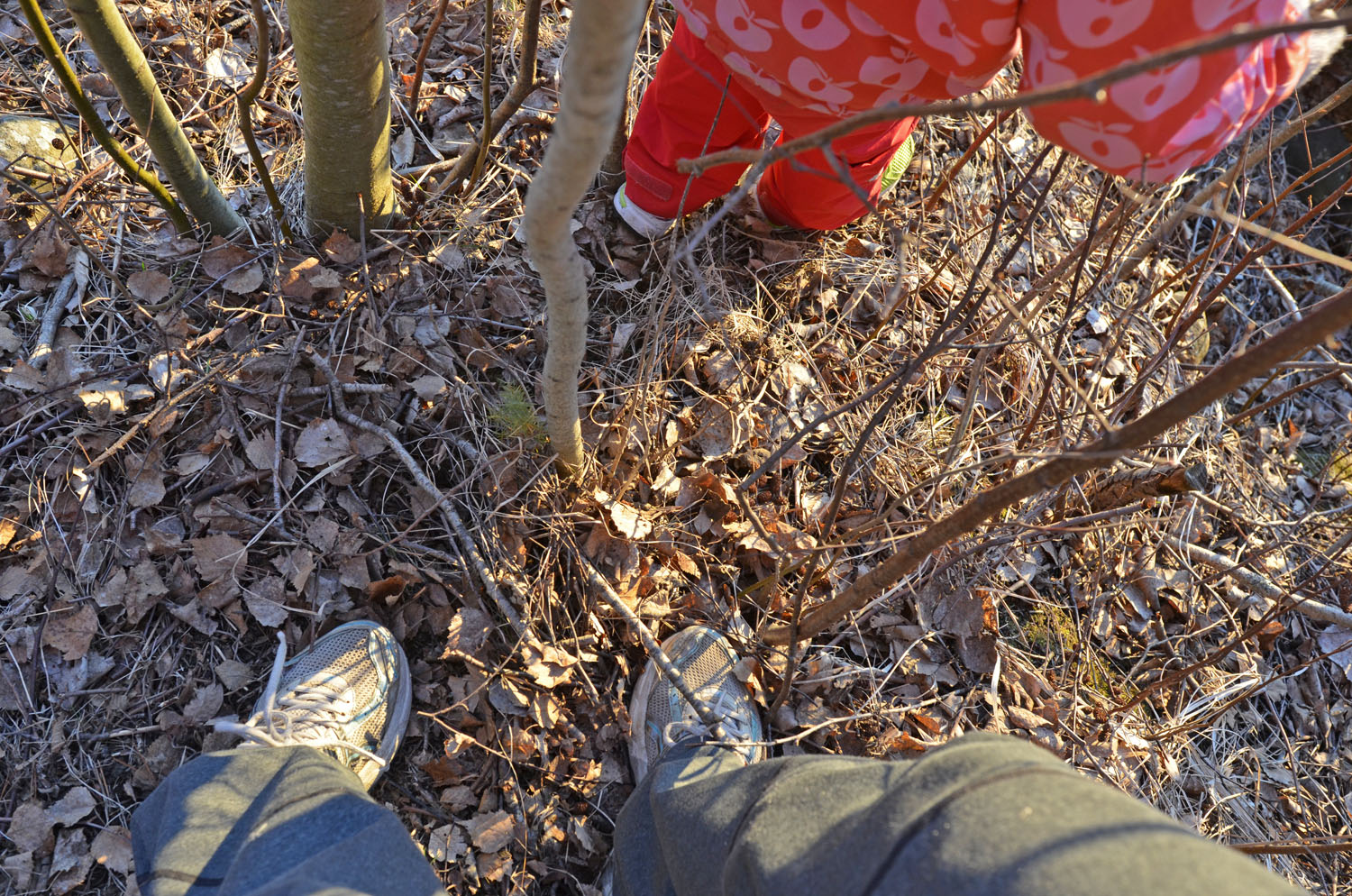 While I walked behind my daughter unfinished work still bothered my mind.
Besides normal work, the spring in our family is full of woodwork, gardening and preparing for the upcoming boating season. This spring I had planned to clean all of our windows too. My plan was to get it done before it was time to start washing the carpets (I haven't done that either in many years).
To get everything done meant working every day.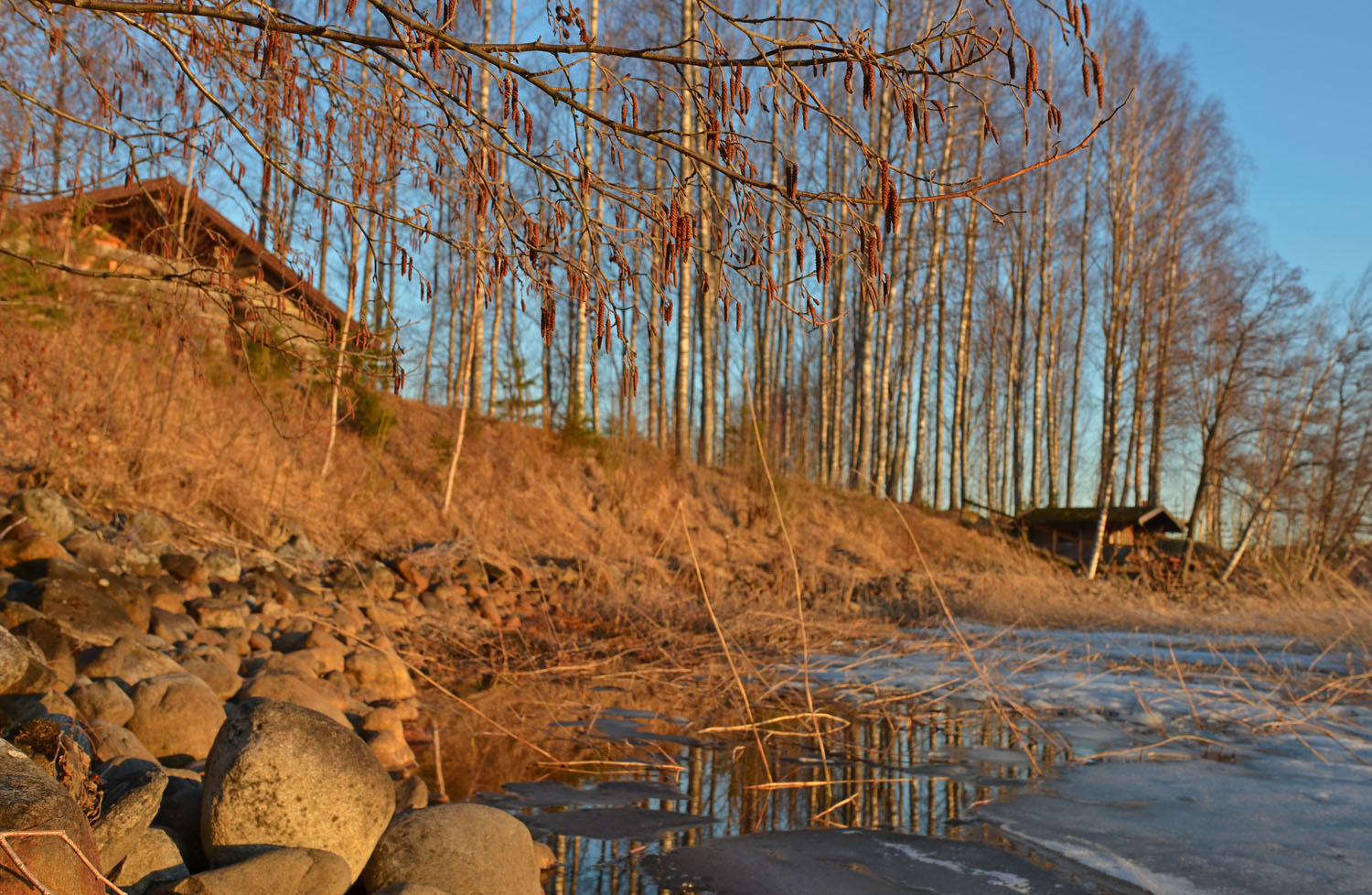 But my daughter didn't know about my thoughts. She sang when she walked in front of me, looked for the beautiful rocks and good wooden sticks to play with and told me about her preschool day.
As we walked further from the house, little by little the thoughts in my mind faded away and it was easier for me to hear her voice.
As I continued to watch Unna just playing with a piece of moss in the water with the stick, I felt more and more relaxed.
When I took part in her play, all her joy and the beauty of fleeting spring moment filled me up.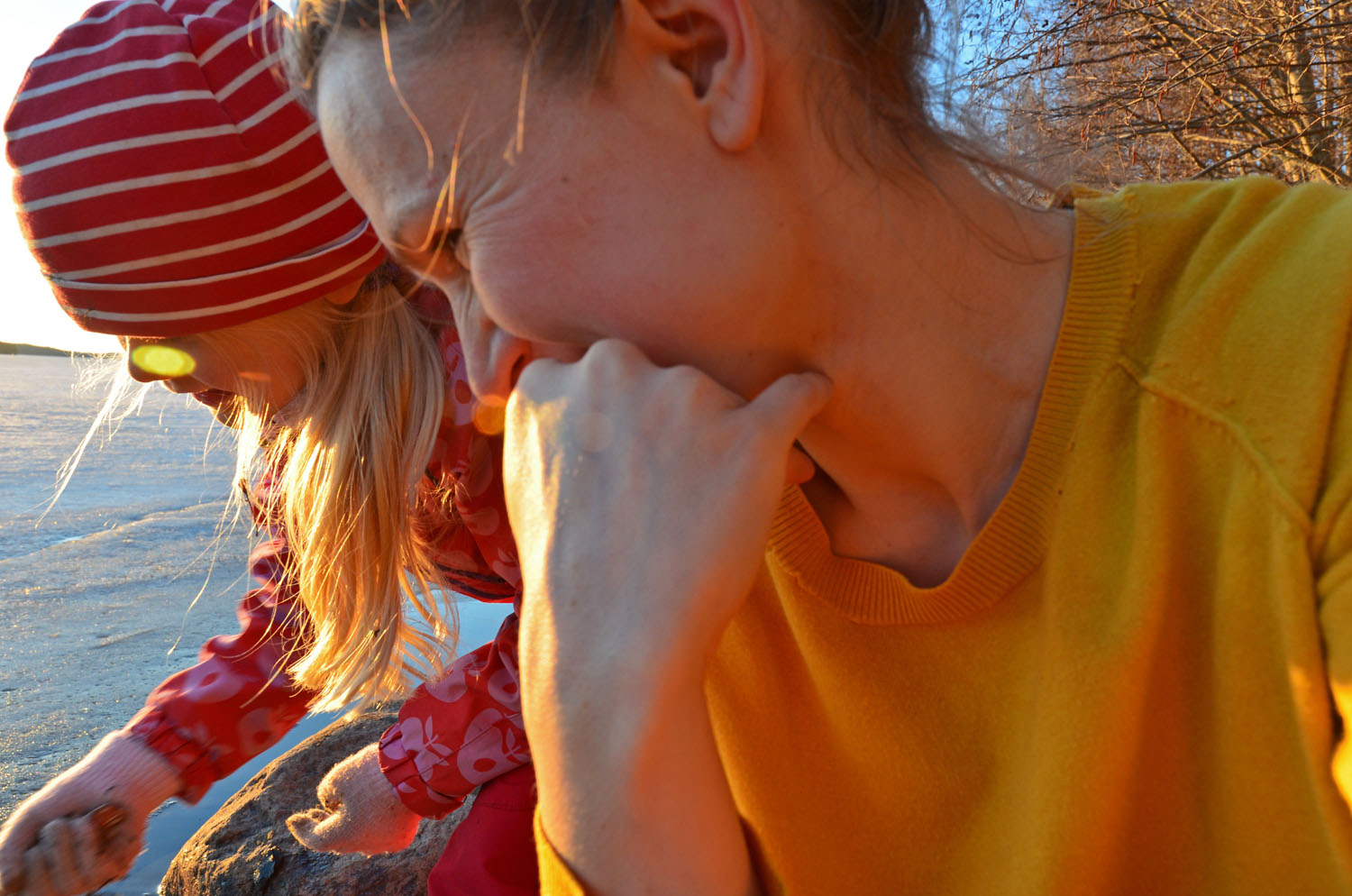 Suddenly I felt the luckiest woman on Earth when I realised having so many teachers in my life;
the one who have taught me to do many things in nature, and the one who have taught me to just be there.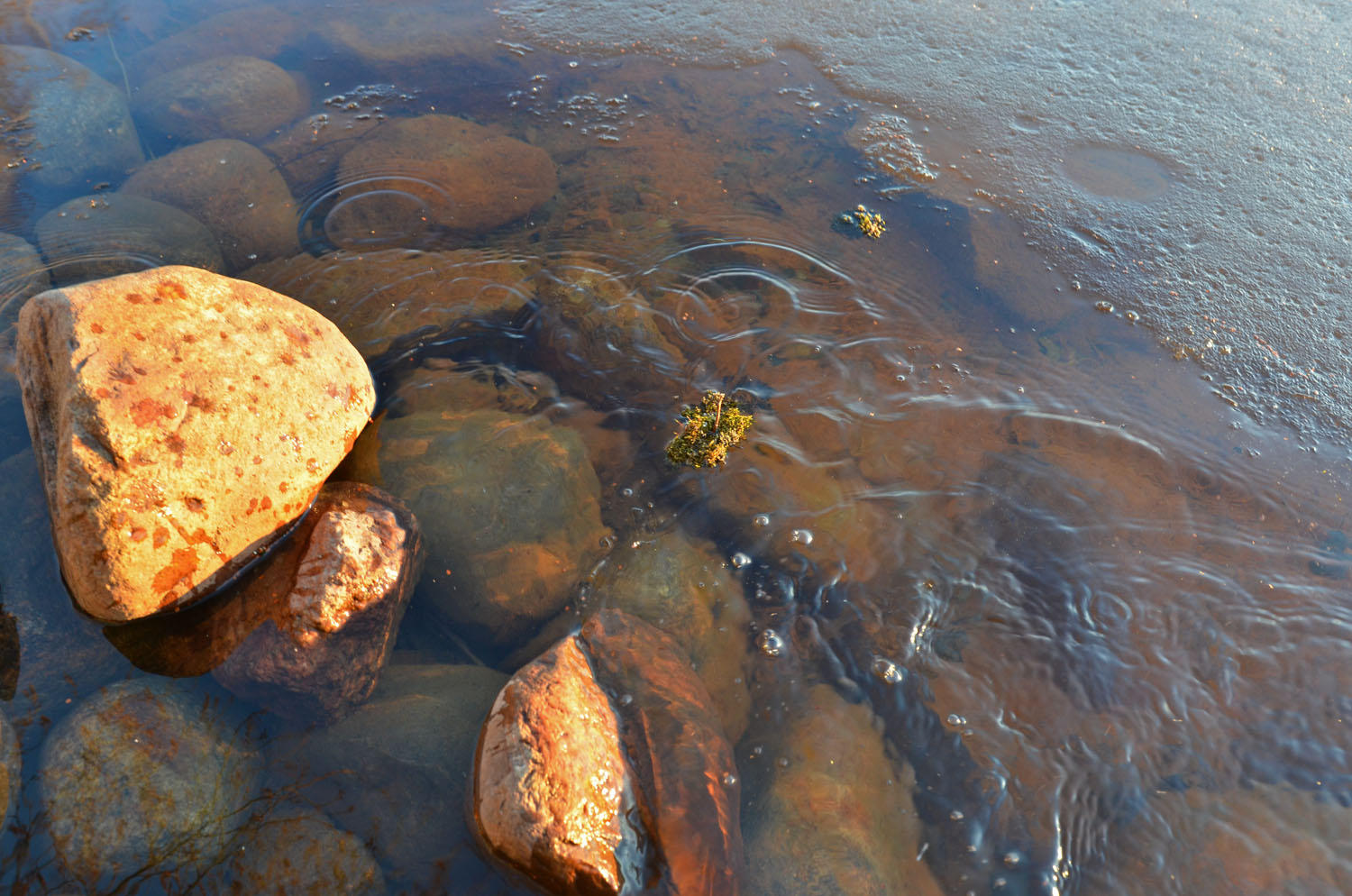 Older generations can teach us younger a lot but the things the younger can teach are no less valuable.
The best is if we can be open to both.
And have them both as a part of the life of our own.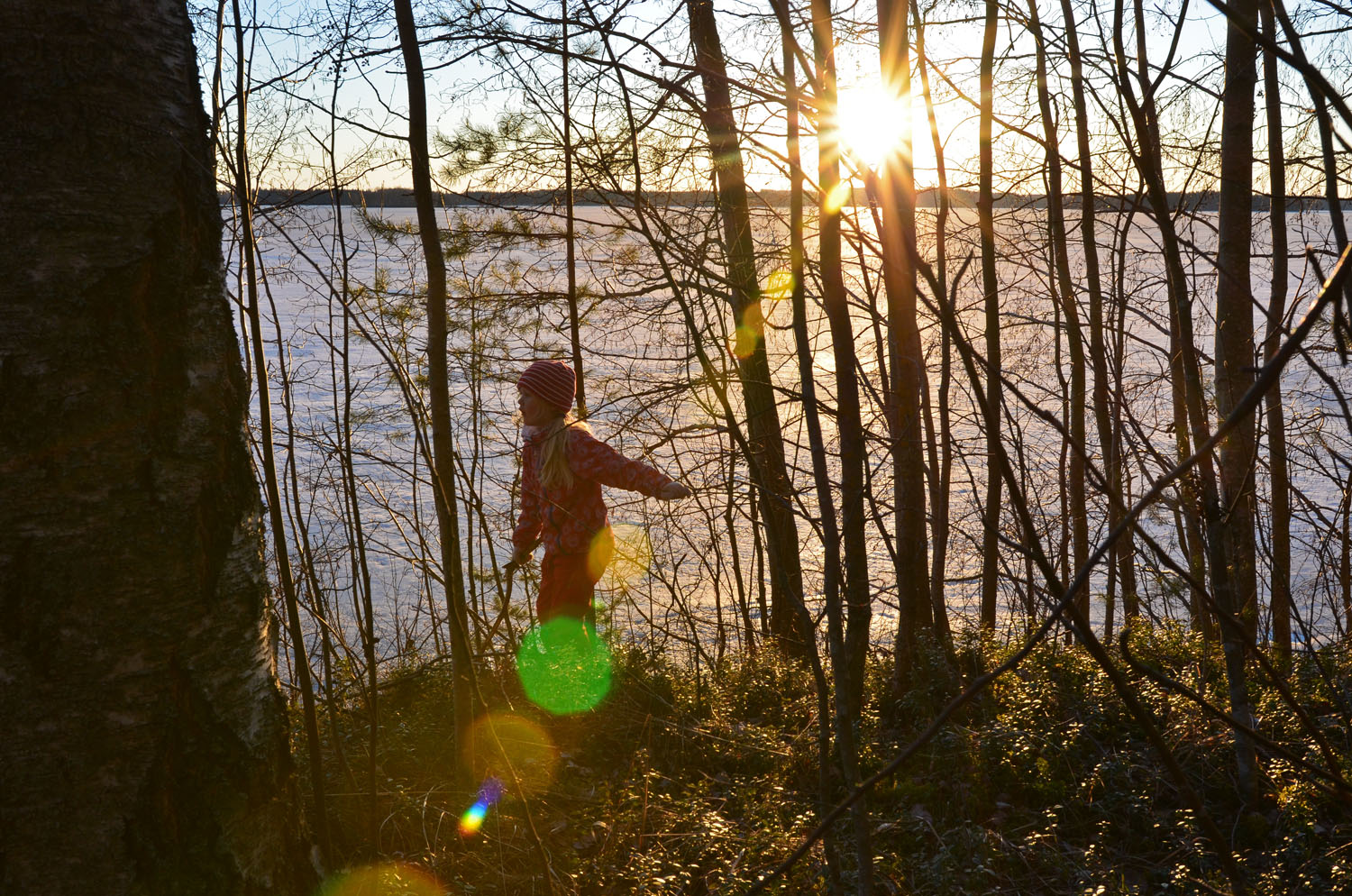 That's what I've thought a lot during this spring.
And after finishing my thinking, I decided to call my mom and ask whether we could put up the vegetable garden together also this summer.
***
This weekend we celebrated Finnish Nature Day for the second time here in Finland. That was so great! It also tells a lot about the close relationship that we Finns have with nature. Read more: "Finland to become the world's first country to fly a flag for nature."