365 Ways To Wellbeing – 28th Way
In the evening I noticed again that I hadn`t stopped at all during the day. Right from the morning my day had been full of breastfeeding, changing dipers, playing, laundry, dishes, cooking and blogging. And those were only things that I was able to do. In my mind I had plans for twice as much of things.
In the evening I fell down to bed dead tired. It was difficult to calm down and fall asleep. I was somehow feeling very restless. I promised to myself that tomorrow would be different. Tomorrow I would relax and calm down!
I have plenty of ways to calm down. My favorite ways are ashtanga yoga practice and being in nature.
But this day I had no time for them (again). My way to relax would have to be something easy and it shouldn't take long.
While the girls were having their afternoon nap I did Šavasana. It's a pose you do in the end of the yoga practise. Its effect is the strongest after yoga but I learned to use it for relaxing also during my pregnancy. Many times I was able to finish contractions by lying on my back, concentrating on deep breathing and consciously relaxing my whole body one part at a time with the help of breathing. At the same time I also calmed down my mind consciously pushing all thoughts gently away from my mind.
That is what I did also this day around 10 minutes. It worked again! I felt so good after that – relaxed and energetic.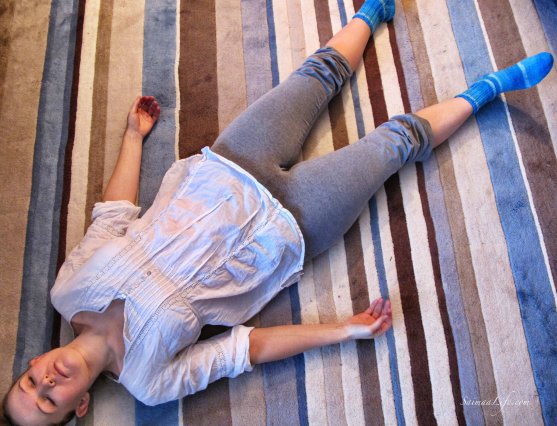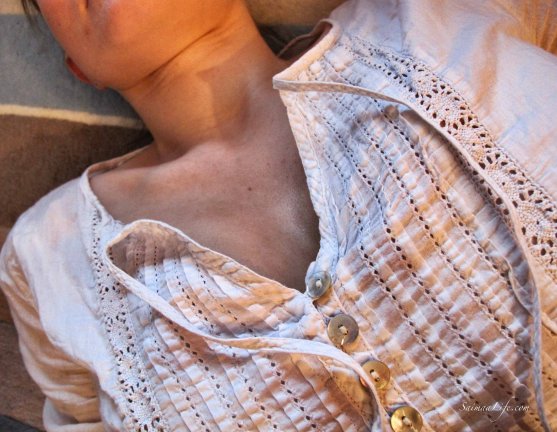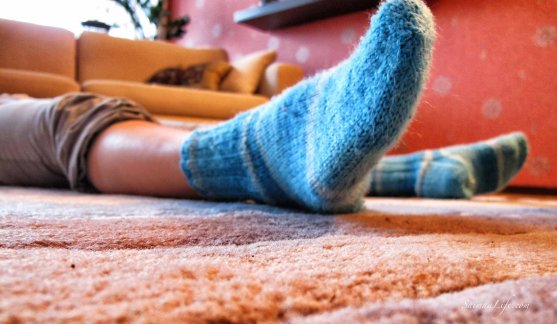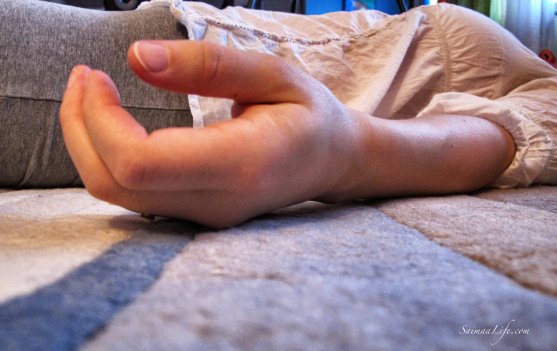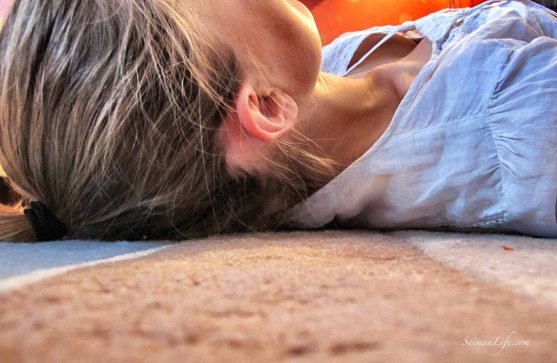 Read more about my "Wellbeing Challenge 2013 – 365 ways to wellbeing".