365 Ways To Wellbeing – 274th Way
Earlier I got excited of online shopping. This day I was shopping online again. It was books this time. I'm not buying online that often even though I liked it and it was a nice surprise for me to see that I don't always have to buy new. Actually I can get basically every book I want also used. It was also made so easy that I didn't have to hesitate for long. Thank you Amazon!
I think this world contains enough stuff already. And if there's no reason not to buy an used item, I will try to go for it instead of brand new. So by buying a used book I did my part in saving the world from ever growing pile of things in the world. It may be a needle in a ha… well, in an ocean, but still it felt nice!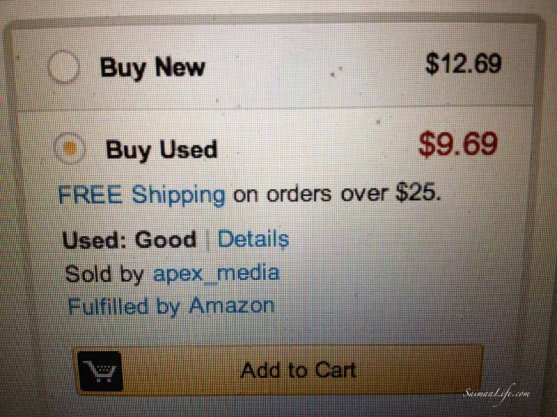 Read more about my "Wellbeing Challenge 2013 – 365 ways to wellbeing".