For years it was just "mom's food" in our family. Then I started to do one thing differently, and now it's one of our family's favorite everyday food.
This simple dish is traditional Finnish cabbage casserole.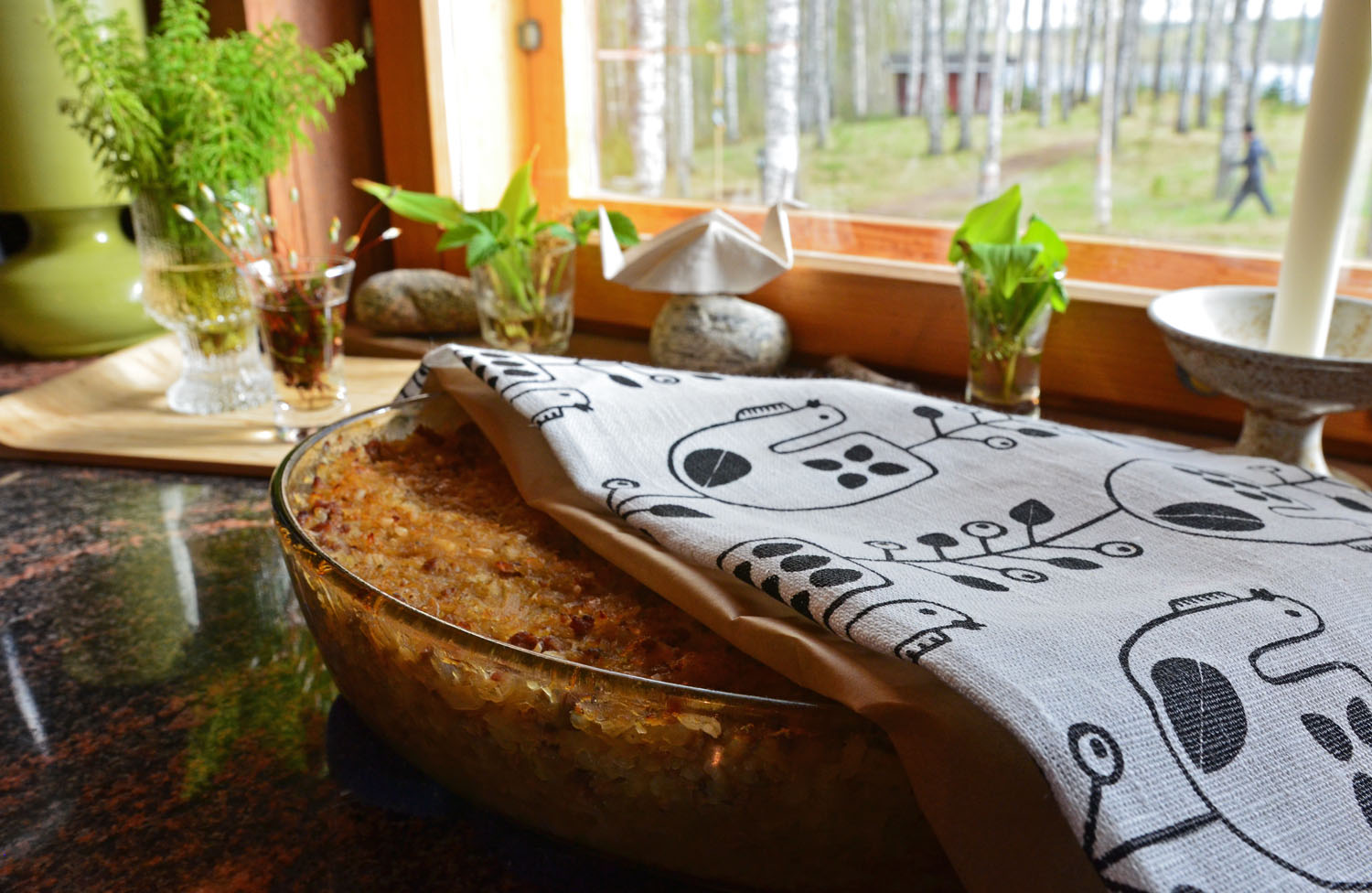 Actually, I can thank Finnish Martha Organization for this improvement in my way of preparing cabbage casserole.
Nowadays I always check Martha recipe site first. It includes the most traditional – and often the simplest- versions of all classical Finnish dishes. I'm so proud to be a member of our local Martha club! I appreciate so much the wisdom that's passing from the older generations to the younger ones.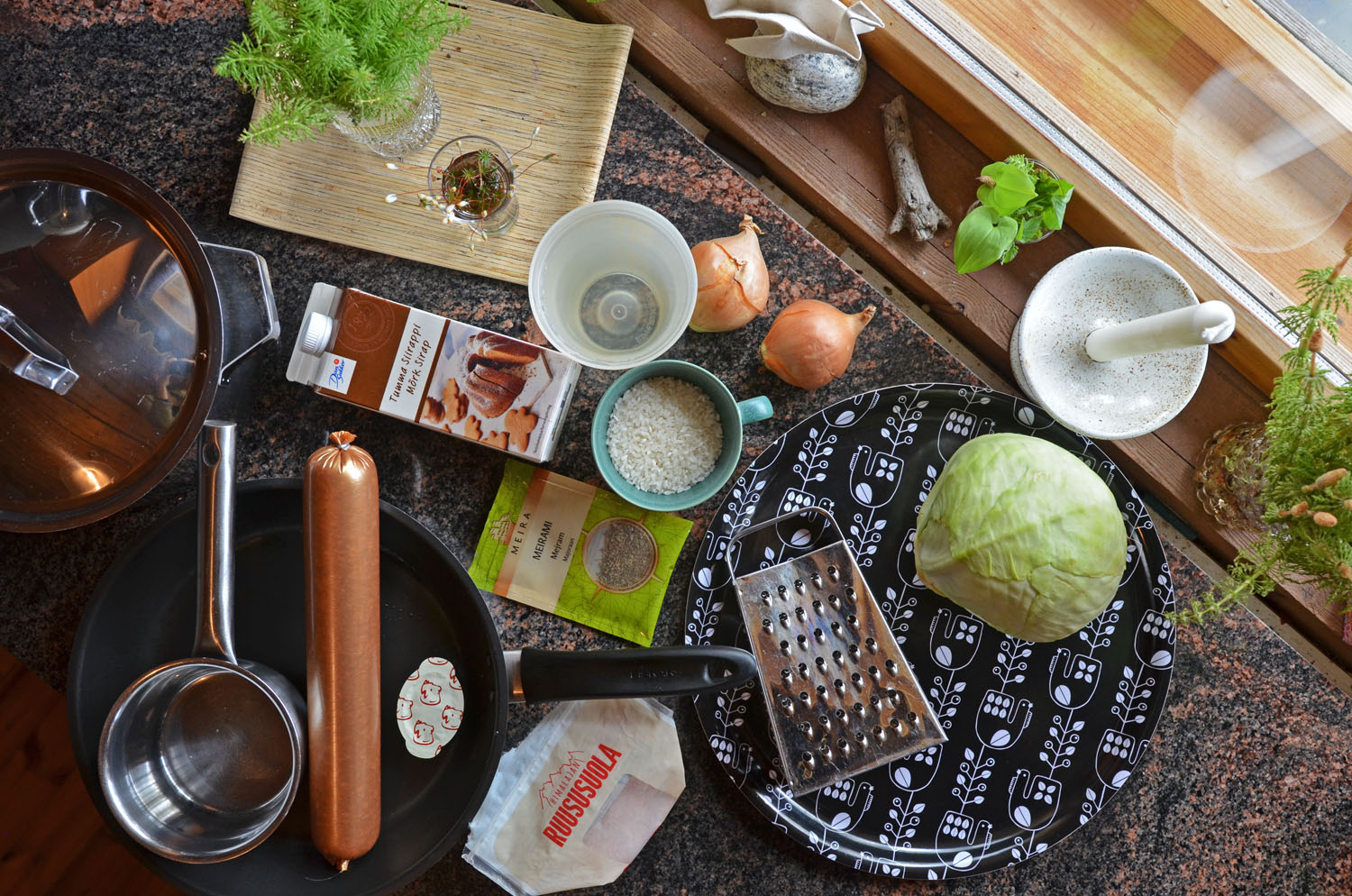 Here's THE traditional way to make this delicious dish.
Recipe for Traditional Finnish Cabbage Casserole
(Family of 4 eats 2-3 times from this amount)
1 kg / 2.2 lb white cabbage
5 dl / 2 cups water
1-2 tsp salt
1-2 onion
400 g / 0.9 lb ground beef / minced meat
2 tsp dried & crushed marjoram
3 tbsp syrup (In Finland we use dark sugar syrup made out of sugarcane)
1 dl / 0.4 cups short grain rice (eg. Arborio / Calrose)
4 dl / 1.6 cups bouillon
Finishing
Few small pieces of butter
Cooking
Instructions: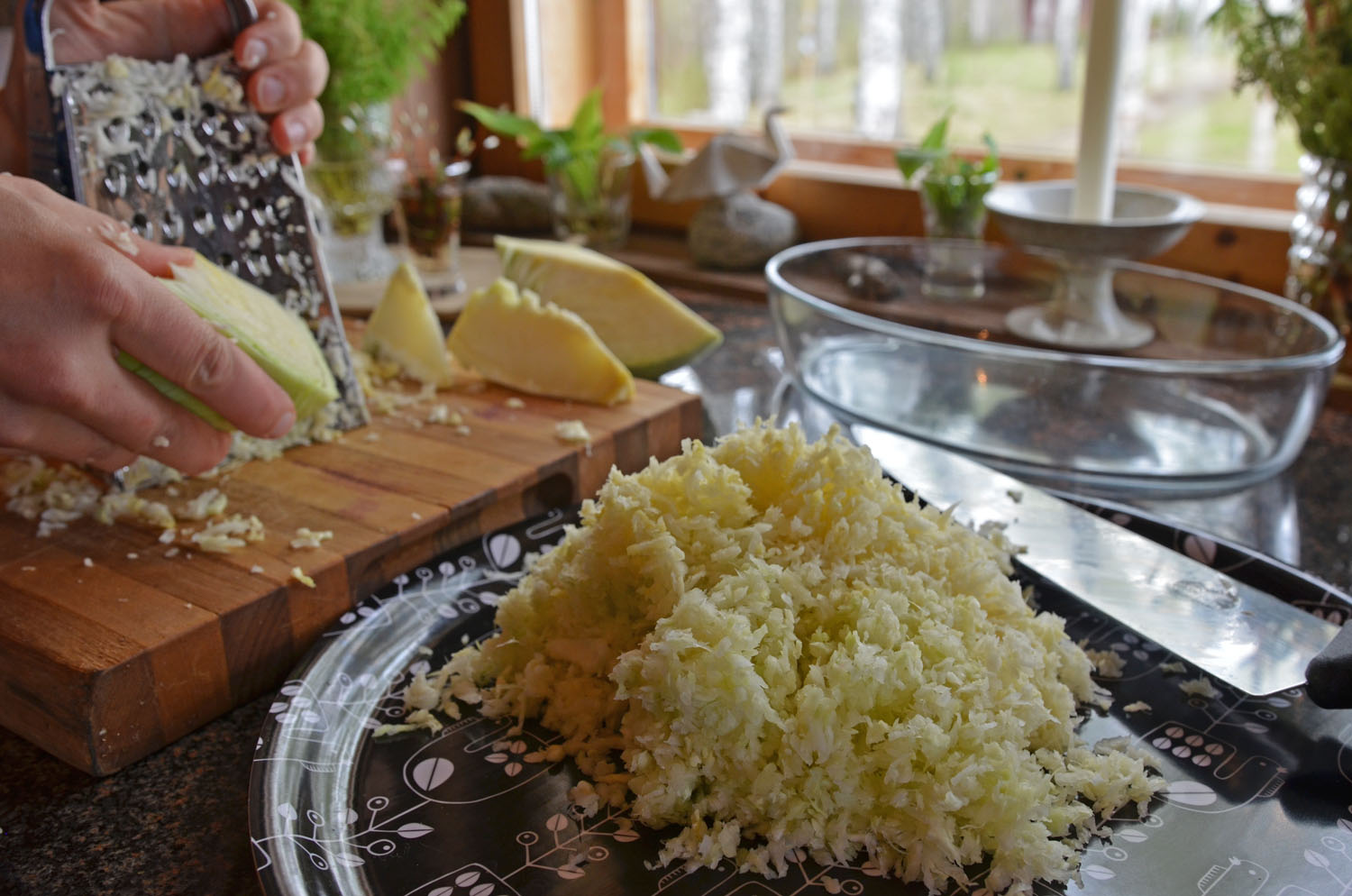 1. Grate white cabbage first. I've noticed that fine-graned is better here than coarse-grained.
Feel free to use a mixer if you have that in your kitchen. You can leave the hardest part of the stem unused.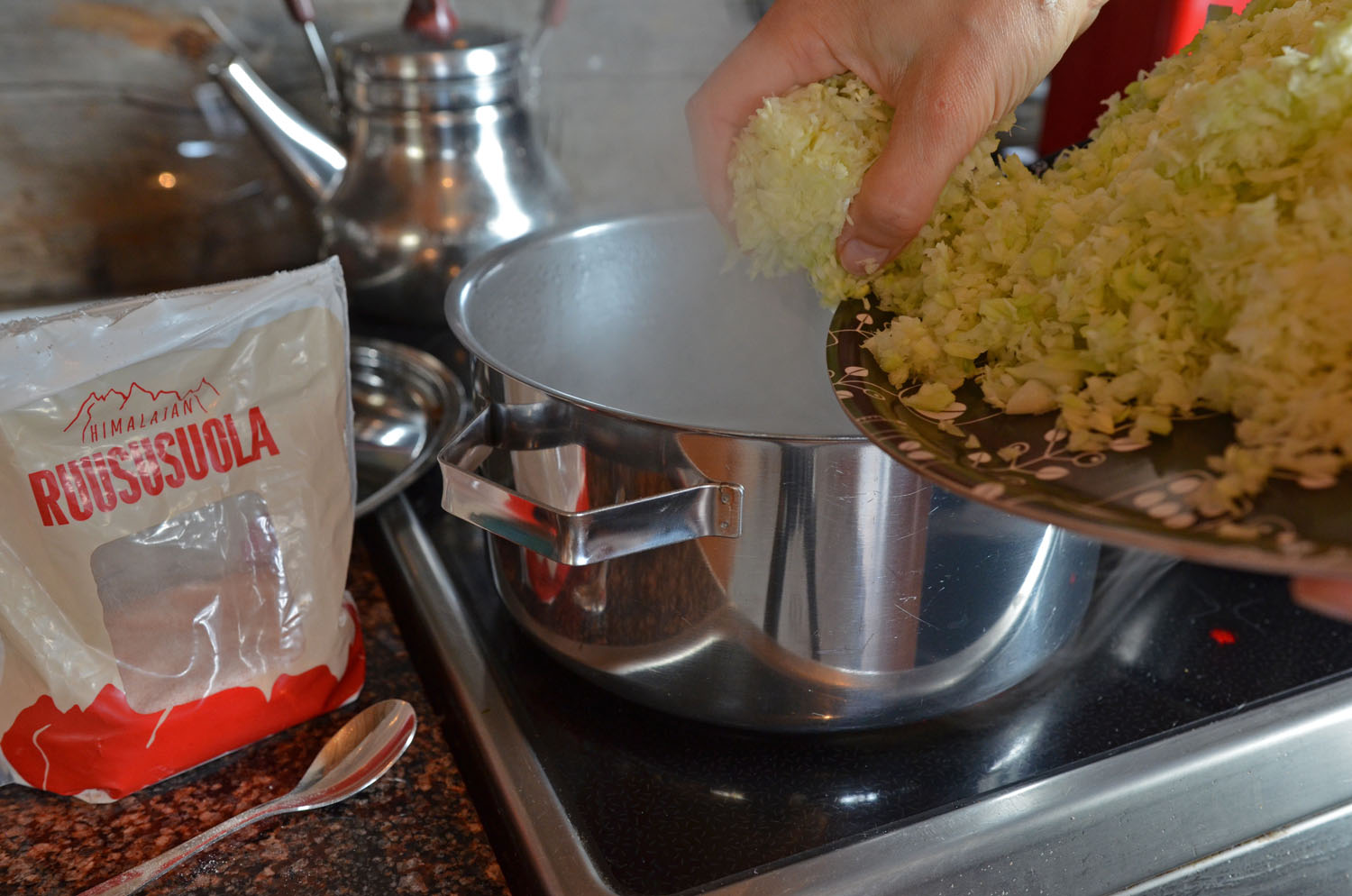 2. Heat up the water in a big kettle. Add salt and cabbage.
And here comes the thing why our children love this food too; Let the cabbage simmer for about 30 minutes. Mix every now and then. This way the cabbage becomes nice and soft!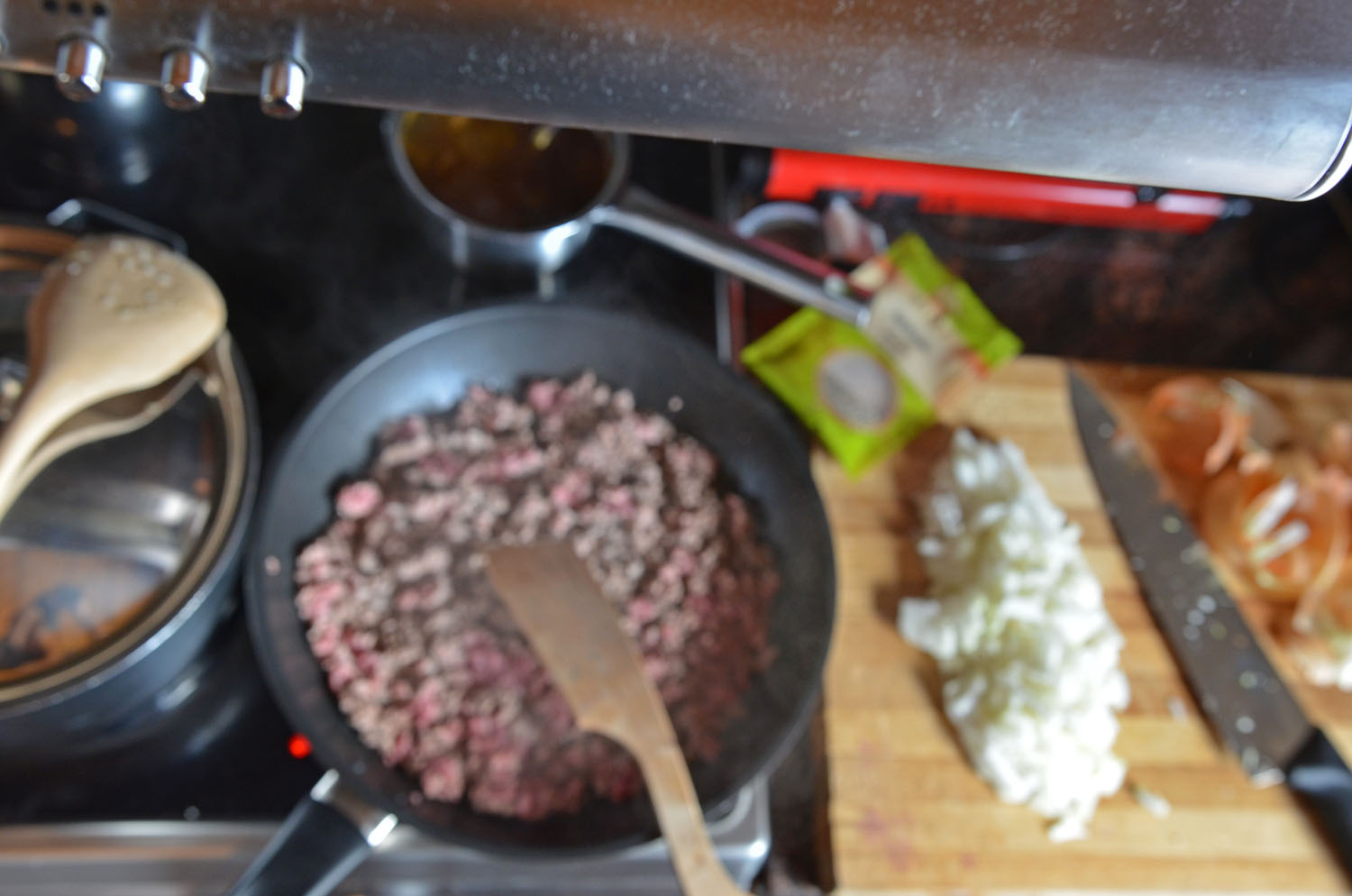 3. Meanwhile mince onion(s). Brown meat in a pan. Mix in onion and marjoram.

4. Mix meat with simmered cabbage. Flavor the mixture with syrup and add raw rice and bouillon.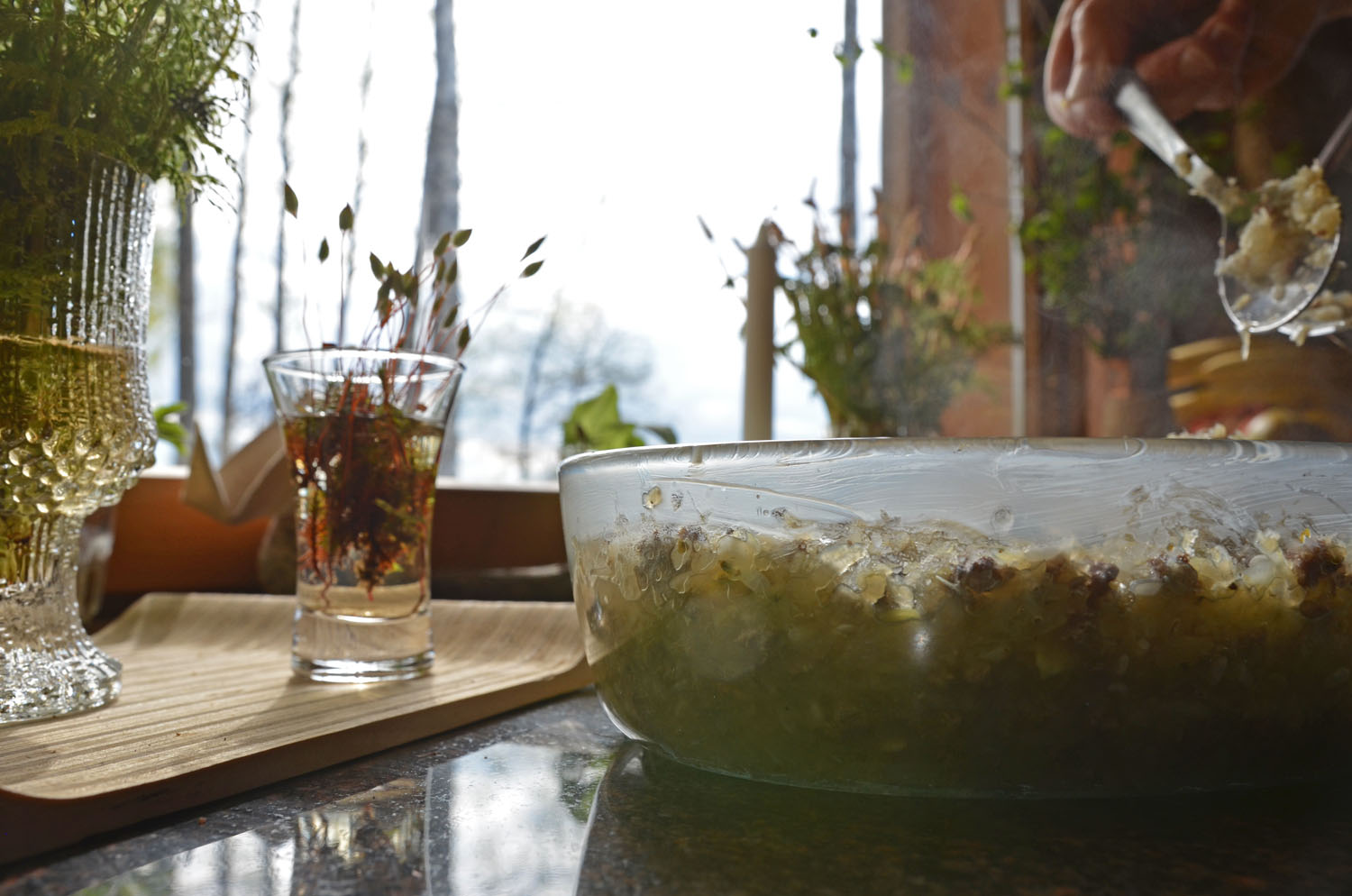 5. Rub butter on a big casserole. Pour the whole mixture in. Place few pieces of butter on top.
This is not necessary but I think it gives a delicious extra flavor!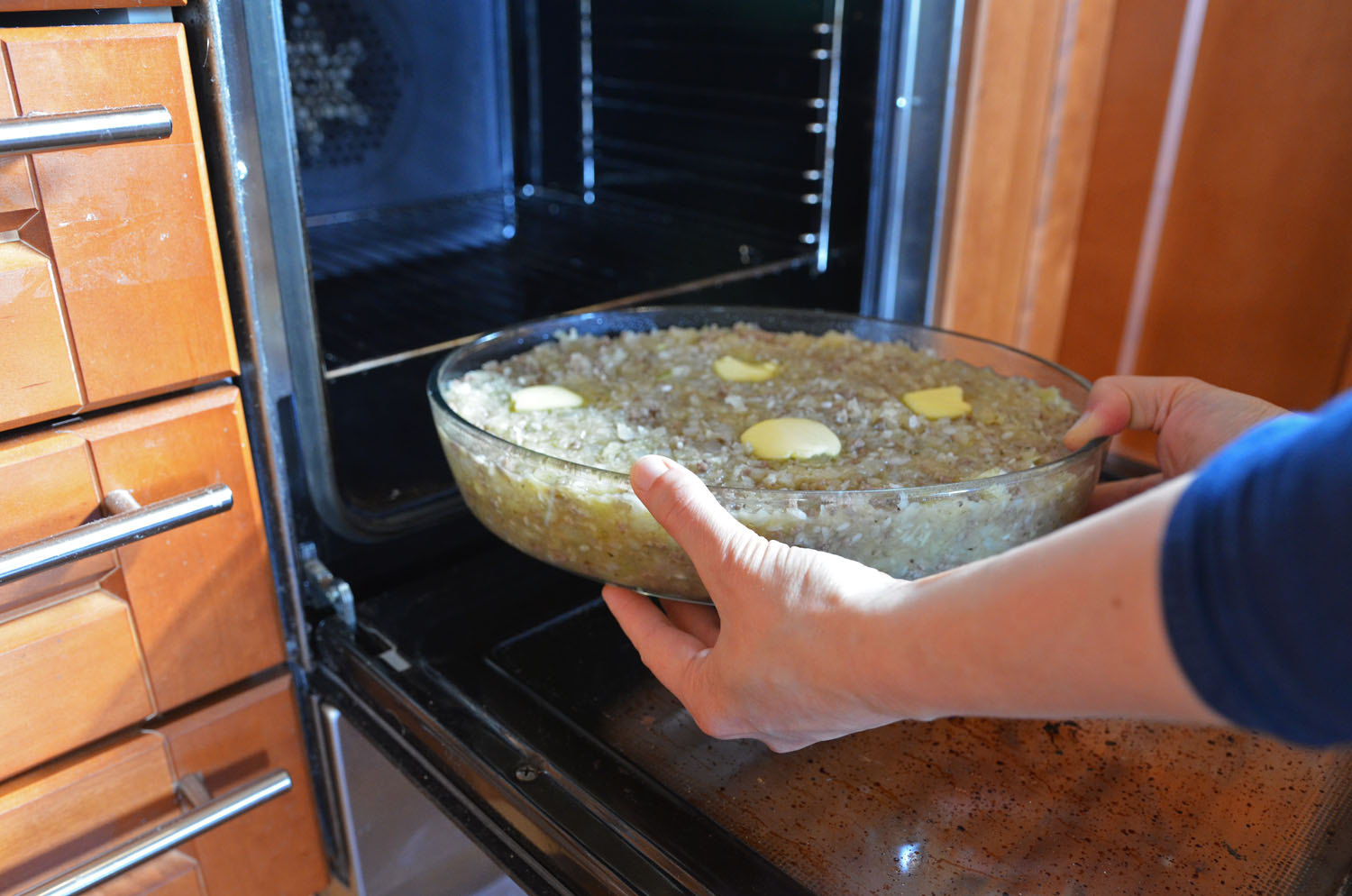 6. Bake 175°C in the lowest level in the oven, about 1-1 ½ hour.
If needed cover the casserole in the final stage with baking paper.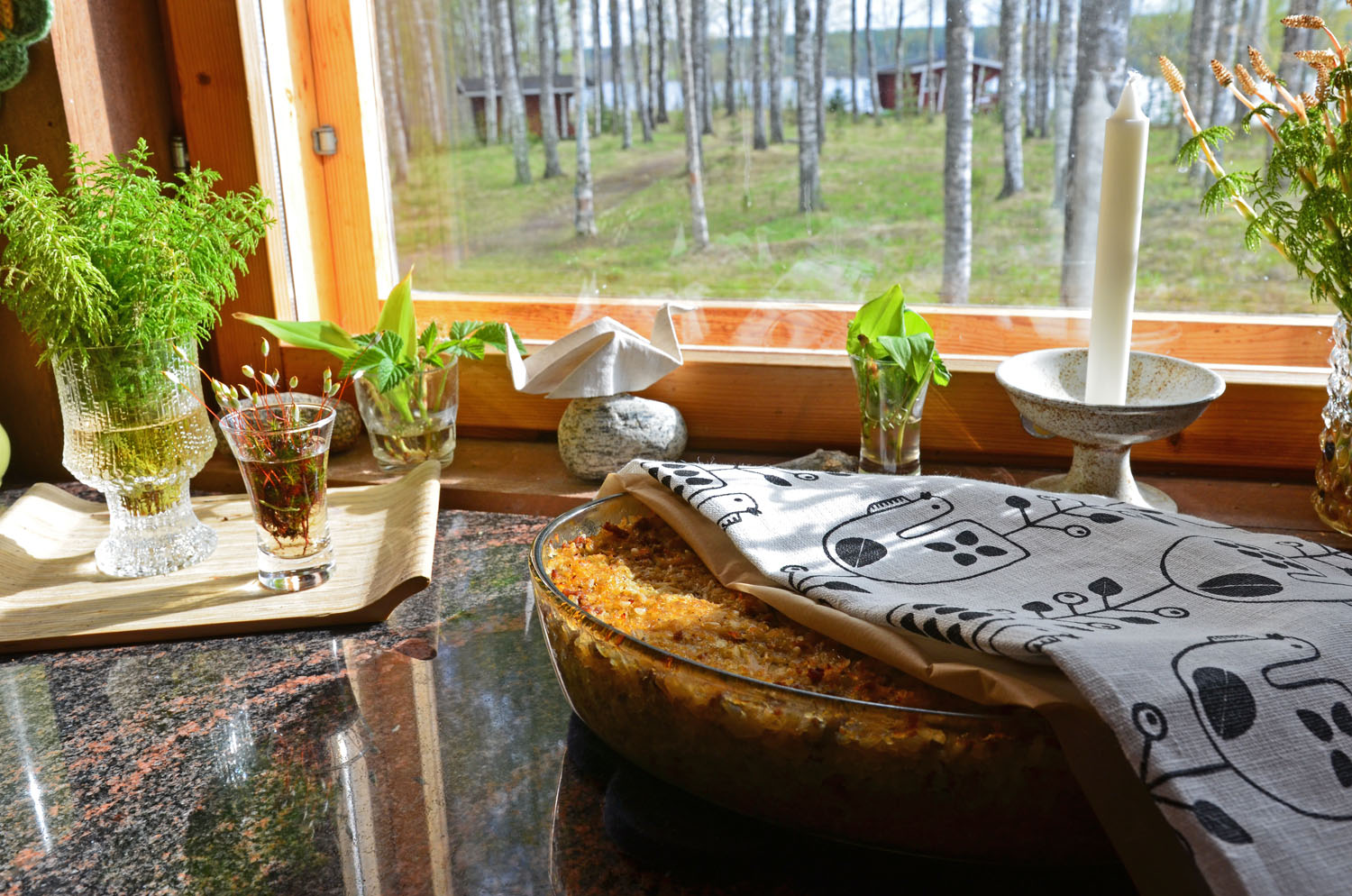 7. After your cabbage casserole is ready, let it withdraw under a kitchen towel for a while.
Believe me, it's worth it!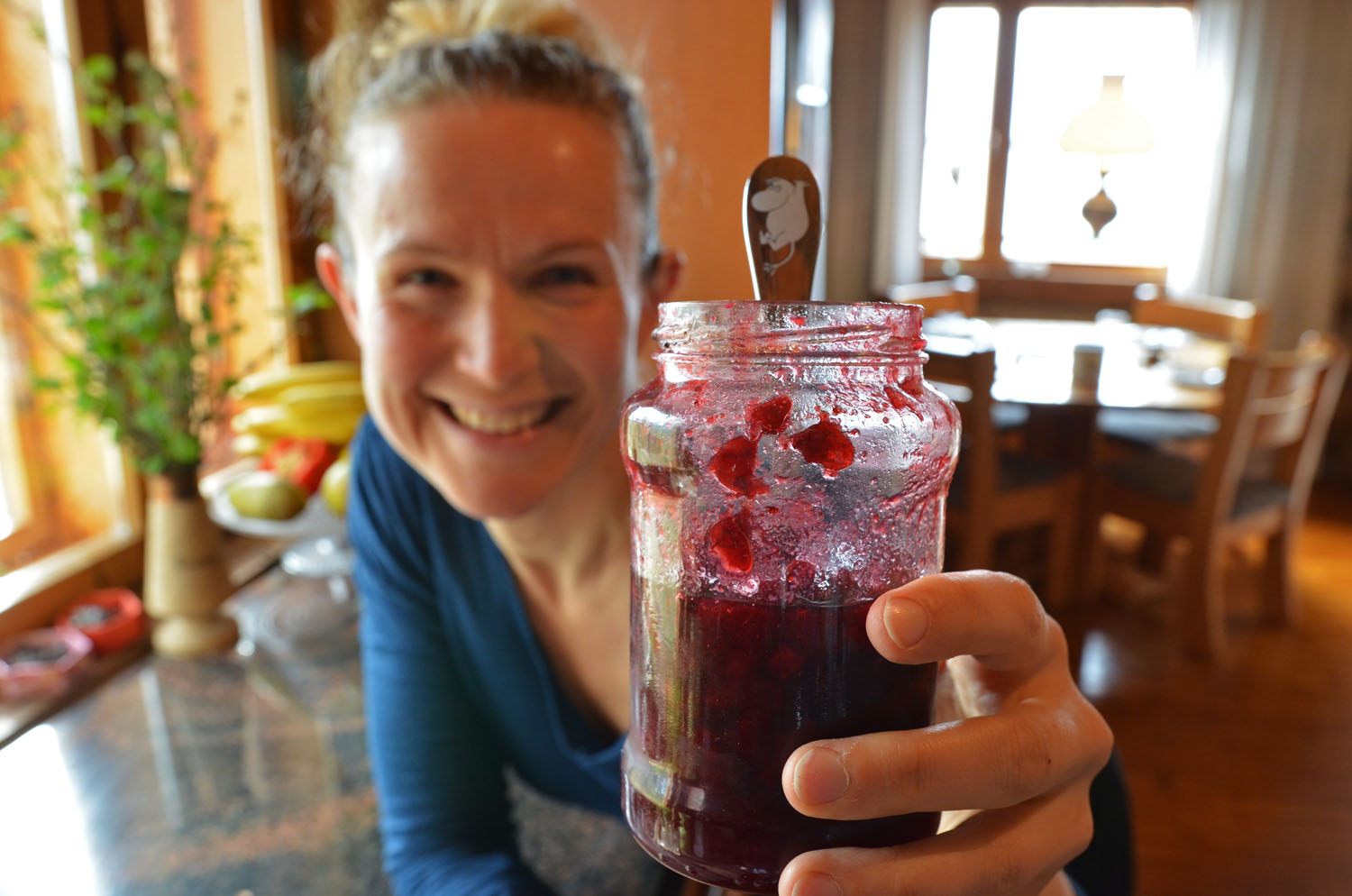 NOTE! Lingonberry jelly is a MUST with Finnish cabbage casserole so I really recommend you to find it somewhere.
If you want to have Finnish lingonberry jelly, you can order it online here no matter where you are living.
IKEA is another option. Buy it here or visit the store.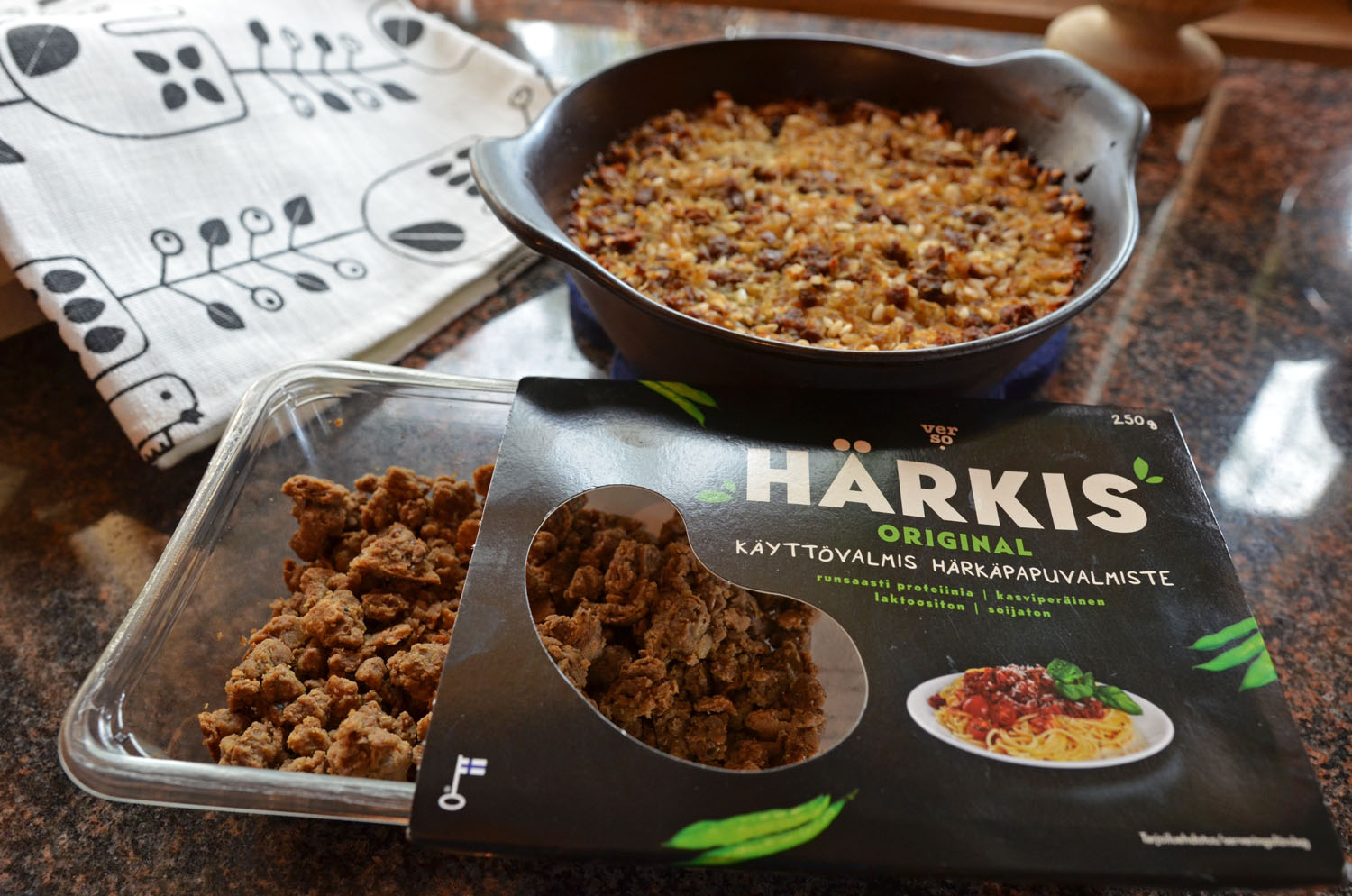 Surprise surprise! I also made a modern version of this classic. It's because I want to add good sources of protein -others than meat- and more veggies to our family's diet.
Härkis – A vegan meat substitute for ground beef
During the past couple of years, we've been able to see many new Finnish food companies entering the markets – thanks to changes in demand and development in food technology.
Verso Food is one of them. The company's Härkis is made out of fava bean that is very protein and fibre rich, and actually one of the the world's oldest cultivated plants. Verso Food's fava beans are grown and the products are produced in Finland.
When I saw the sentence "Use Härkis like cooked ground beef" I instantly got interested in the easiness of its use, but even more fascinated I became when I tasted it in tortillas earlier this year, and now in cabbage casserole.
I know that soon you can buy Härkis also in Sweden, but I hope that in the future it's available in wider markets as well!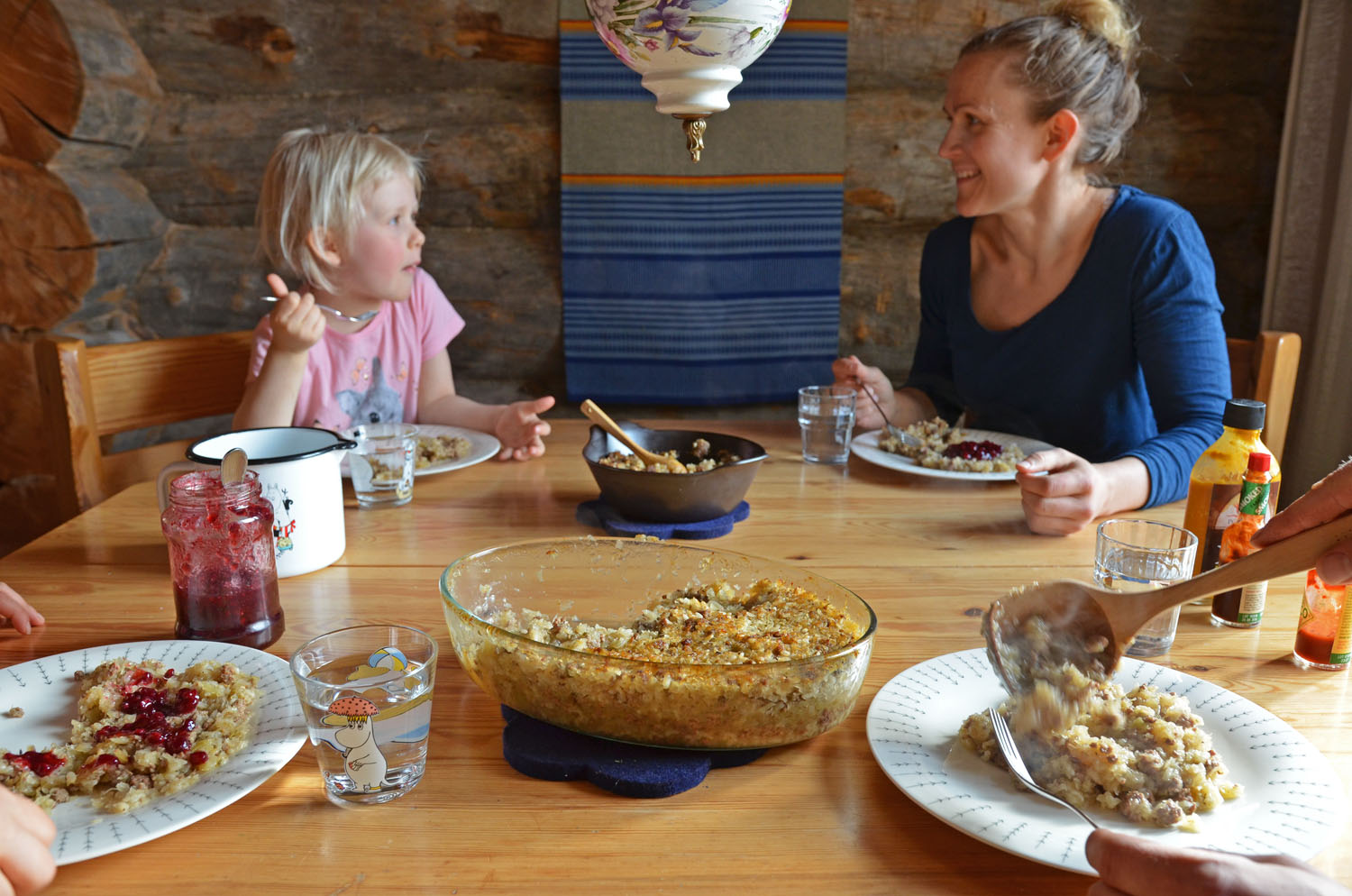 So, SaimaaLife's modern version of Finnish cabbage casserole is the traditional recipe where meat is replaced with fava bean Härkis.
Our family tasted both of these versions and the verdict was that the taste is a bit different. Just different, not worse than traditional. We are definitely going to make the modern version again, and next time I'm also gonna replace the bouillon with vegetable broth to have a totally vegan version of this classic dish.
All in all our dinner was a success, and the mother of the house was happy afterwards!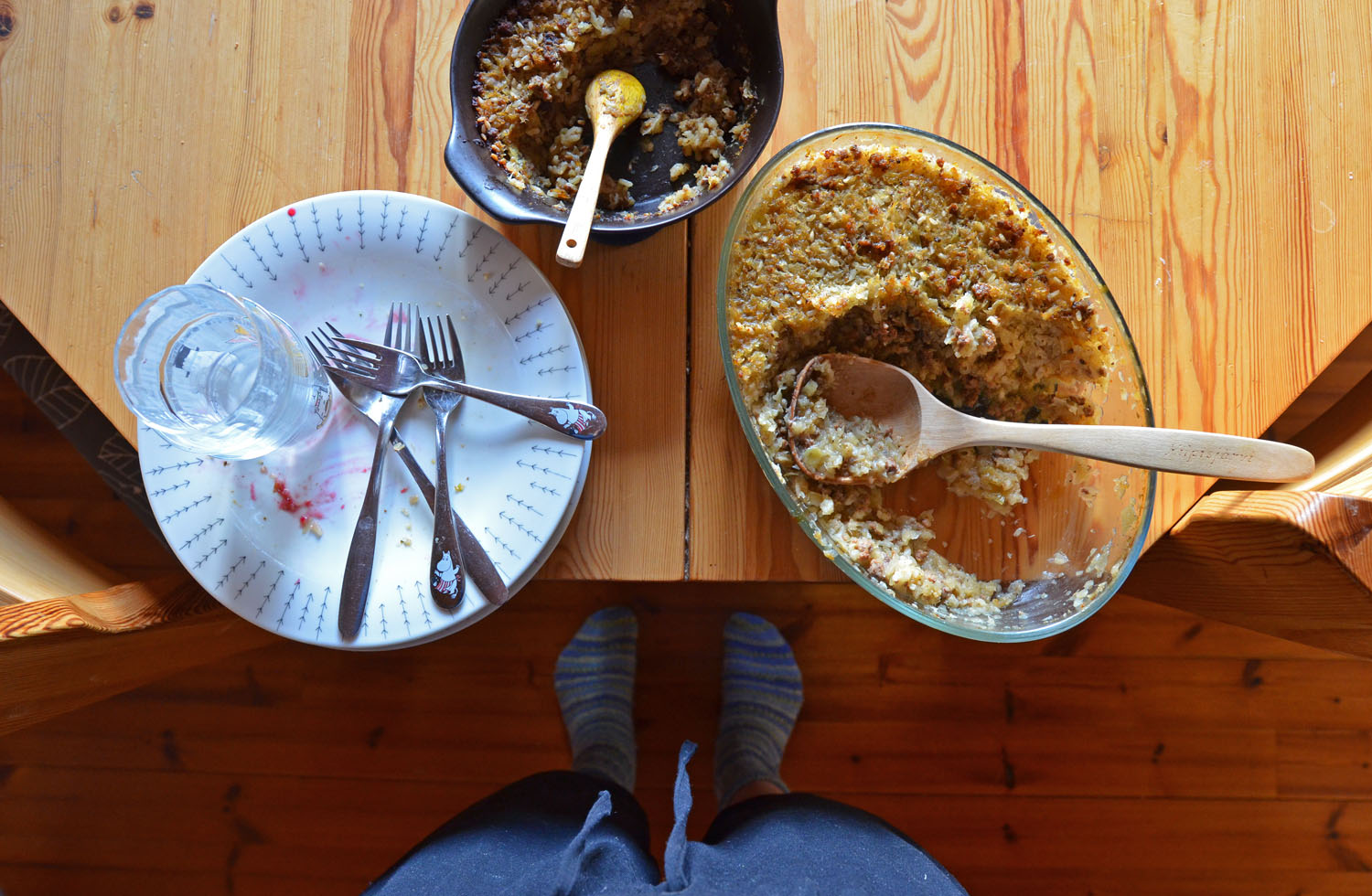 Wanna see and hear more about casserole and Härkis? Watch the 360° video below.
You can watch this 360° video on mobile by opening this link https://youtu.be/aINRKcx5mBs in your Youtube App. For the best experience, use virtual reality headset and remember to turn on HD!
If you are like me and fell in love with Aapiste Blueberry Rooster tray you saw in the photos (Can you believe it is made out of wood!), you can order it directly from Riikka Kaartilanmäki by emailing her [email protected]. My blog story about Aapiste you find here.
Blueberry Rooster tea towel you saw also in the photos (and also other Aapiste 100% linen products) you can buy online from Sustainable Marketplace Weecos.