Never before we have had this much homemade apple sauce in our freezer!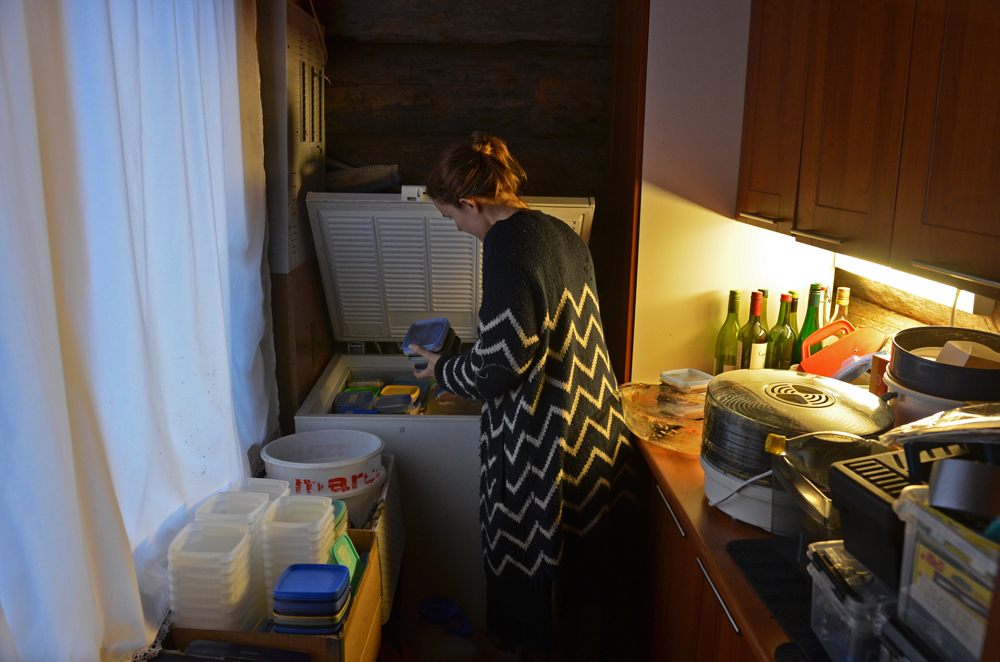 The reason is simple; normally, after summer, our freezer is full of berries, especially blueberries. However, this year blueberry season was not that good in Finland. We could have picked some but didn't have time or energy to do that. We didn't have money to buy blueberries either.
Frankly, I cried when I watched our freezer in September. Never before, after summer, it had been that empty.
However, luckily, we were able to get a lot of apples for free so I decided to replace the blueberries with apple sauce in the freezer. All's well that ends well.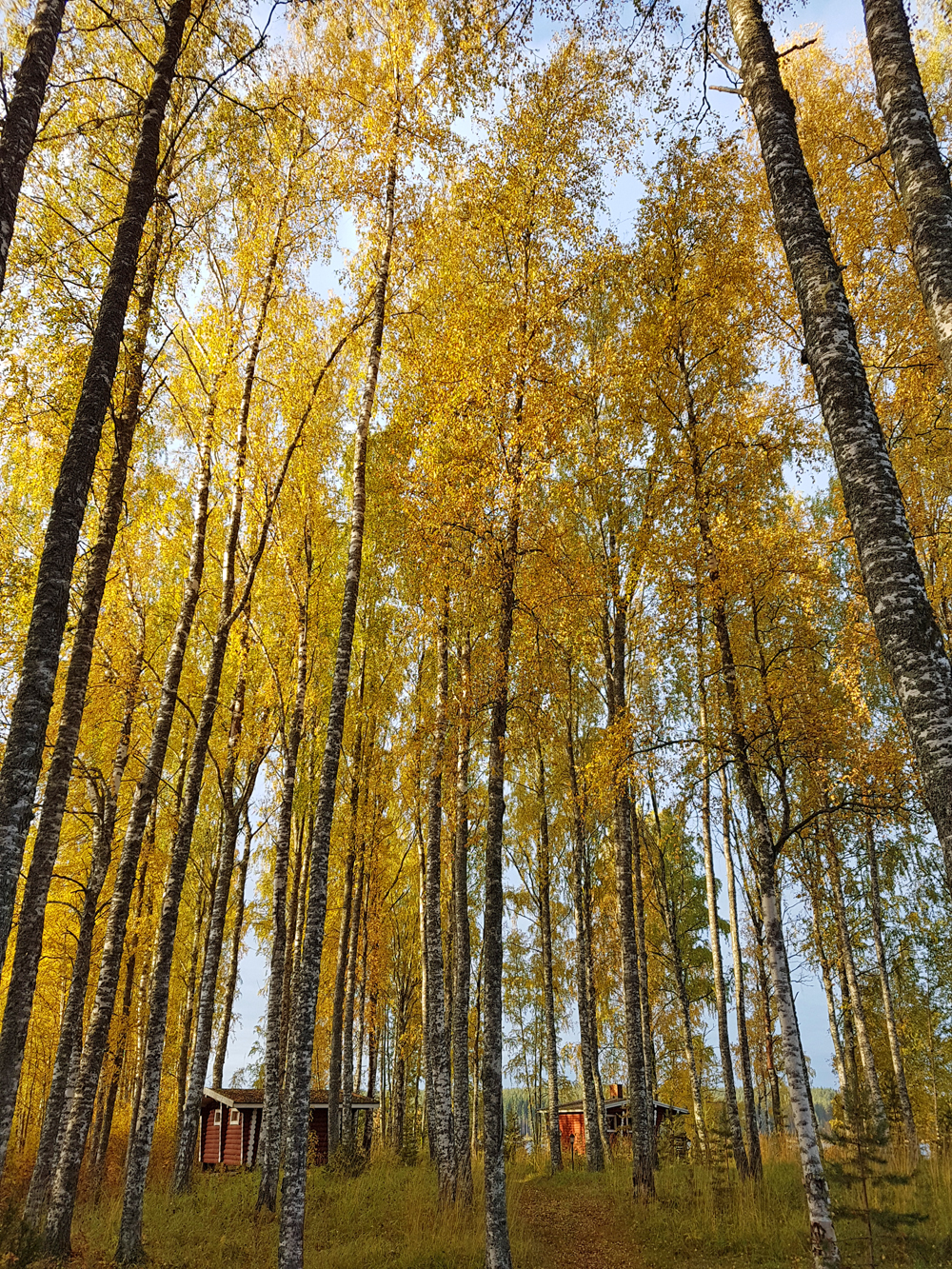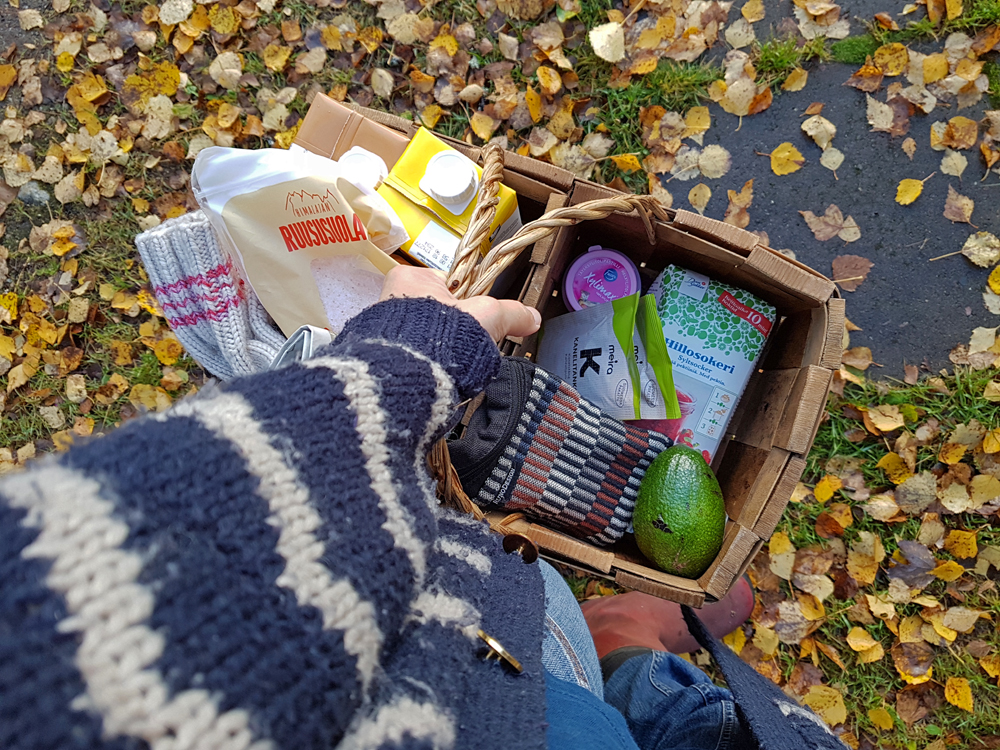 Last week you already saw photos of my apple sauce project. I decided to look for a good apple sauce and made many testings to find it.
I tested with white sugar, brown sugar, different amount of them and no sugar at all.
I boiled apples in a pot, I simmered them in a steam juicer and I roasted them in an oven. All that I did.
(By the way, I was so surprised how much sugar most of the recipes included! Of course, apple jam includes a lot of sugar but I think apple sauce does not need that much sugar.)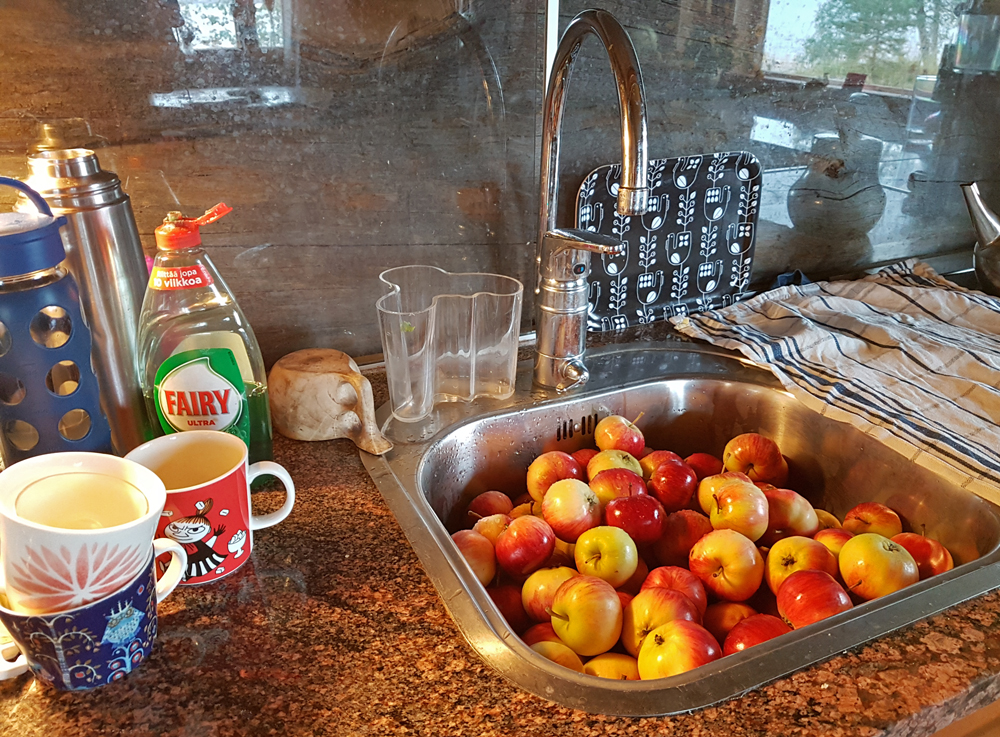 This following recipe was the one that I as a busy working mom liked the most.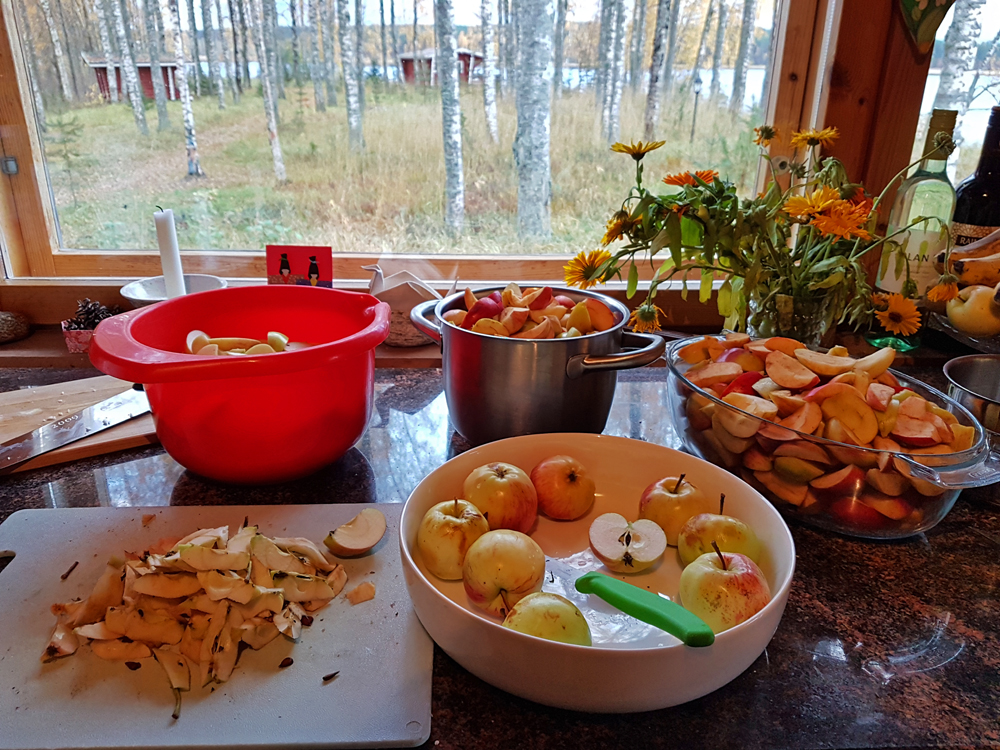 Recipe for homemade apple sauce
3-4 l / 13-17 cup sliced apples
0,5- dl / 0,2-0,4 cup brown sugar
1-2 cinnamon stick
Wash the apples and slice them.
Put apple slices into the oven tray with sugar and cinnamon stick(s).
Roast in the oven 150C° about 1,5 hour. Mix between.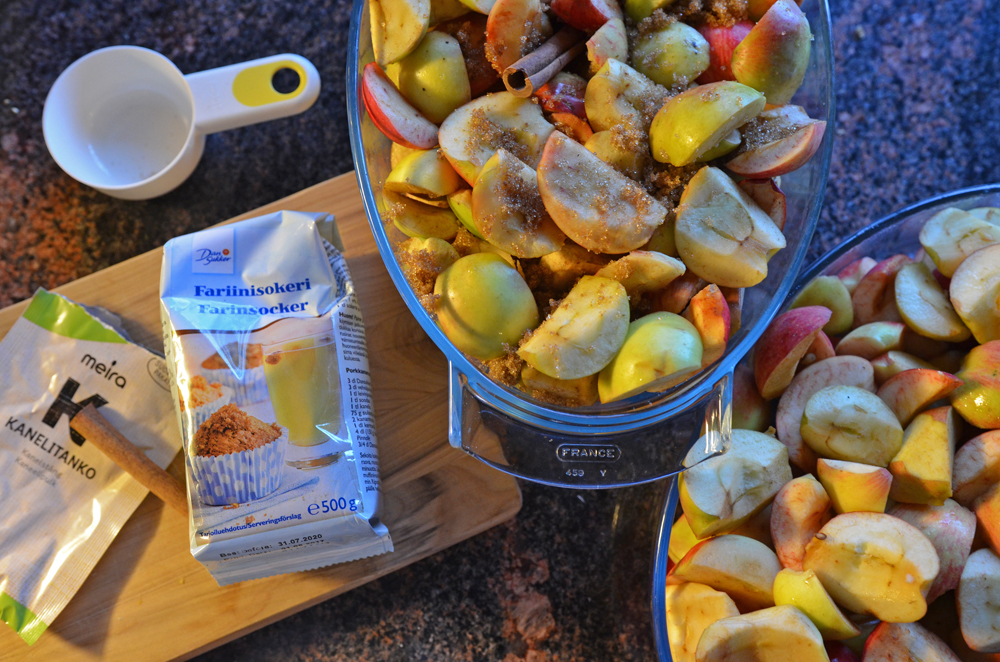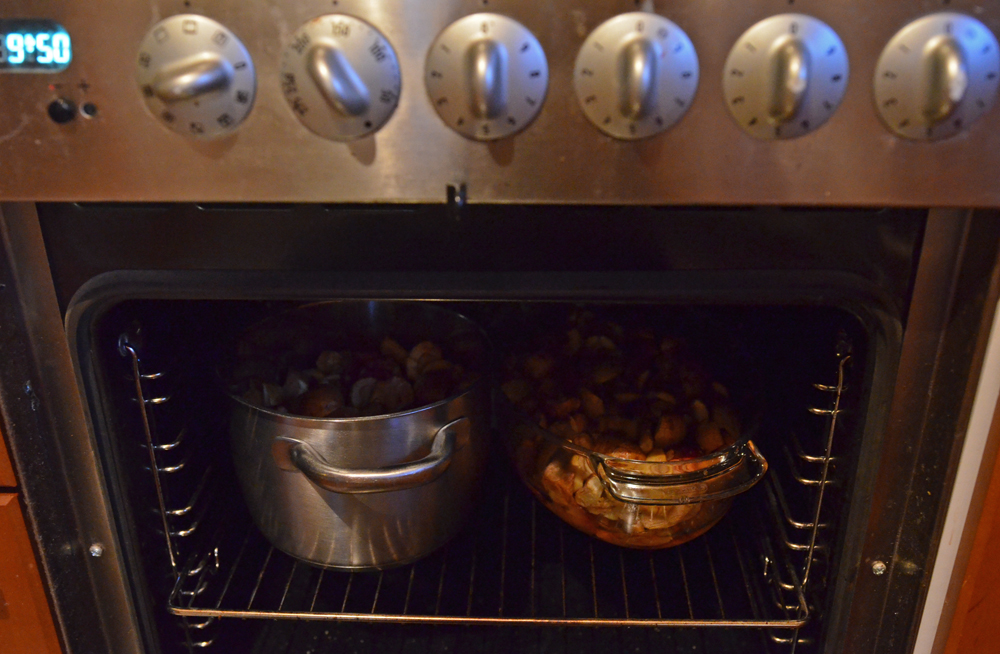 When the apples are totally soft take the cinnamon stick away and mash the apples.
Let the apple mash cool down.
Freeze the apple sauce.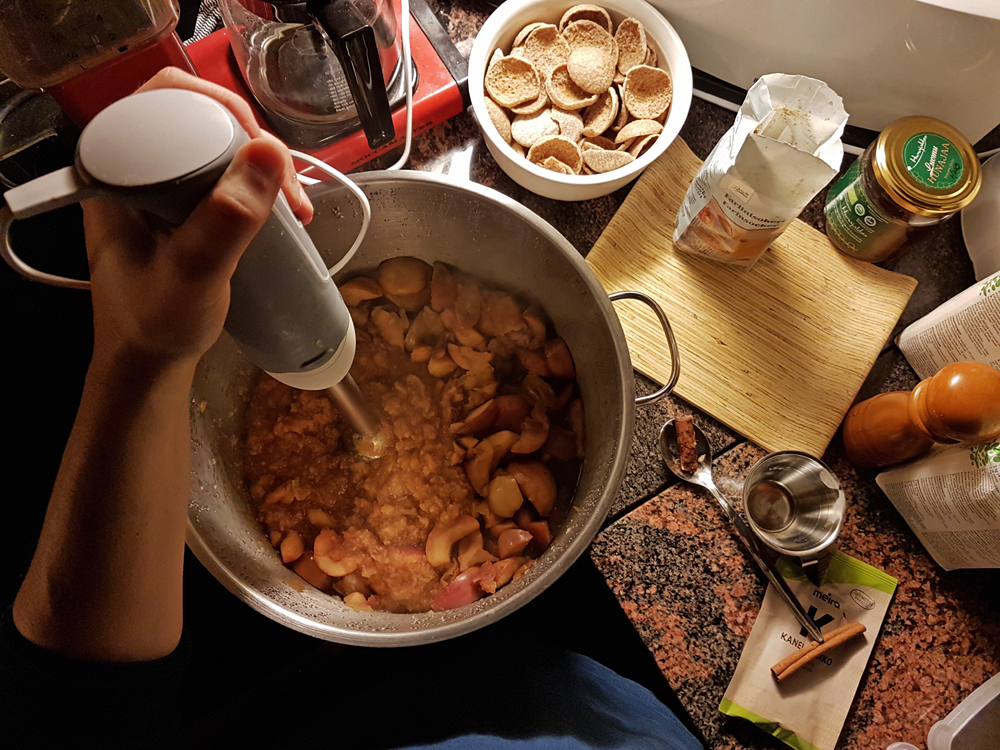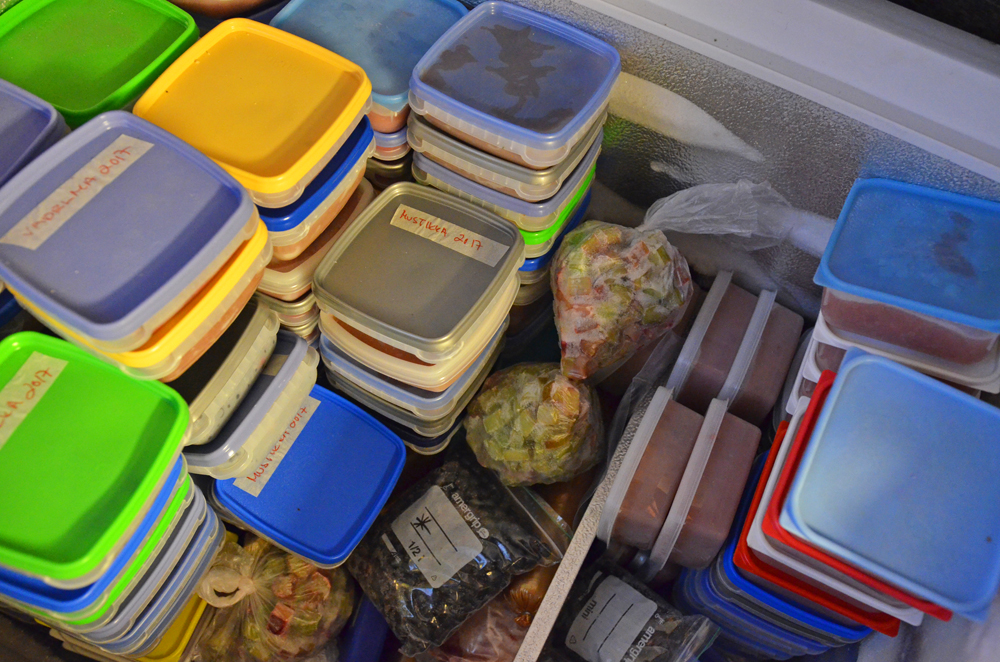 I ended up using only cinnamon in my apple sauce.
Besides cinnamon consider trying some other spices too, or vanilla pod, to add flavor to your apple sauce. Next time I'm going to try a combination of different Christmas spicys.
But now, I'm just happy that we have plenty of this apple sauce to add to our breakfast porridge.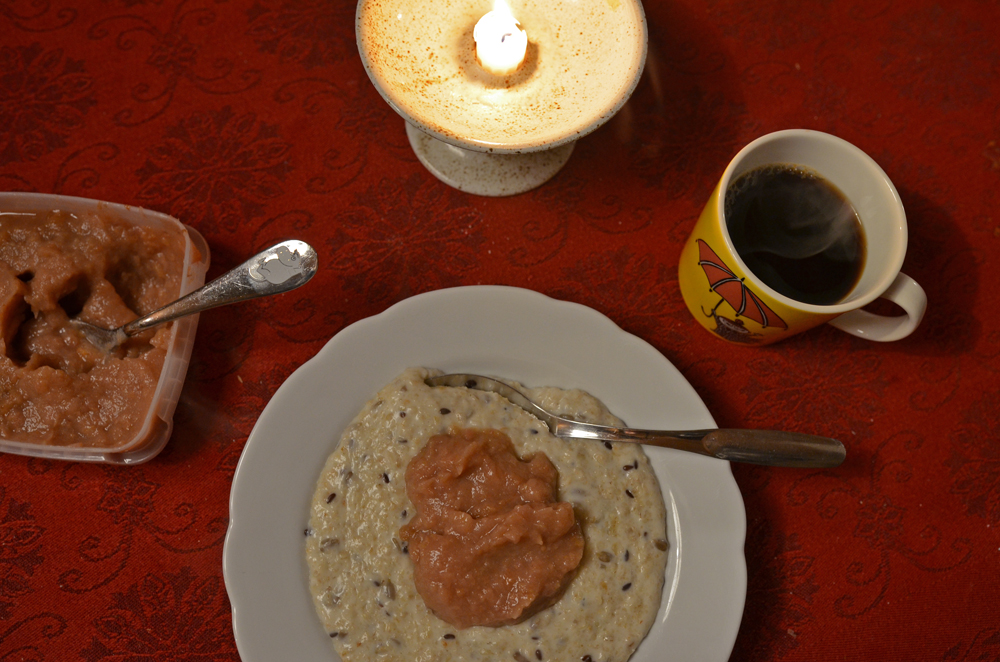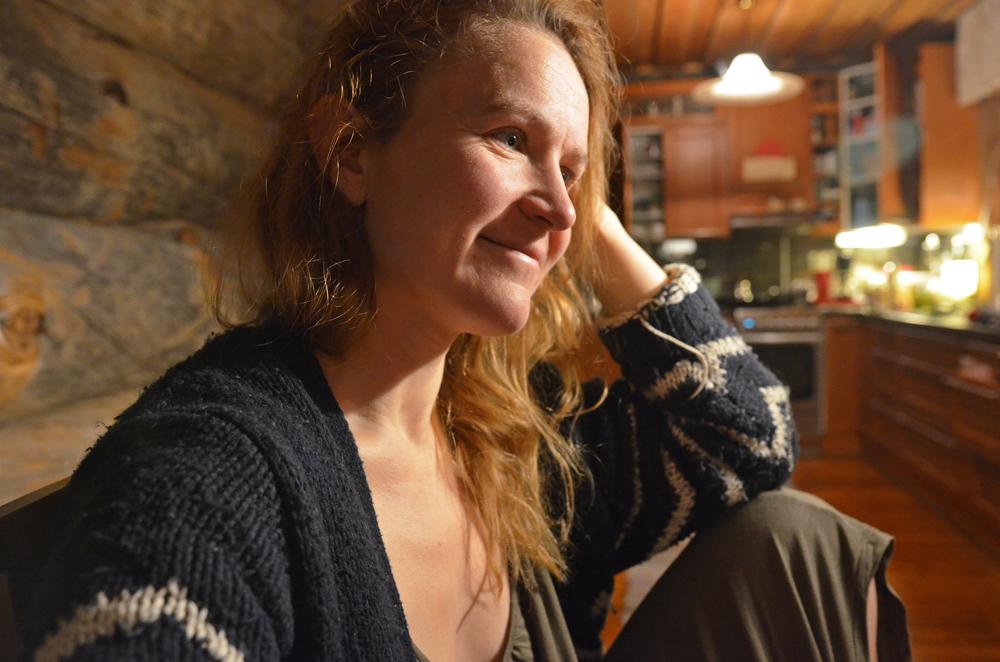 And yes, we do have little wild blueberries too – thanks to our two amazing grandmothers who have picked them from Saimaa forests!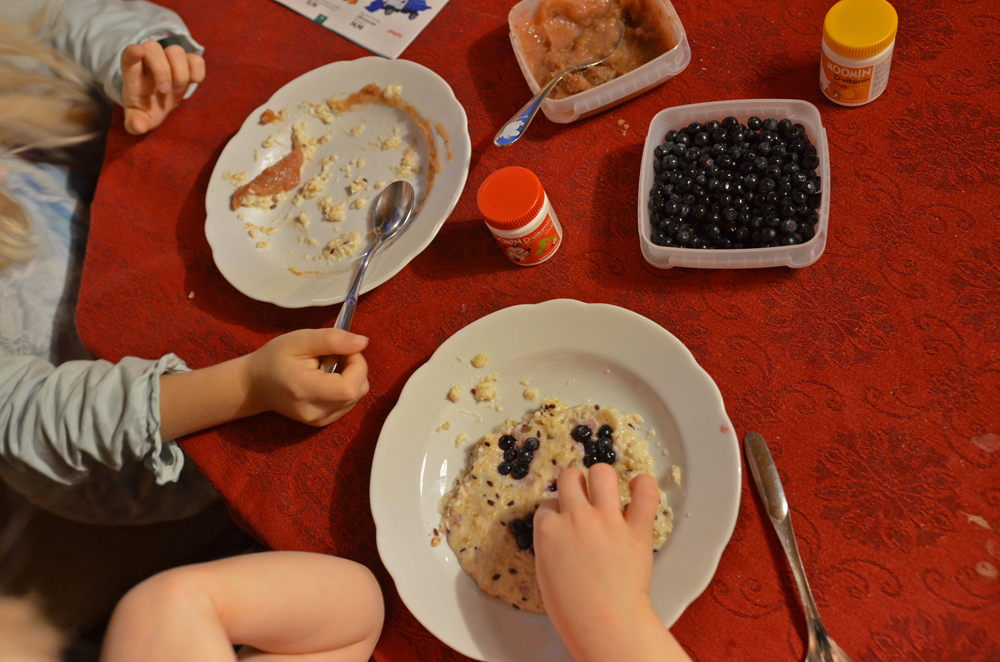 "Softly the leaves of memory fall
Gently we gather and treasure them all
A thought, a prayer, are all we can give
These you will have, for as long as we live"