Fresh buns with afternoon coffee is a THING in Finland – I'd say it's a part of our culture and nature. If you ask us, our dear friend Paula Huovinen makes the softest and the most delicious buns. You can't buy these buns anywhere in Saimaa but you can learn to make them at your home. Here's the Finnish Paula's bun recipe, "Paulan pulla". A luxury version of it is the Shrovetide bun that is the star of February in Finland.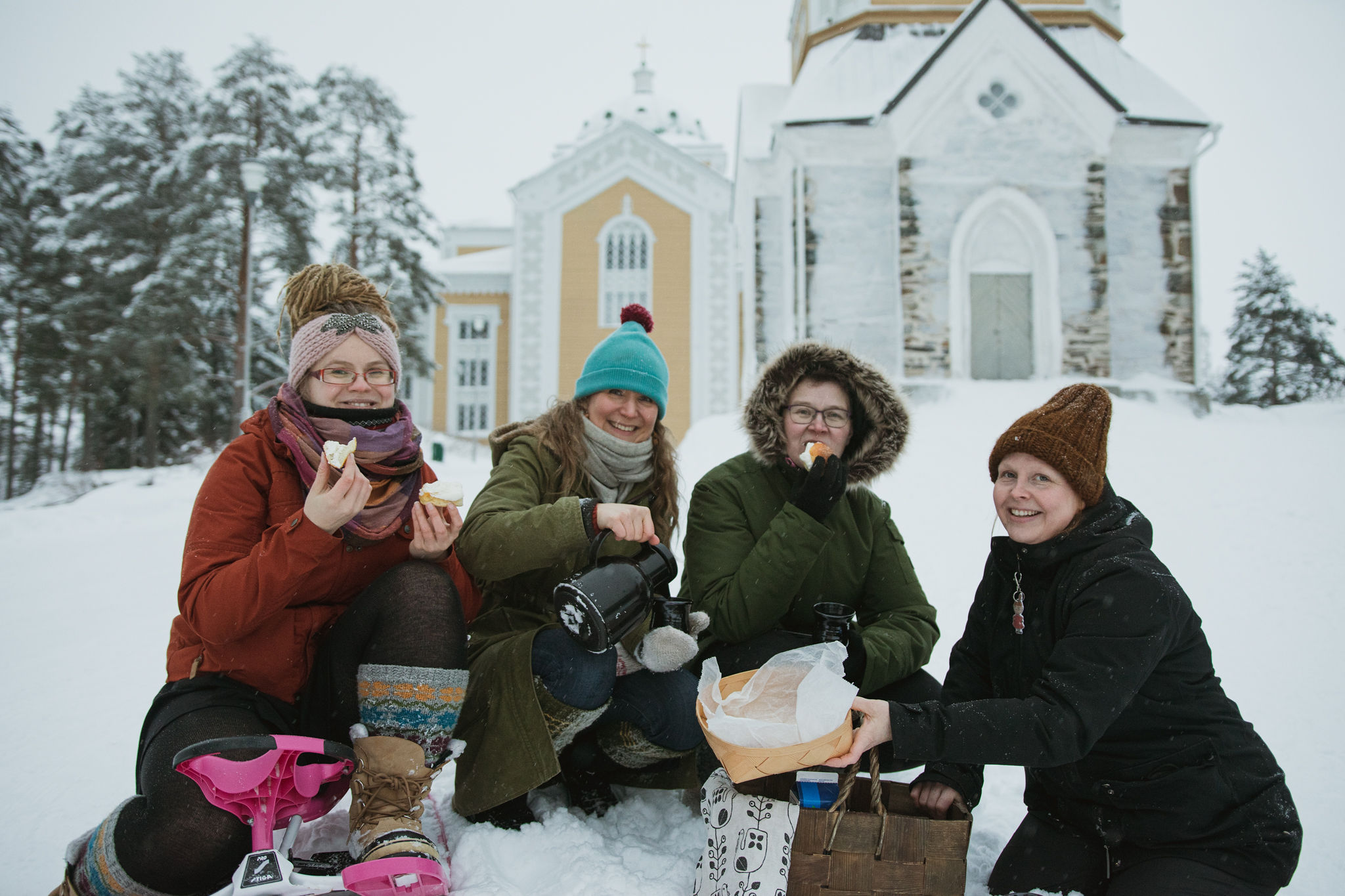 Recipe of Finnish Paula's bun
You make about two oven pans of buns from this dough. That's the common amount we Finns do at once. Feel free to halve the recipe if needed.
5 dl milk
50 g fresh yeast (or corresponding amount of active dry yeast)
2 tsp salt
1,5 dl sugar
1 tbsp cardamom
about 15 dl white wheat flour
150 g butter
1 egg for spreading
Butter and sugar to put on top of the buns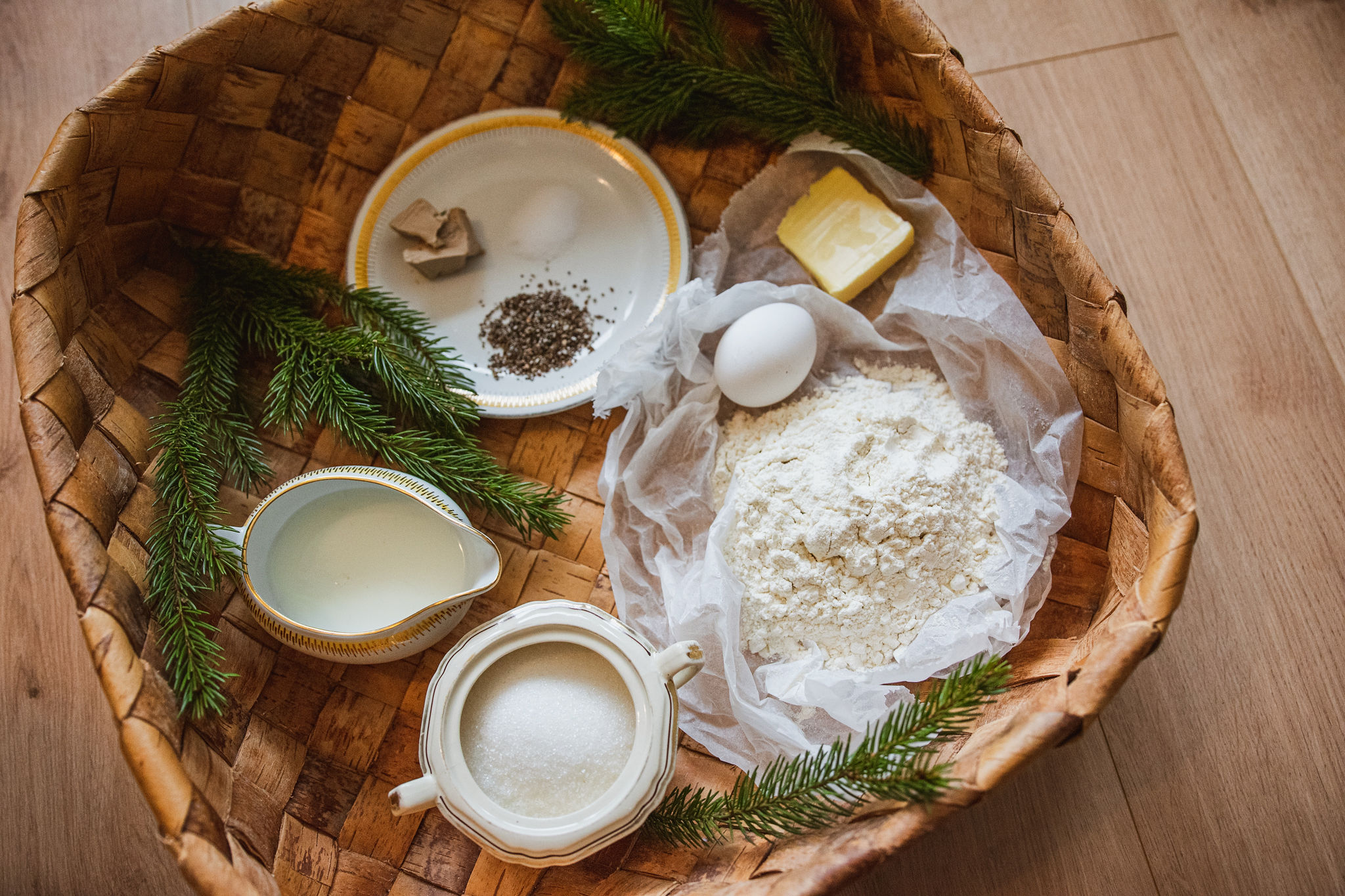 This is what you do with your Paula's bun recipe ingredients:
Melt butter and leave it to cool down.
Soak yeast into "handwarm" milk (about 37°C).
Add sugar, salt and cardamom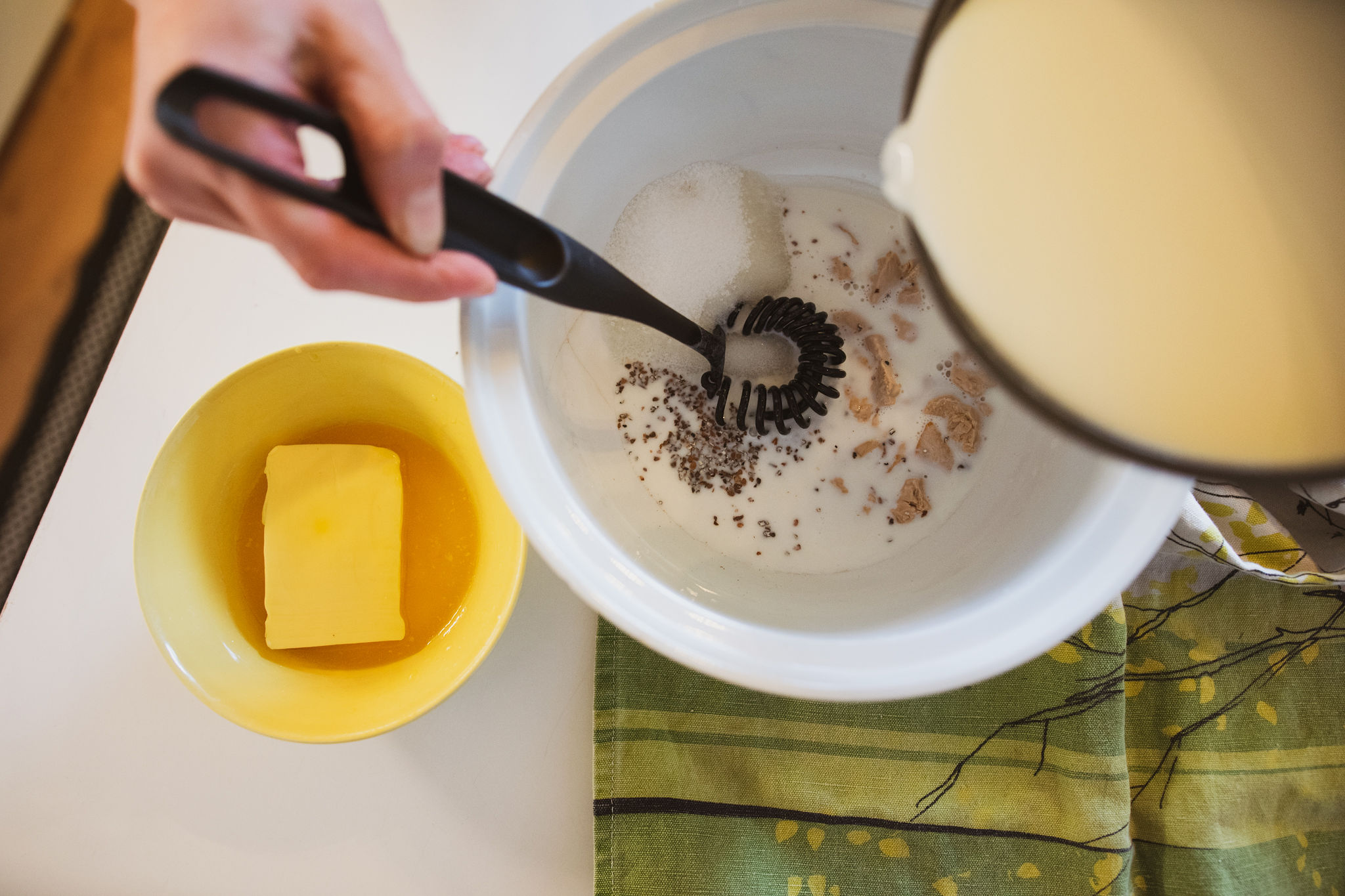 Start adding wheat flours bit by bit. First, mix the dough with a whisk or such. When the dough gets thicker, put your hand to the dough and start kneading it. THE KNEADING PART IS IMPORTANT! The more you knead, the more fluffy your dough becomes and the softer buns you get.
Add butter, and continue kneading. The dough is ready when it separates naturally from the edges of your baking bowl.
Leaven the dough in a warm place under the towel for about half an hour (room temperature is OK).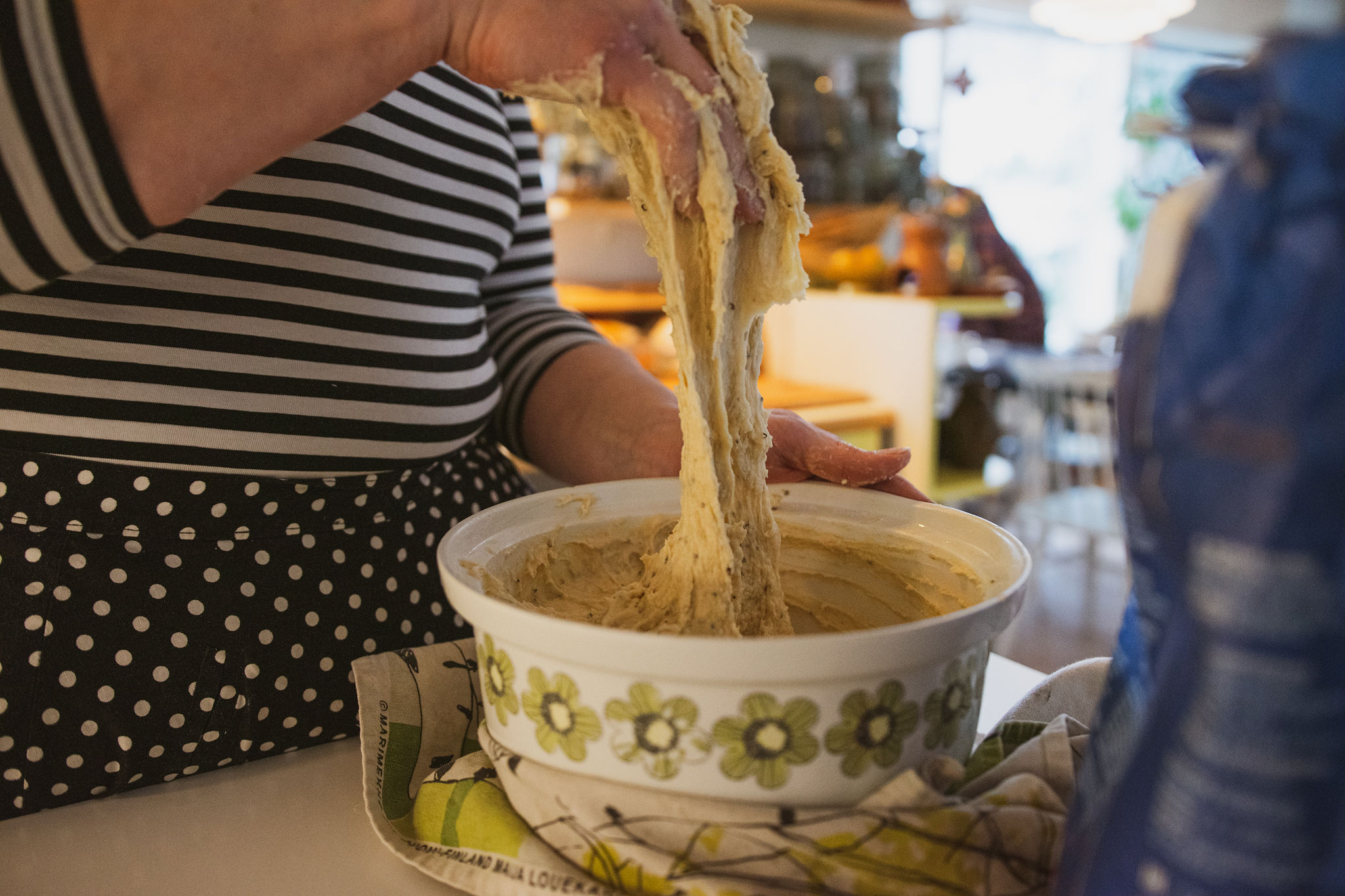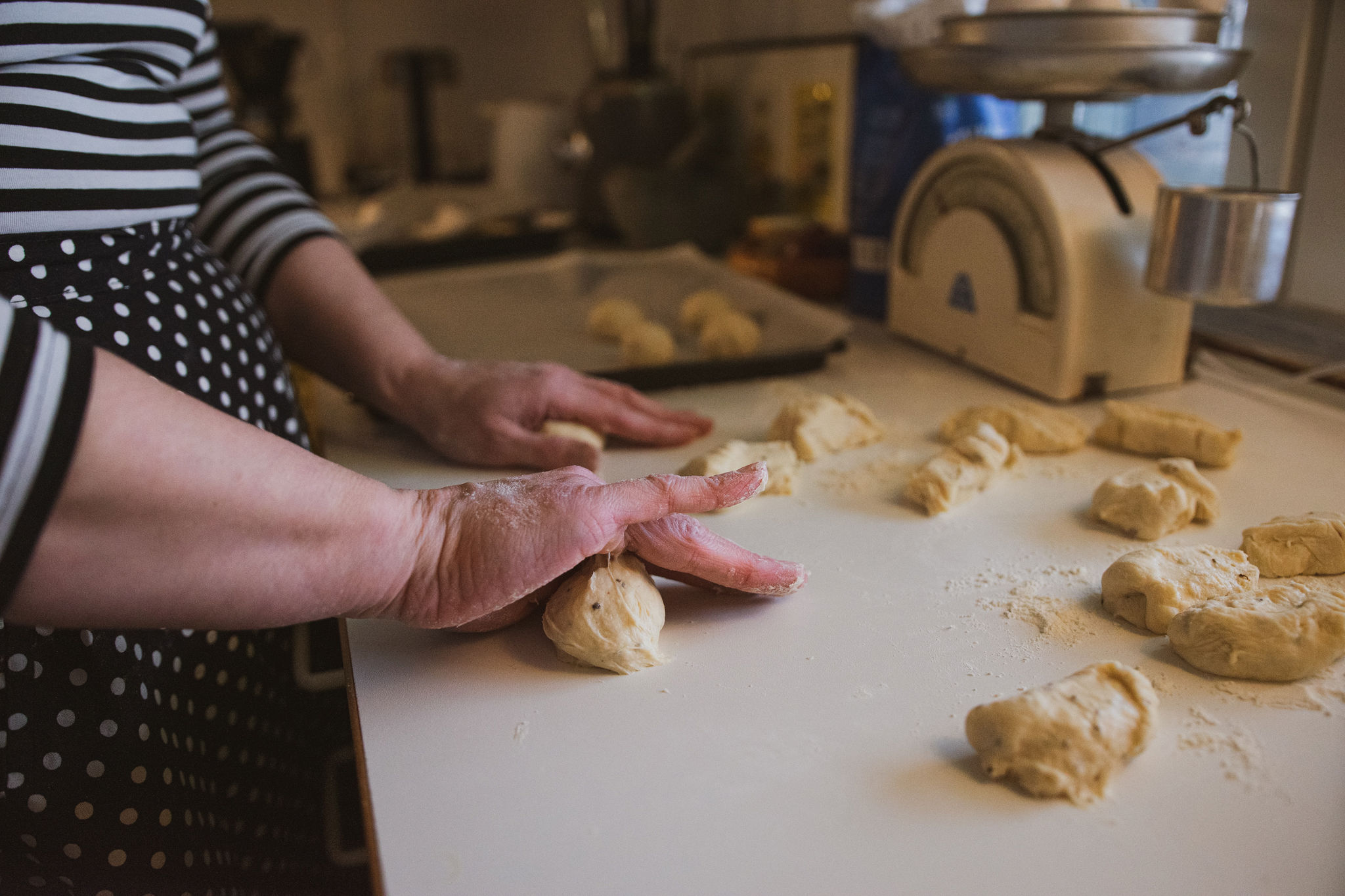 Roll the buns. Try to get them as "firm balls" as possible but remember what I said about the shape of the buns. To be imperfect is just perfect!
Watch this short about 1-minute video. In the video, Paula tells the secret of her buns and also you can see how she is doing the rolling.
To watch this 360° video, tap on this link https://youtu.be/6ZhIvYmqZIs in your Youtube app. In YouTube app you can watch the video also with virtual reality headset. Remember to turn on HD to get better quality!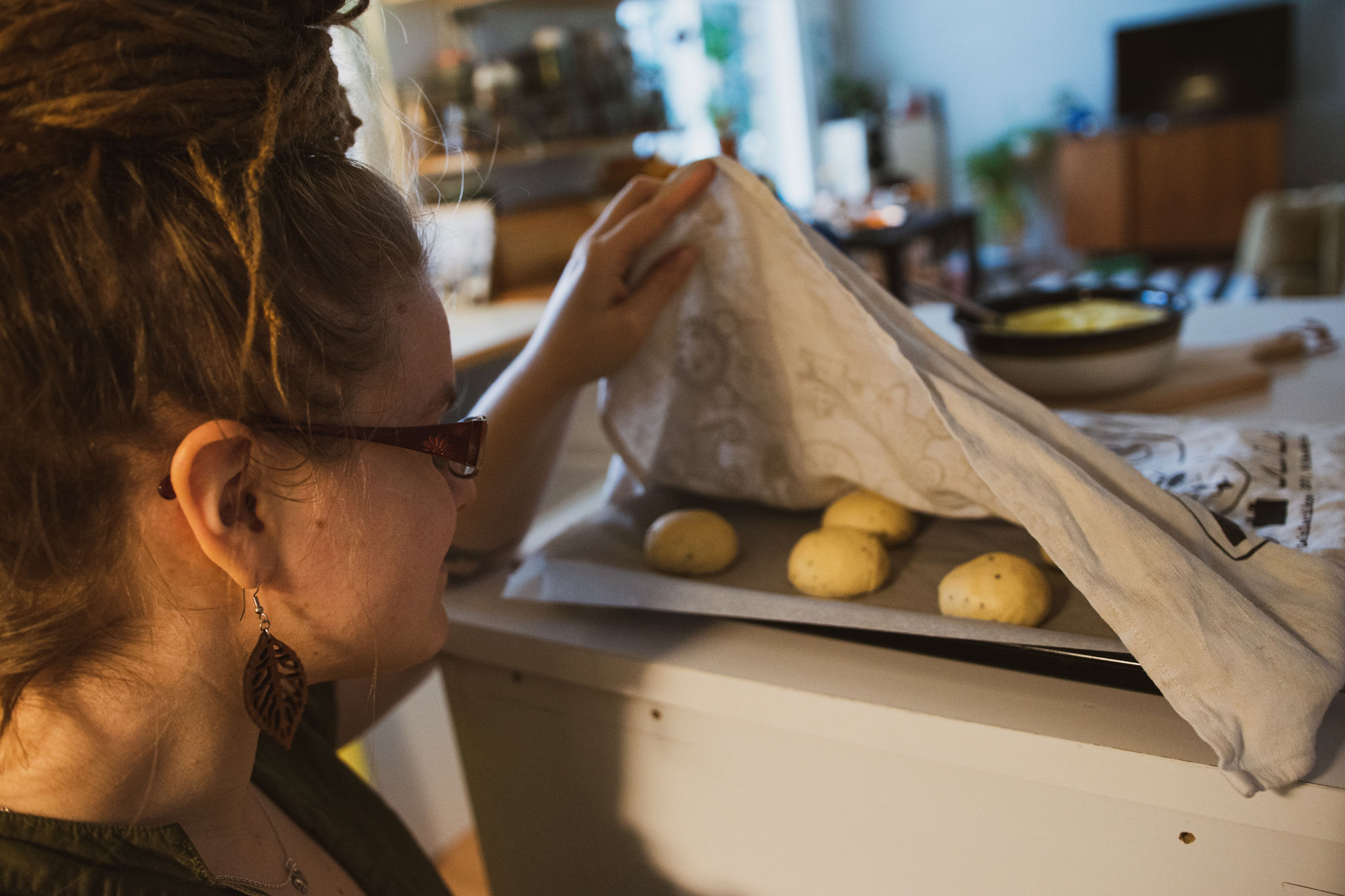 After rolling the buns, leaven them well under the towel.
Break the egg and spread some of it on top of the buns with a brush.
Press a piece of butter in the middle of each bun. Sprinkle also some white sugar on top of the butter.
Bake the buns at 225°C for about 12 minutes. (Make coffee while the buns are in the oven)
Note! Some like less baked, some more baked buns. I think less baked buns are more delicious so if you wanna do that don't let the buns be baked too brown.
As I said the buns are best fresh so then just sit down and enjoy!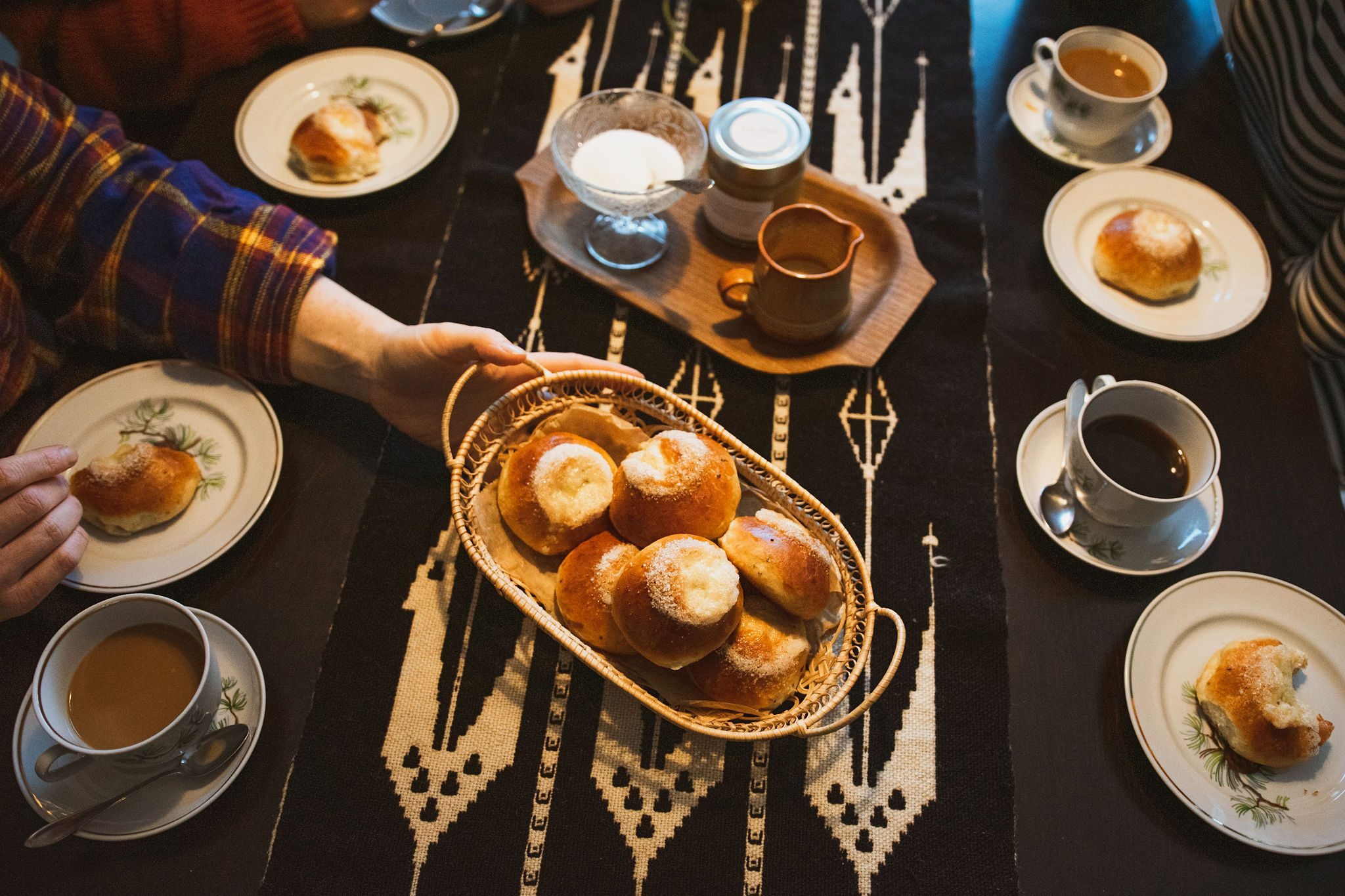 February version of Paula's bun – Shrovetide bun, "Laskiaispulla"
February is the winter month when we Finns celebrate Shrovetide, "Laskiainen".
If you wanna read more about the history and traditions of Finnish Shrovetide, This Is Finland has written a great article about it "Shrovetide starts a slippery slide towards spring in Finland":
"These days, Finns generally observe two days of the Shrovetide festival: Shrove Sunday and Shrove Tuesday. Shrove Sunday is often a family day full of sledding, ice-skating, cross-country, and downhill skiing. On Shrove Tuesday, people flock to the nearest hill after work or school. Sometimes, schools organise a special fun day for pupils in the lower grades."
The delicacy of Shrovetide is the Shrovetide bun. There are two camps passionate about the filling "laskiaispulla"; One thinks marzipan (almond paste) is the one and only right filling for the bun, whereas the other camp sees that strawberry jam is better.
Me, Paula, Stiina and Marianne belong to this other camp (which I think is the bigger camp in Finland.)
So, you make Shrovetide buns as follows:
Halve the buns and hollow the bottom part in the middle a bit (enjoy the leftovers by dipping them into the whipped cream)
Put some strawberry jam /marzipan to the hole and whipped cream on top.
Place the upper part of the bun on top.
There are also different ways among Finns to EAT the Shrovetide bun but I'm not gonna go into that here. You can try for yourself what you find the best way!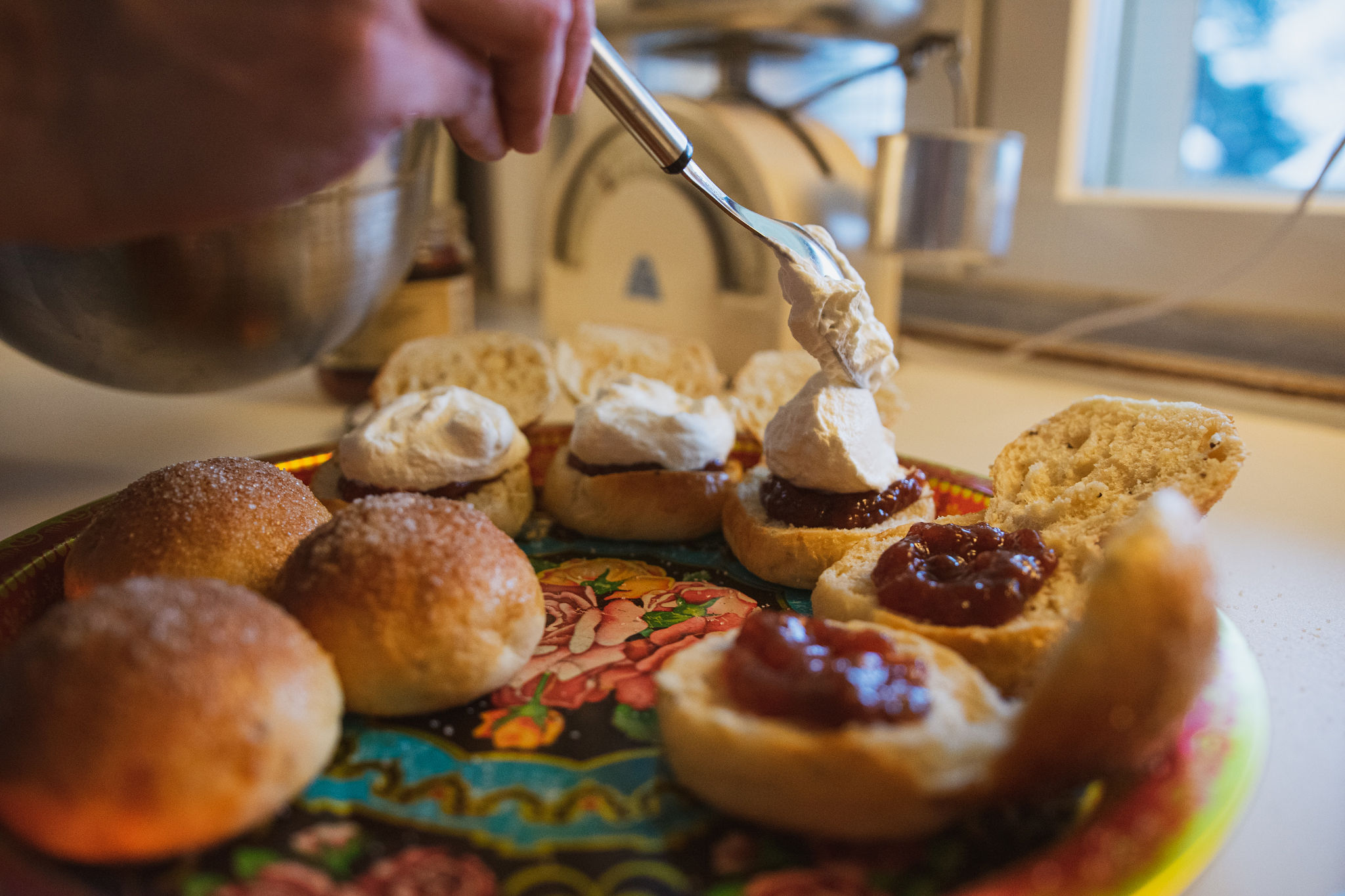 And like all food, also Shrovetide buns taste the best when eaten after spending some time outdoors – or having outdoor picnic. Kippis! 🙂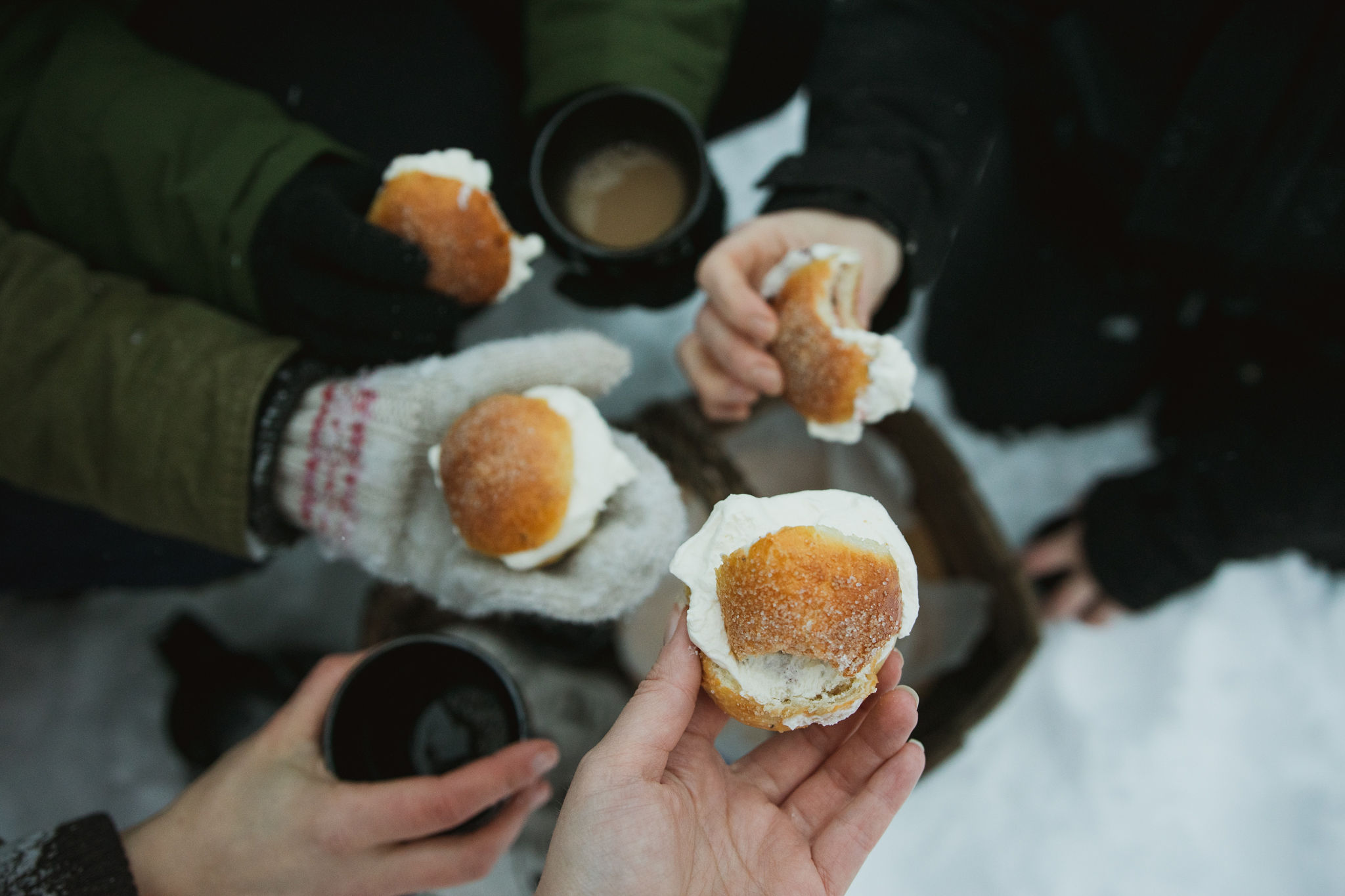 I hope you enjoyed this recipe. Feel free to share it with your friends who you think might be interested in making Paula's buns.
If you wanna make more Finnish Paula's recipes, here are two other ones:
With love from Saimaa,
Mari