Creamy salmon soup made by my mother is almost always served at our family parties. Many Finnish families have their own versions of salmon soup for both celebration and everyday life. Here's the traditional salmon soup recipe a la our friend Paula. We were excited to hear her secret for a more festive salmon soup as well – and especially about the possibility to share it here with you!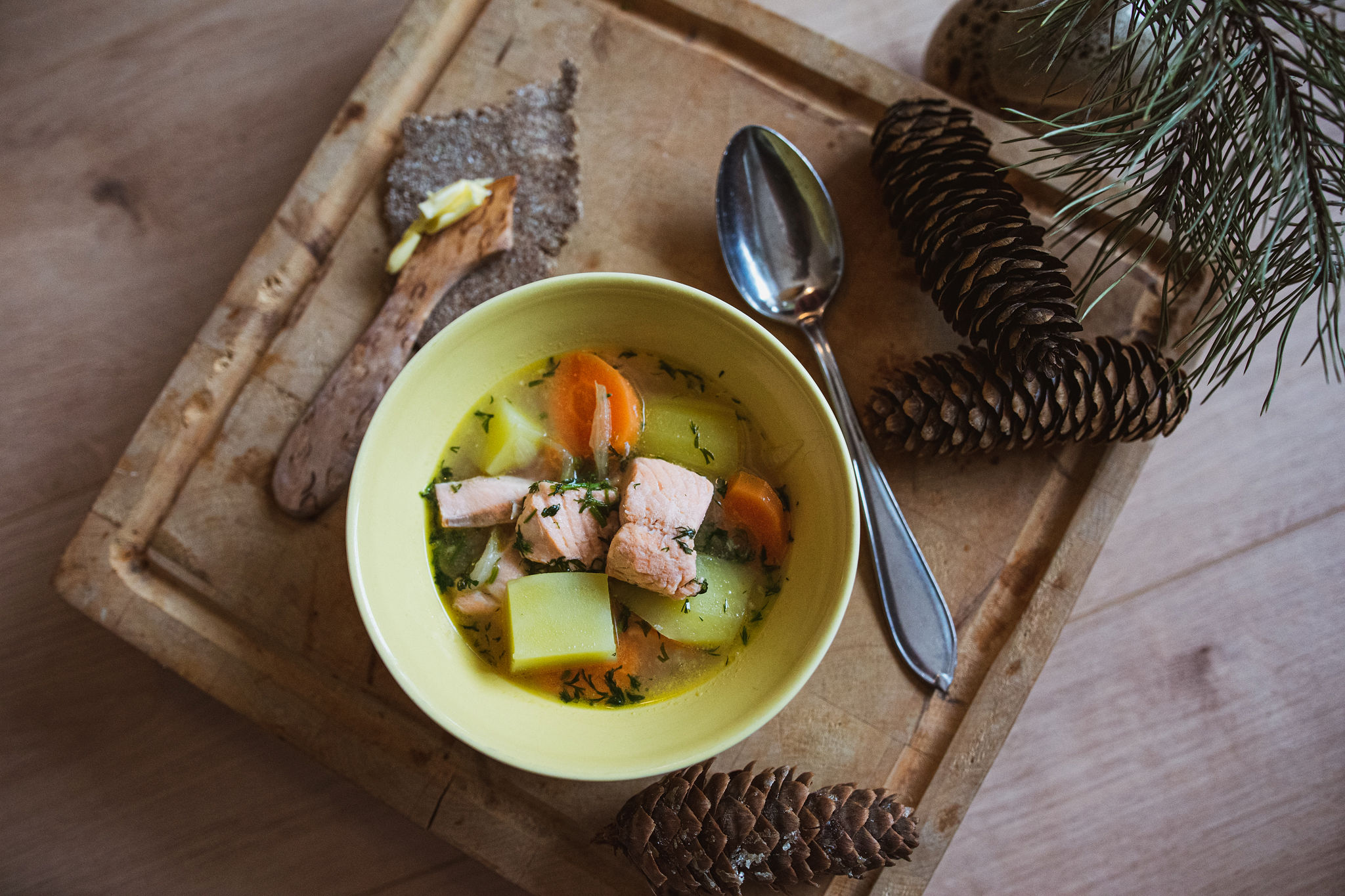 Like usually in our recipes, also here the ingredients are simple.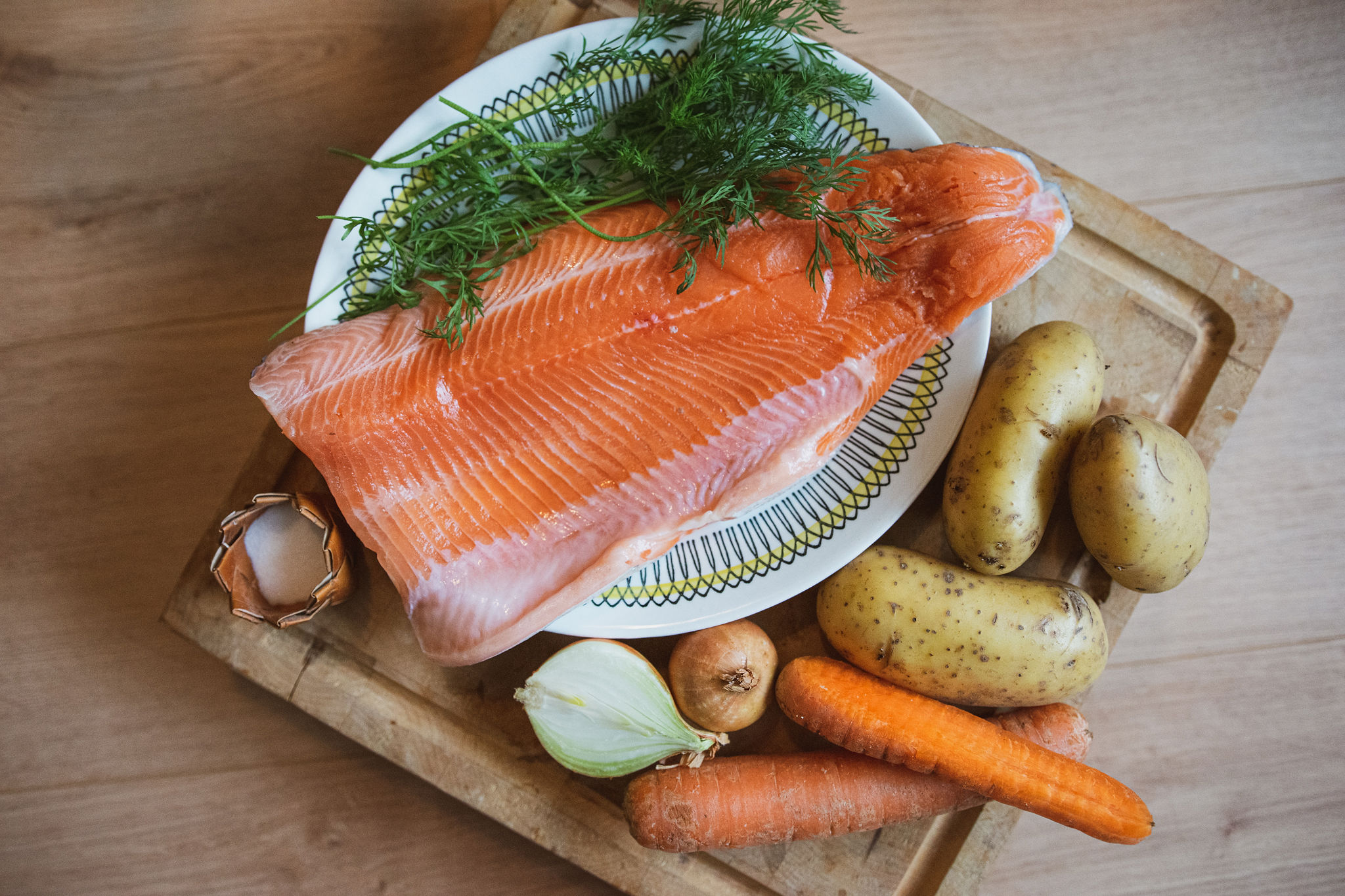 There is a Finnish saying: "too many cooks spoil the soup". In this case, it meant that we forgot the fish broth from the picture above. But here it is too – shown by Paul herself!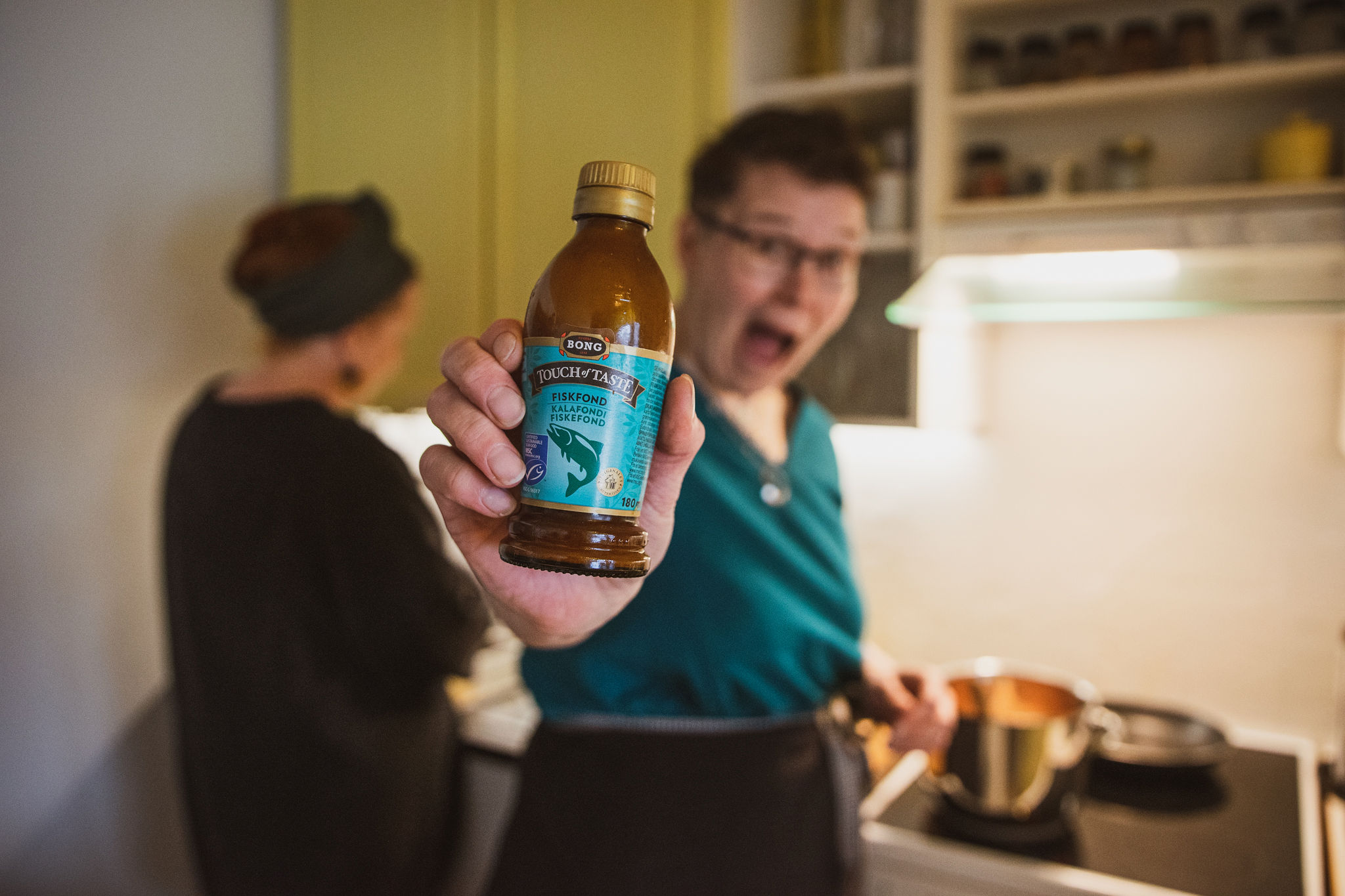 Traditional salmon soup recipe a la Paula
(for four persons)
500 g of potatoes
1 onion
2 carrots
450 g of salmon
1 fish broth cube or equivalent fondue
Salt
Dill
The simple steps to do this salmon soup:

Sauté the sliced onion in a saucepan.
Peel and dice the potatoes and carrots.
Add the chopped ingredients to the saucepan and fry for a while.
Add water until veggies are covered.
Boil almost cooked.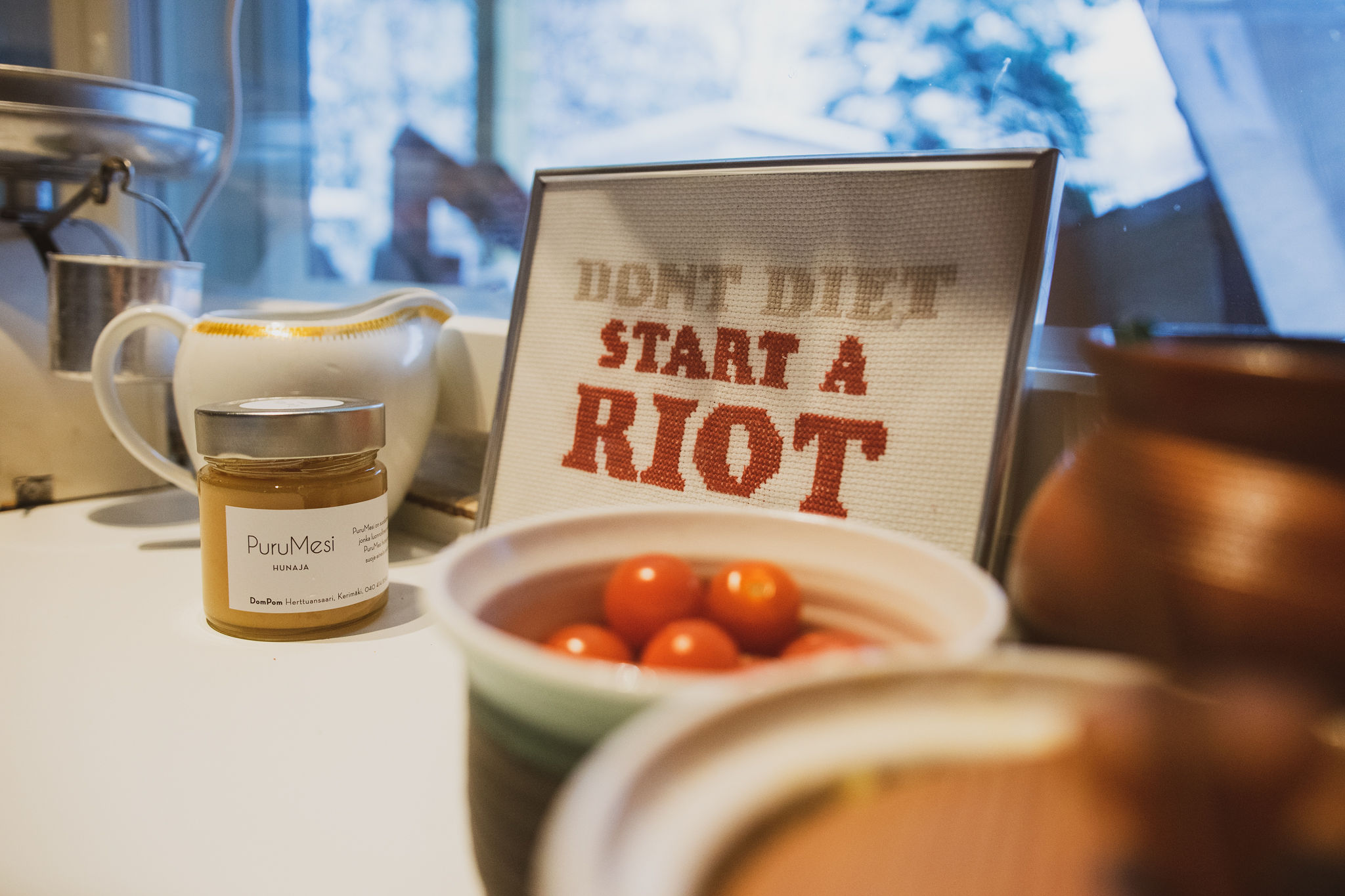 Add sliced salmon and fish cube/fondue.
Bring to a boil and add plenty of fresh dills.
Salt the soup if needed.
Hyvää ruokahalua! Bon appetit!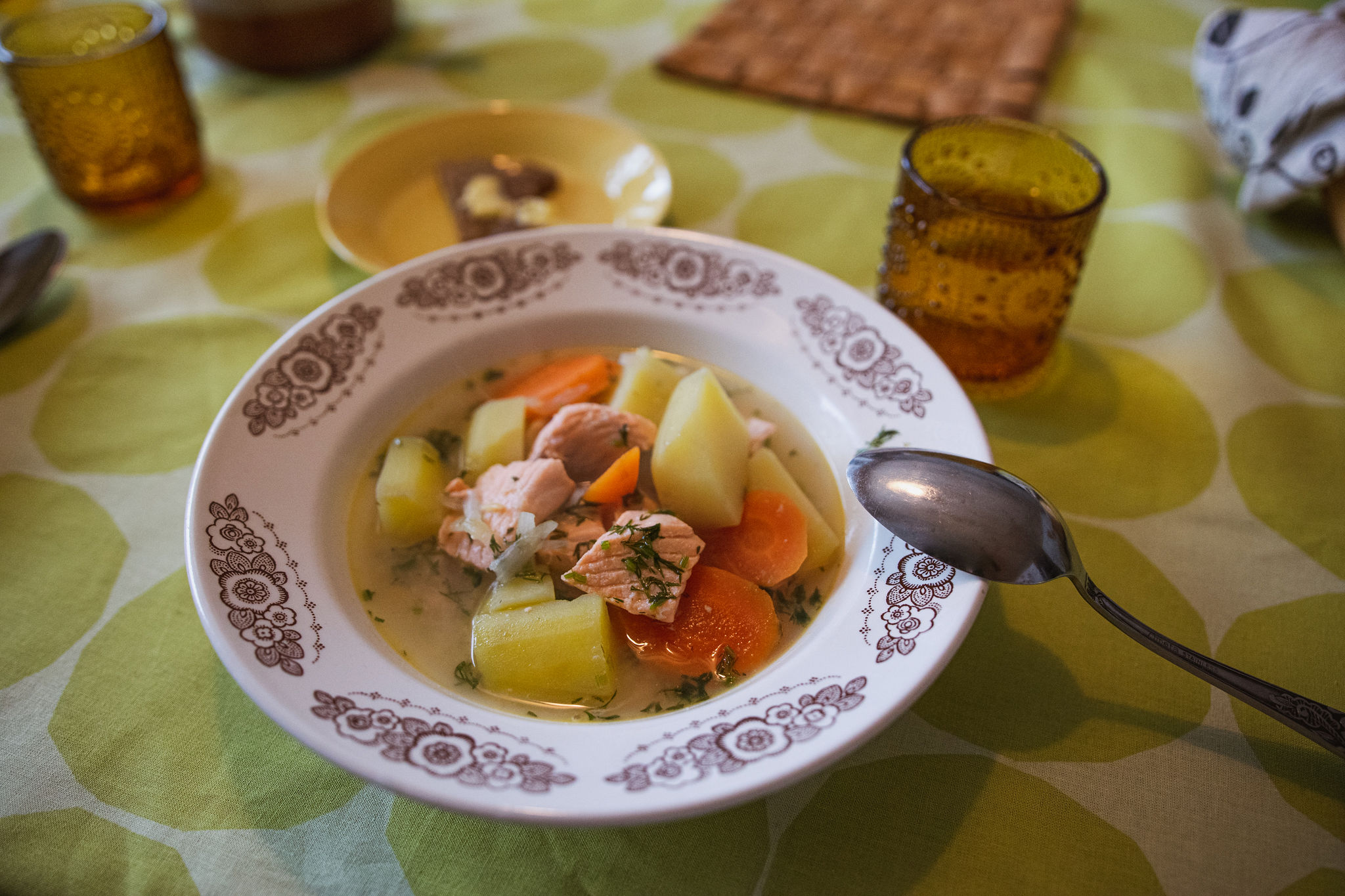 Here's also Paula's tip how to get a touch of luxury to your fish soup:
Use some white wine and fennel to upgrade the soup. My tip is also to add some cream and rye croutons.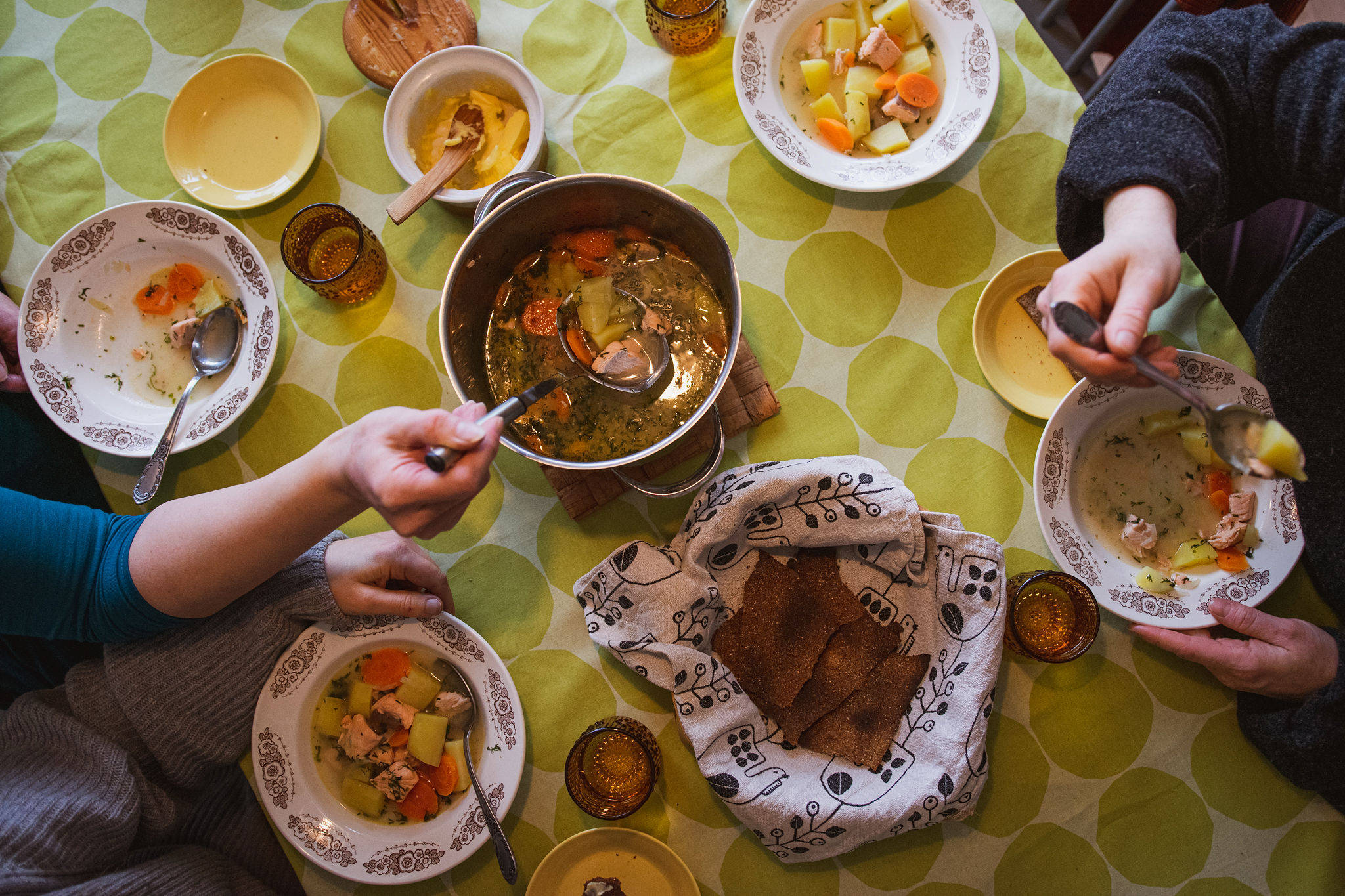 Rye bread or cracker goes well with the side of the soup. Click to read Paula's rye cracker recipe!
To watch this 360° video, tap on this link https://youtu.be/p-XjtAhD4Gs in your Youtube app. In Youtube app you can watch the video also with a virtual reality headset. Remember to turn on HD to get better quality!
Many thanks to Paula for sharing this recipe with us!
With love from Saimaa,
Stiina & Mari