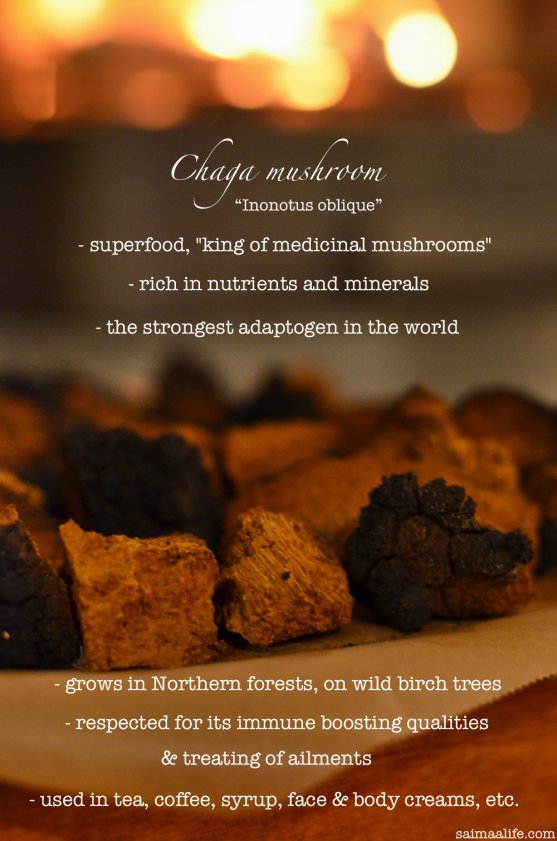 We have chaga growing on the old birches next to our home.
And my husband is drying it by the fireplace and making tea of it.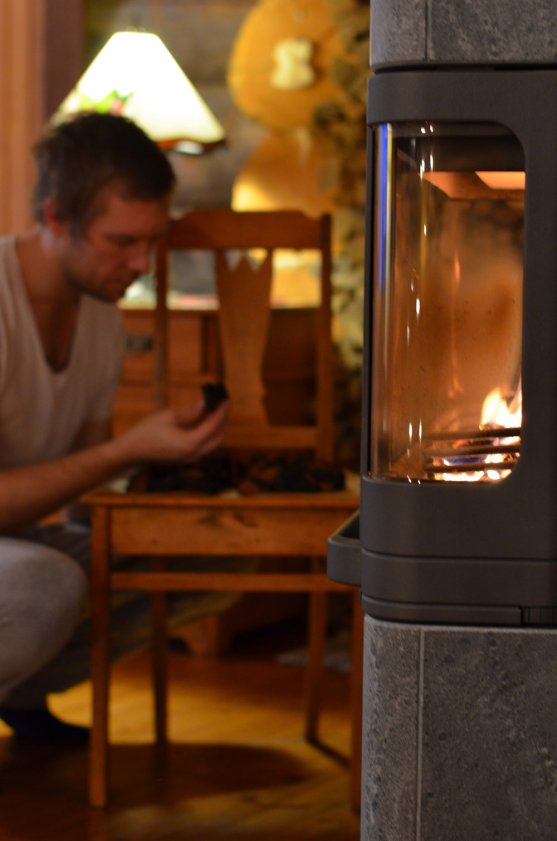 What a luxurious combination!
I´m such a lucky girl 🙂
Grateful for both.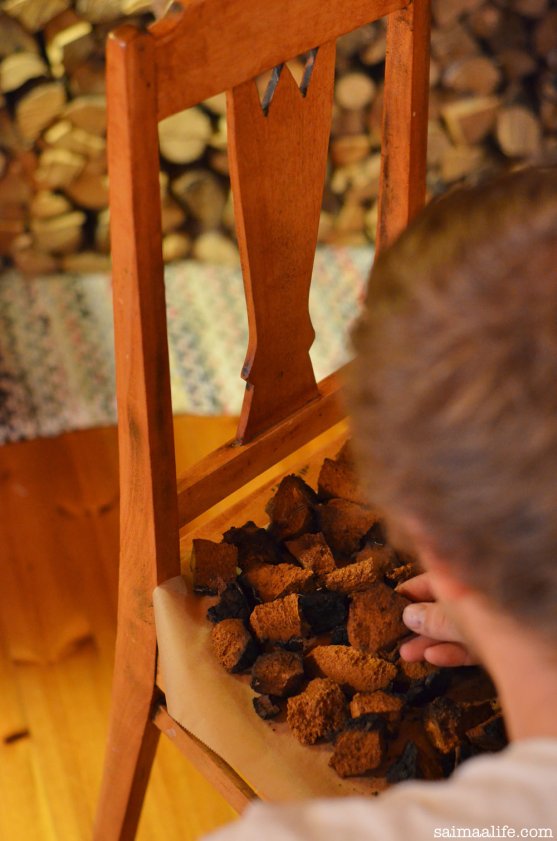 If you want to read more about this super-healthy mushroom, here are facts and health benefits of chaga.
Your cup of tea? Here you'll find some Chaga tea or Chaga tea chunks.
I think THIS is a superfood worth to know more about!