365 Ways To Wellbeing – 5th Way
My friends and family know just how much I love ice-cream. I love ice cream so much that instead of a wedding cake we had ice cream served at our wedding. I think the more cream there is in ice cream, the better it is! Low-fat ice cream? No thanks for me. I prefer real food, also when it comes to ice cream. And I refuse to have a bad conscience because of my passion for creamy ice cream!
This time I combined ice cream with the Christmas left-overs; Christmas gingerbread cookies, mashed mango and fruits. Not a bad combination!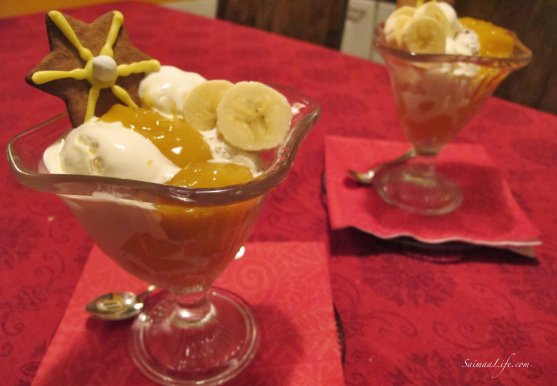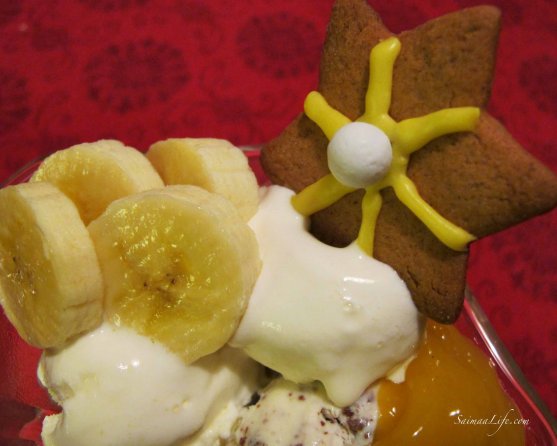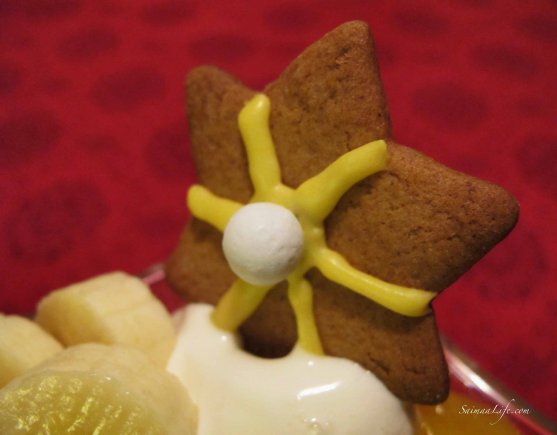 Read more about my "Wellbeing Challenge 2013 – 365 ways to wellbeing".