Drink water
Stomach flu. Yak!
Yesterday we were outside, this day in bed. Luckily it was only me and my husband and not the girls.
Stomach flu and breastfeeding. Not a nice combination. A combination that makes you really, really thirsty. And when nothing stays in…well, it´s a feeling that I don´t wish for anyone.
After vomiting half a day I dared to drink one glass of water. The first one came out but because I was SO thirsty I tried again soon. The second came out too but the third one stayed in! And o´boy it tasted good!
So drinking water – that made me happy this day!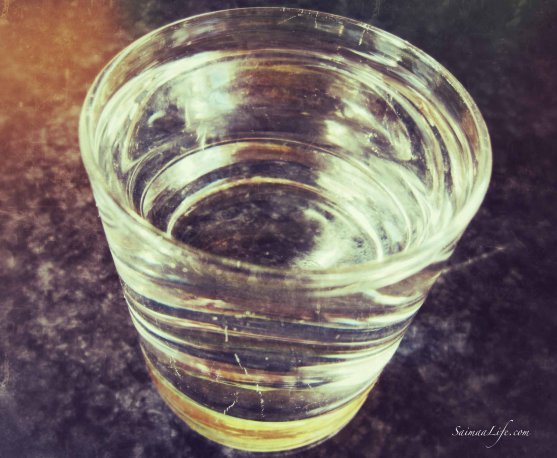 Read more about my "Wellbeing Challenge 2013 – 365 ways to wellbeing".