365 Ways To Wellbeing – 60th Way
Some time ago I read an interview where a mother of 5 children said that a good thing about being sick is that their family spends relaxing time together by lying in bed without doing anything special, just resting and chatting.
I agree with that mother. This day the worst fever was already over with Unna and Henri. There was only some bad coughing left. We spend the whole morning in a bed; me and my husband were watching a movie, Unna was drawing and Liilia was sleeping.
I was spending a slow morning with my family without any hurry or stress. That was the best thing this day! I was happy that the disease didn`t turned out to be that bad and long as we were afraid of.
(Btw, look at me and my husband in that picture. Ignore that I look terrible but look how similar we look. OMG! We look like a bother and his sister!! They say that a married couple starts to resemble each other over the years. I believe that but I didn`t realize that is starts to happen this soon…!!)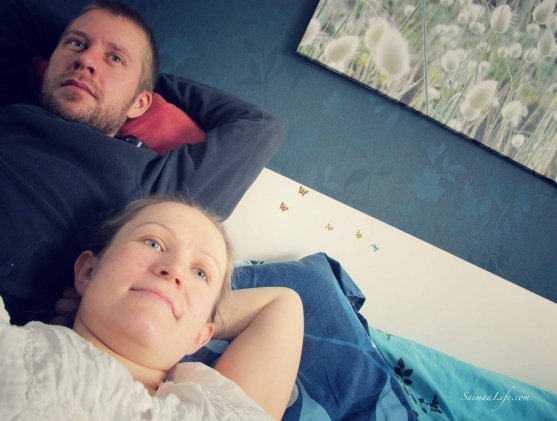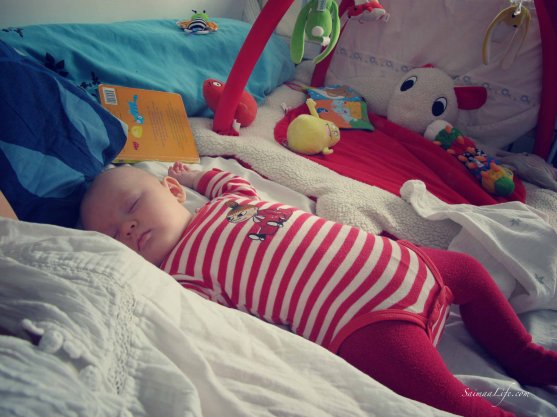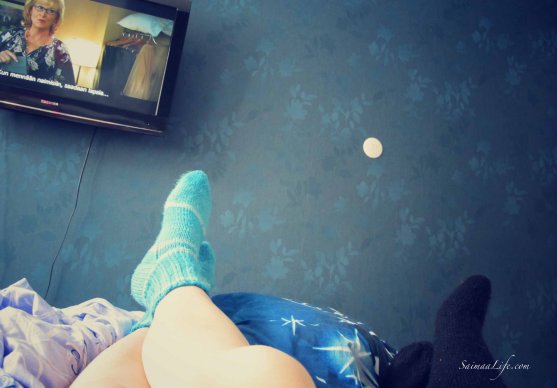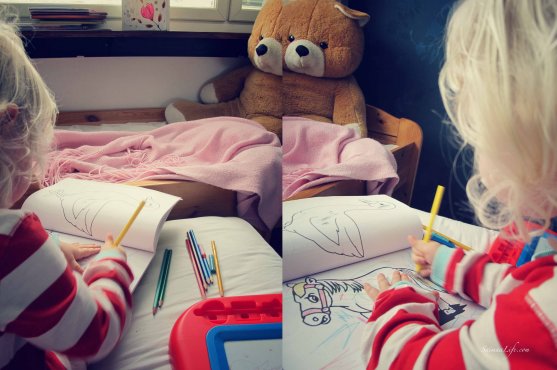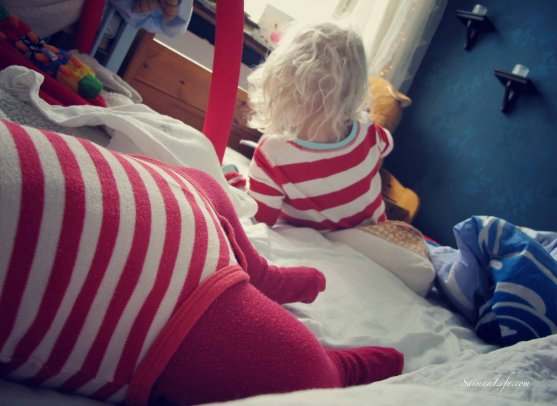 Read more about my "Wellbeing Challenge 2013 – 365 ways to wellbeing".