365 Ways To Wellbeing – 57th Way
Last January after my pregnancy I got back to my ashtanga yoga practice. I told you how I wriggled on my yoga mat when I had luxurious 26 minutes alone during girls` afternoon nap.
Did I started my regular yoga practice again from that day on? Not a chance! Before my pregnancy I did my yoga practice 4 times per week. And I did it alone. Now my goal is to do it once a week in a way that I wouldn't be interrupted during it.
And that is what I'm actually able to do now! That's a good start. It's possible when Unna is fine to play alone and I have fed Liilia so that it's ok for her to watch me doing my practice. Liilia watches me so carefully that I think she is going to be a yoga practitioner some day too!
Althought I`ve been able to go throught my yoga practice with the girls I admit that I miss some peace to concentrate. A good concentration is quite essential in yoga… I`ve also noticed that because of my long break I`m not sure that I remember my asanas thoroughly.
That`s why I went to a yoga class. So that I was really able to concentrate on myself and my practice. And so that I would be able to remove my uncertainty.
The feeling I got afterwards was almost heavenly! It was so good that I did the rest of the housework for that day almost dancing!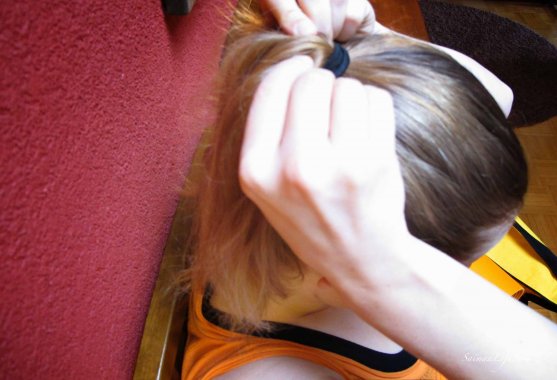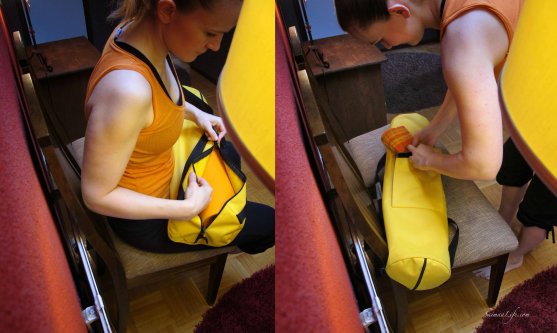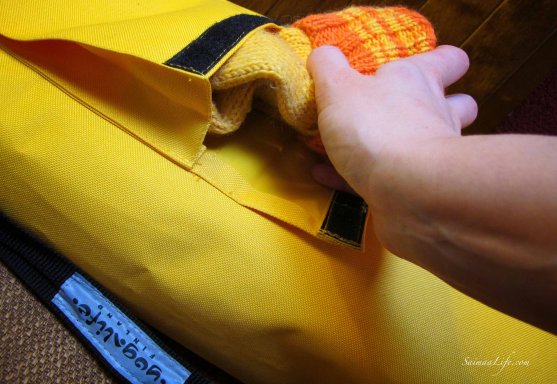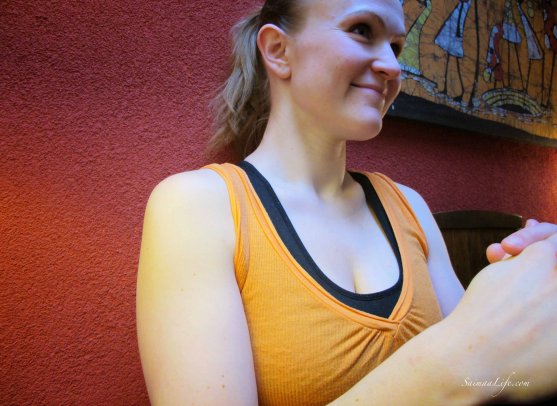 Read more about my "Wellbeing Challenge 2013 – 365 ways to wellbeing".