365 Ways To Wellbeing – 294th Way
I wrote into the description of my Wellbeing Challenge 2013 that "…I have to earn some money for our family after my maternity leave ends in August." Yes, my maternity leave has ended. That change has meant a BIG decrease in our family´s income.
Usually the end of maternity leave means that many Finnish mothers go back to full-time work or start to work part-time. My part-time job outside home was also our plan. It was, until we actually came to this phase of our family life.
We´ve noticed that the happier we are, the simplier we can keep our life. Instead of looking for a part-time-job we decided that I stay home and we start to think about more ways to survive with less money. And those days (=Liilia´s naptime) when Unna is in part-time daycare I use as efficiently as possible working for my plans. My goal is that they start to bring money to our family some day.
This day was an ordinary Monday in our family. My husband was at work and I were at home with the girls. I had just worked a while when Liilia was sleeping. After that I started to bake carrot bread rolls. I saw how happy Liilia was playing at my feet. I saw also how happy Unna was after her nap when she noticed that I had made spinach pancakes. All that made me realize that this decision was the best for our family. That the most important place for me right now is to be in this kitchen and cook for our family and take care of our girls. This is the solution that works best for our family right now 🙂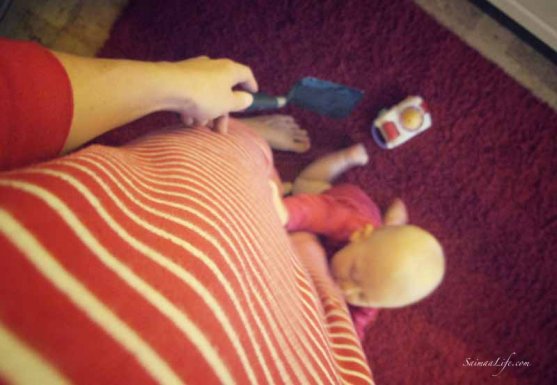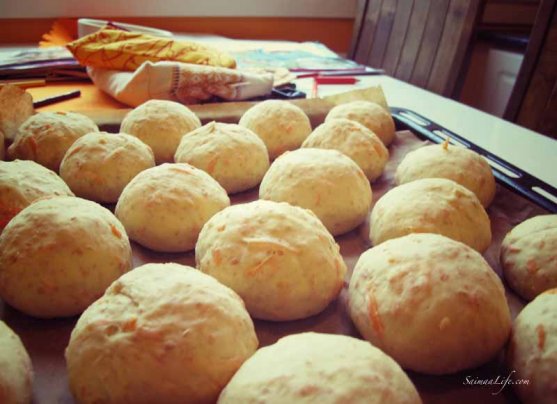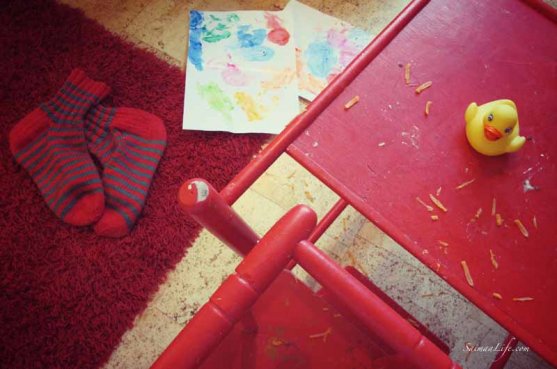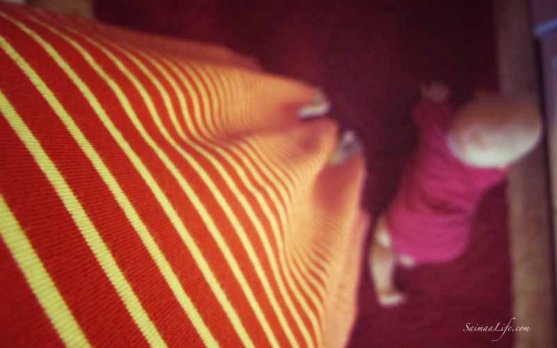 Read more about my "Wellbeing Challenge 2013 – 365 Ways To Wellbeing".