365 Ways To Wellbeing – 201st Way
When we're feeling down we usually turn our gaze inwards. It becomes difficult to think about others or see anything else than ourself. Our sence of proportion disappears and selfishness increases. It's the time for a reminder. Forces of nature are such reminders. They make us feel small and show us that there's bigger things in life than ourselves. I think that's the feeling we all need in the Western world where we often concentrate just on our ego.
When I watched thunder raising this day I realized how small I am. And while listening the roaring and getting blinded by lightings I saw how small my problems actually are. I became small. Then I got a strong feeling that I want to turn my gaze out of myself more in the future. To be more unselfish and compassionate, available for others even though I would be having a hard time.
Realizing my smallness – that made me feel good this day.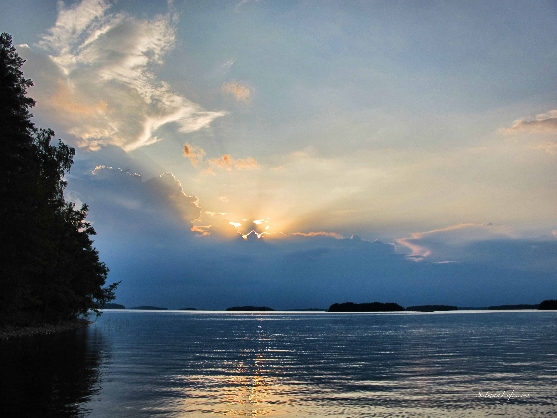 Read more about my "Wellbeing Challenge 2013 – 365 ways to wellbeing".