365 Ways To Wellbeing – 73rd Way
Challenging pregnancy and first months with the baby are the reason why I haven't seen many of my friends for ages! Or at least it feels like that.
Minttu is one of them. I`ve met her over a year ago. This day it was easy to say what made me feel good. It was definitely Minttu`s visit! It was so relaxing to sit on our couch and chat about this and that and pick up where we left off over a year ago.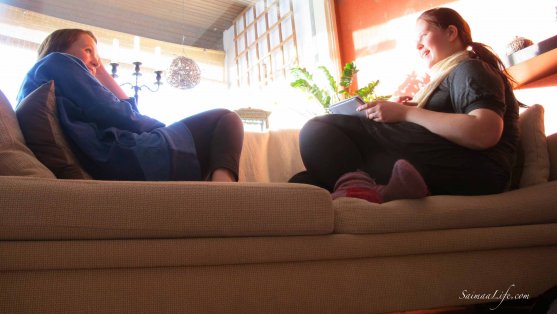 Read more about my "Wellbeing Challenge 2013 – 365 ways to wellbeing".