365 Ways To Wellbeing – 154th Way
Spring cleaning, sowing vegetable garden, renovating our bigger boat… Those are some extra things that we´ll do during the following weeks besides normal things. In other words, busy weeks ahead.
When we were in Helsinki my husband made preparations for our busy weeks. He cooked different kinds of homemade food and froze them as ready-to-eat portions. Can you imagine how happy and grateful I was for that?! He is so GREAT!
Besides macaroni-minced meat casserole, meatballs, red wine sauce, tuna fish pasta and pineapple-chicken cream sauce he had even cooked potatoes, carrots and zucchini for Liilia, mashed them up and froze them as ready-to-eat cubes for our baby. (Btw I think this is the easiest way to make healthy homemade baby food)
This Monday when my husband was at work I didn´t need to make any food for me and the girls. I just chose what I wanted to eat from the freezer and heated it up. Healthy homemade fast food 🙂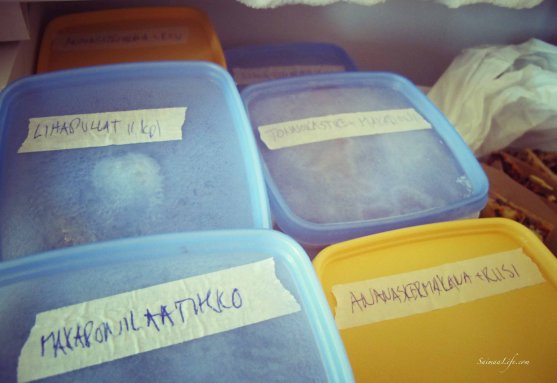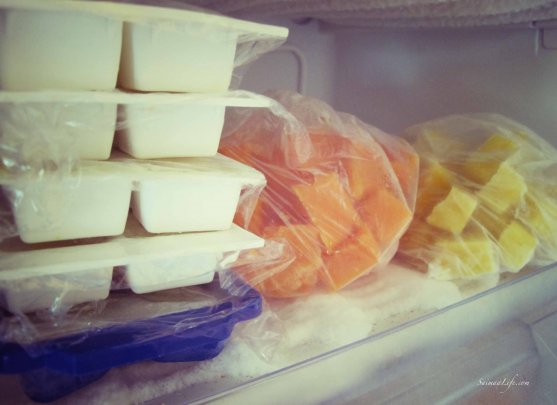 Read more about my "Wellbeing Challenge 2013 – 365 ways to wellbeing".