Reward yourself
Couple of weeks ago I pinned this to one of my Pinterest boards. It says "Stop rewarding yourself with food. You´re not a dog."
I agree but I also agree that there's no rule without exception. 😉
This evening me and my husband rewarded us in heavy way. We felt we deserve to have something nice because we had survived yet another week with my husband's ankle issue.
Surprise surprise, we rewarded us with delicious food – with Ben & Jerry´s Cookie Dough ice cream.
Oh boy that ice cream tasted good!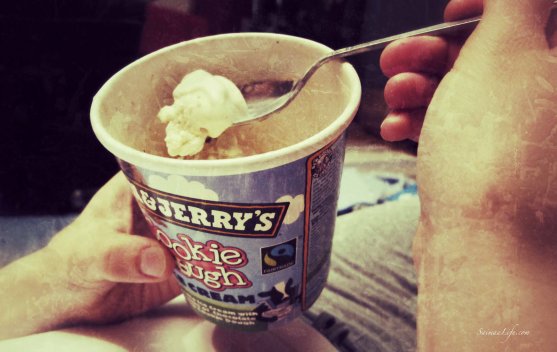 Read more about my "Wellbeing Challenge 2013 – 365 ways to wellbeing".