Be happy about the rain
Soaking wet running shoes, grey sky, dirty snow and rain. That`s what this day was made of. No possibility to take nice photos either as you can see.
Our boat is at my parents´farm. This Saturday my husband´s plan was to check how it had "survived" the winter. I was planning to help my parents again at the cowhouse while the girls were able to play with their grandparents.
Because my time for exercise is very limited I´ve developed a habit to run or walk the last few kilometres on the way to grandparents. (All parents of small children! That´s a GREAT way to "steel" a little bit of time for yourself and your exercise!)
This time I walked last 3 kilometres. Gravel road was really soft and wet because of melting snow. And it was raining A-L-L T-H-E T-I-M-E.
Was I depressed about the rain and my soaking wet running shoes? No. Quite the opposite actually! I was happy that it was raining so much. The more it rains, the quicker all the snow is gone and the real spring is here!
Lots of rain – that's what I wish for the following weeks!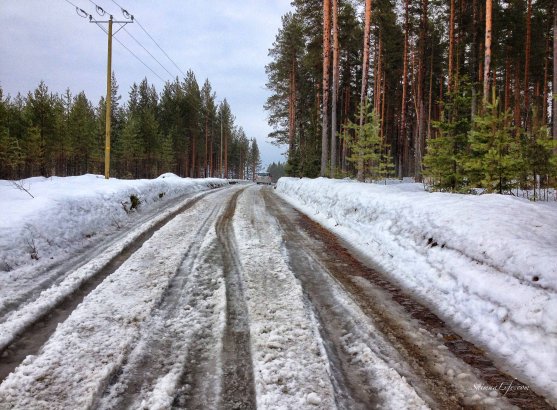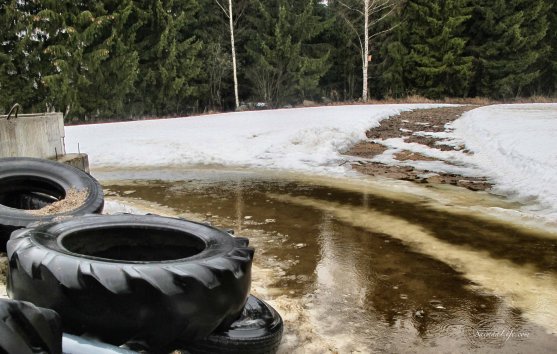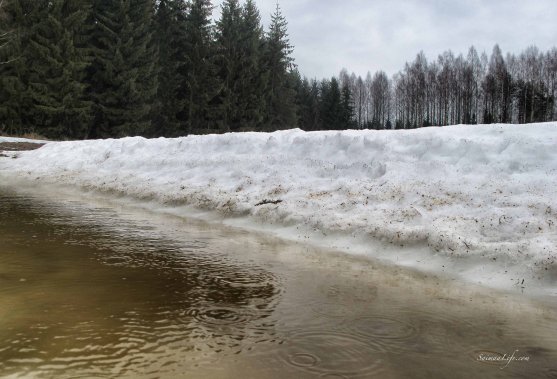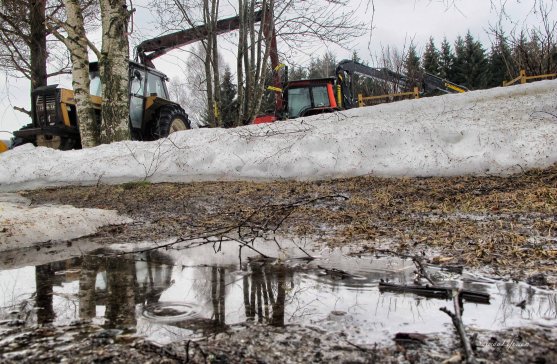 Read more about my "Wellbeing Challenge 2013 – 365 ways to wellbeing".