Snuggle up in bed
This day me and Liilia spend some time just between the two of us at my friends´ home. We had spent the morning in the Helsinki city center so I decided that it would be best for Liilia (and me) just rest the rest of the day.
If I had been at home I had started doing housework already. But here I didn´t have a chance to do that. Luckily! So I decided just to snuggle up in bed with Liilia and spend some relaxing time with my little baby. Without hurries or worries.
These kinds of moments make magic for your wellbeing! I highly recommend it!
Finally I have to warn you. You`re going to see this Polarn O. Pyret´s women`s nightdress in many, MANY pictures in the future! Many of Polarn O. Pyret´s clothes are made of organic cotton. I had planned to buy only this body and these trousers for Liilia. Then I saw this nightdress… I remembered how I had this kind of a long nightdress when I was a little girl. I wanted to try how that would feel now. It felt so soft and warm!
Organic cotton – I love you so!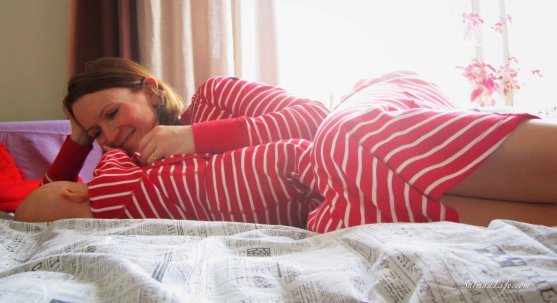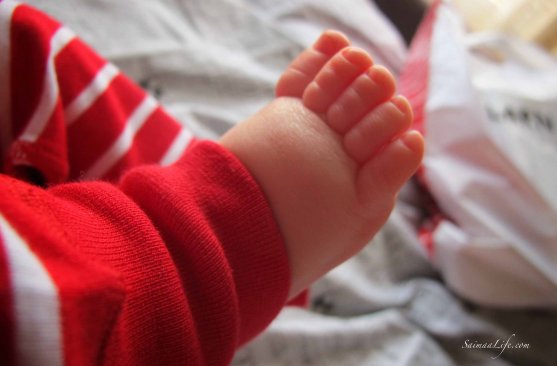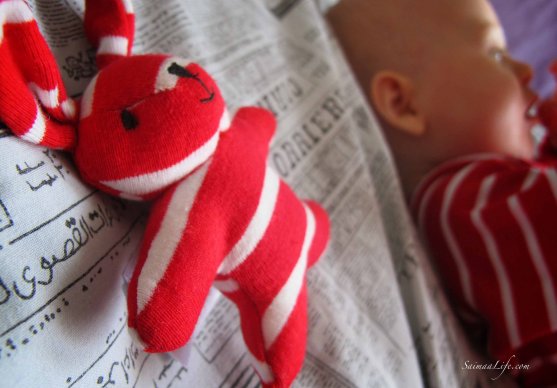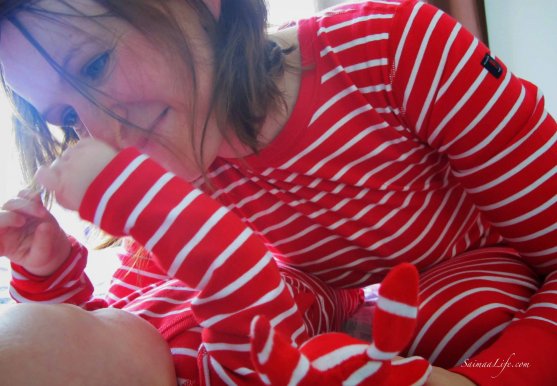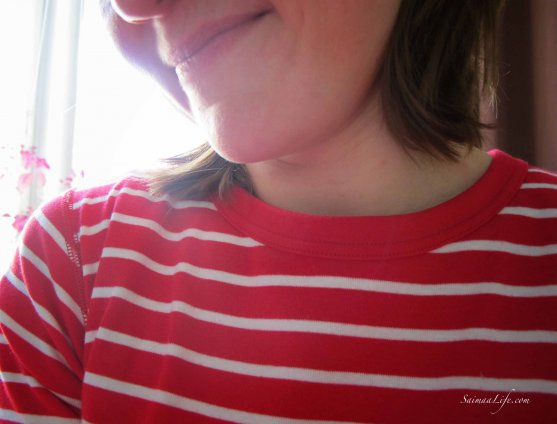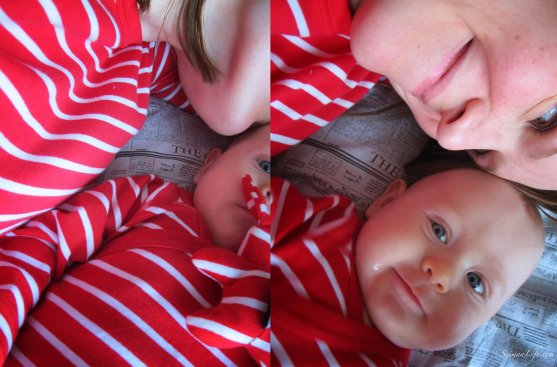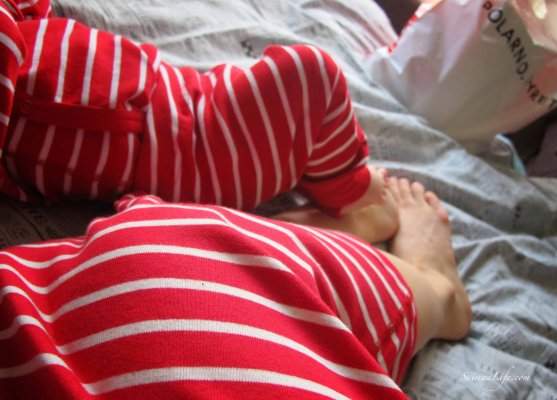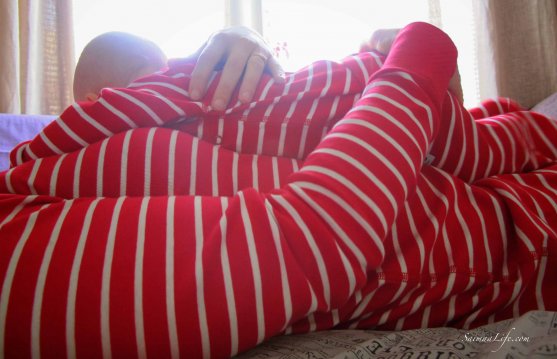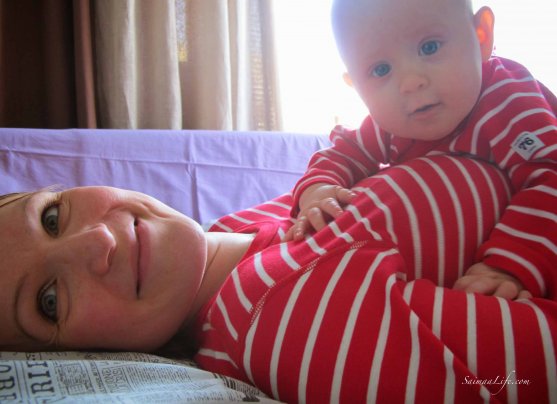 Read more about my "Wellbeing Challenge 2013 – 365 ways to wellbeing".