Use netti pot for stuffy nose
Cough + stuffy nose = heavy head. Not a nice feeling.
Nasal sprays have usually been my friends while having a flu. Lately I've heard many of my friends saying that netti pots would be a great option. I read about it and found out that the netti pot method has been used for thousands of years all over the world. I also learned that using nasal sprays too much can damage your mucous membrane. And it is advisable not to use them while breastfeeding. So there are many good reasons to try out netti pot.
Now that I have stuffy nose I decided to get a netti pot for myself. And what do I think about it?
It´s great! It really works! In the beginning it needs a little bit of practicing. But after you learn the right technique, using it is really easy.
Netti pot – it definitely saved my day! I recommend it!
You'll find instructions how to use it here.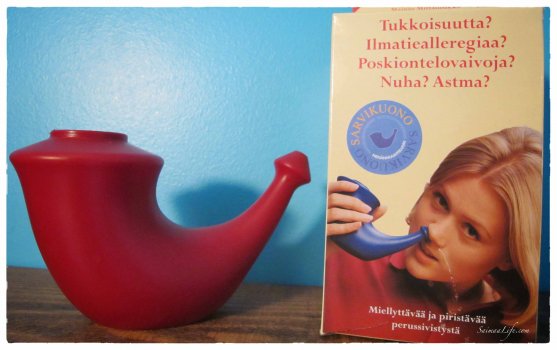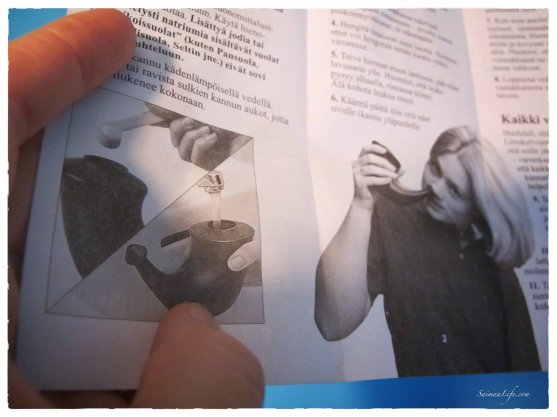 Read more about my "Wellbeing Challenge 2013 – 365 ways to wellbeing".