I told you earlier about my new green hat. I also told you that hats are my weakness. That`s true, I have quite many hats – more than one woman would need to have. There was a time when I felt bad conscience about that. It was at that time when I started to think about my consumption more. However I`m not feeling bad conscience about my hat collection anymore. Every woman (and man) has her (his) own weaknesses. It`s ok if the big guidelines in consumption are ok. What comes to fashion one of my big shopping guideline is versatility.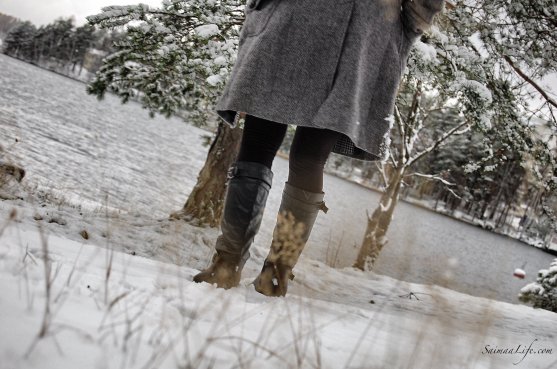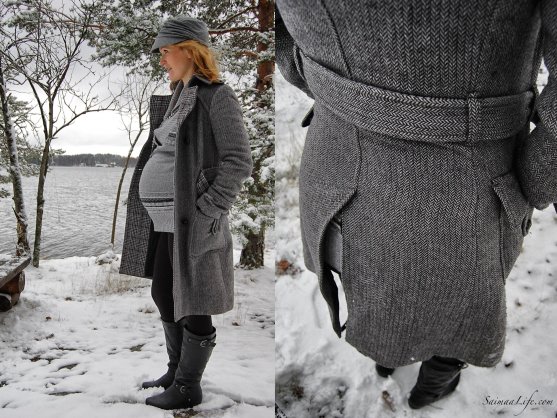 A basic wardrobe is responsible consumption
Couple of weeks ago I bought a new pair of winter boots. I bought them because I had used the old ones up. My choice as new winter boots were these black, almost flat-bottomed ones.
I like to use high heels. I like them because I like the womanly feeling that I have when I`m wearing high heels. You can say that I feel myself more beautiful in high heels. If I would be in working life 100 %, my choice for new winter boots had been boots with more heels. However I didn`t buy higher heels because I am more or less a housewife in my current life situation. High heels in my everyday life at the moment aren`t just very practical. Black, almost flat-bottomed winter boots are practical. They are versatile and one important accessory in my basic wardrobe.
I want to guide my consumption more and more to a responsible way. I feel that basic wardrobe is one step closer to responsible consumption because of its versatility. Basic wardrobe is a wardrobe that fits to different life situations. Fashion items of basic wardrobe fit also together in many different ways. Like my winter boots; they are the most practical choice for a housewife who spends 95 % of her time with her small children. They are versatile because I can use them in my everyday life but also in working meetings that I have every once in a while. Versatility of black boots is also good because black ones fits the best with my current winter jacket and also with my other winter outfits. And because they are not totally flat-bottomed, I can also have my womanly feeling (small but still) when wearing my new winter boots 😉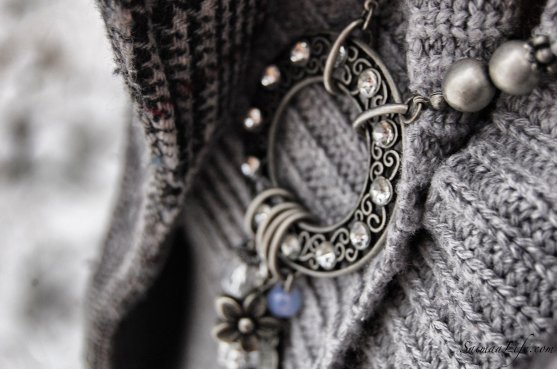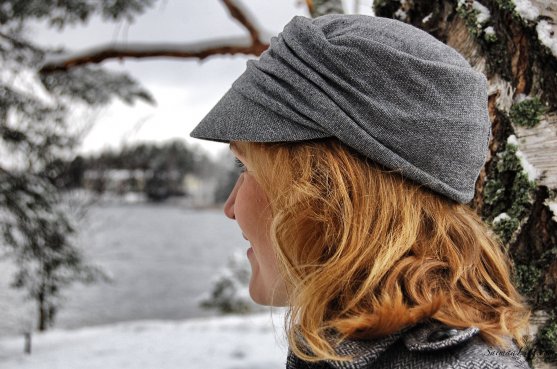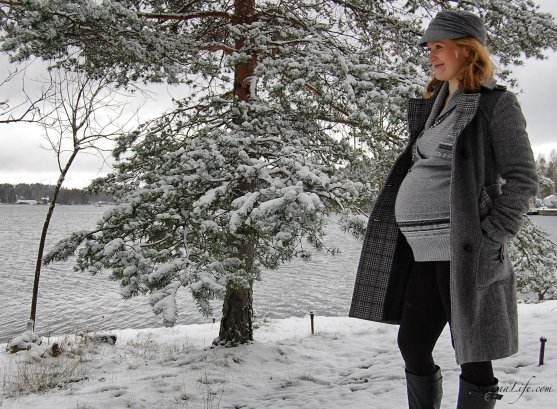 Btw, these pictures are taken by my little sister Marianne. I forgot to put her name to the pictures but promised her to write it here later on. Thanks a lot again sister!