I could say that it started with this photo. On a day in January when the owner of Hotel Punkaharju Saimi Hoyer, CEO Teemu Moisio, Marketing manager Eveliina Särkänne and I had a meeting together in the hotel's lounge.
Also, I could say that it started on Christmas holiday when I and Saimi had a long phone call together.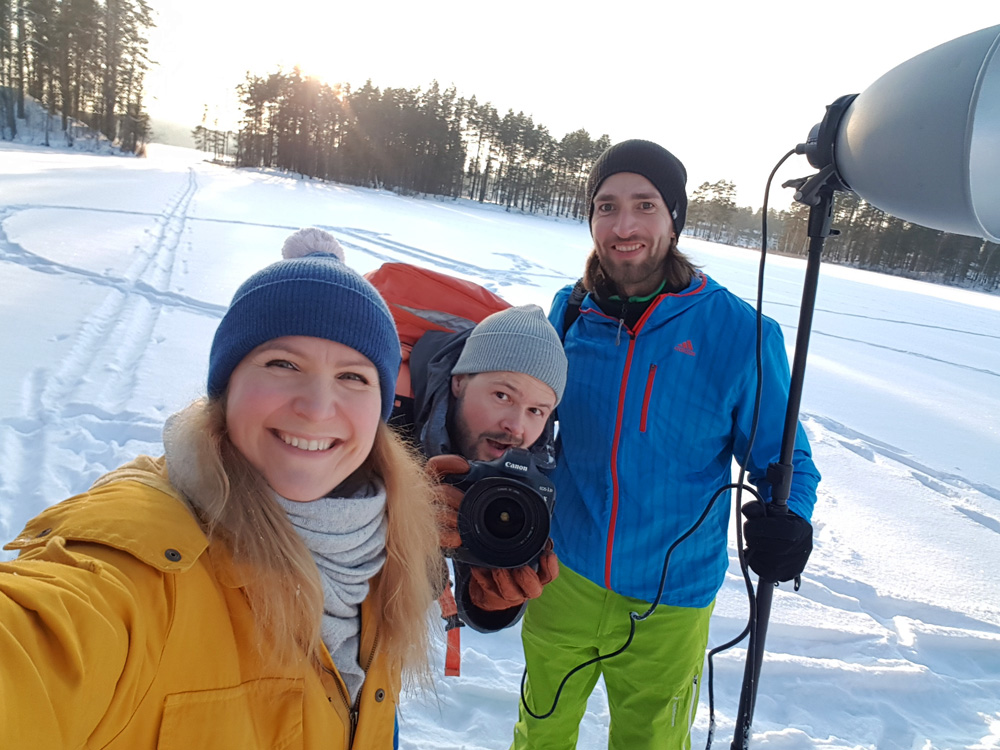 Yes, in concrete, our cooperation started around that time. Both of us even said it out loud then; "Tästä se lähtee!" (Here it starts!)
The sentence was a part of the reason why I found myself a couple of weeks ago from the lake as a model with Tero Vänttinen, the hotel's activity manager. Our plan with Tero and Teemu was to take winter marketing photos for the hotel.
(Snowshoeing is one of the many Hotel Punkaharju's nature activities. It's a great way to discover Punkaharju ridge area and enjoy Saimaa lake and forest sceneries. Read more about Hotel Punkaharju's activity services here.)
However, I would say that the roots of our cooperation go further away.
Already for long before the Christmas holiday and January, I and Saimi had tried to fix a meeting. Unfortunately, all kinds of things, like bad luck with emails in the trash, had come between.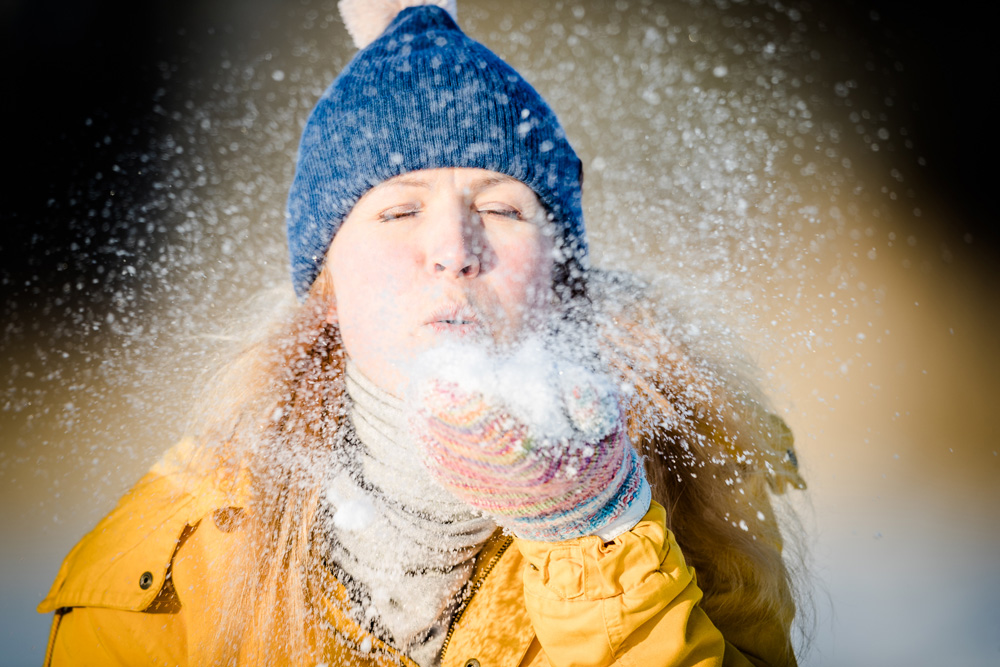 In the last phase, Saimi had said to Teemu -when he had started as CEO- that "Among the first things, contact Mari!".
Well, when Teemu had tried to contact me, exactly then I had been with my family on our first-ever family holiday abroad in Tenerife.
Now it's time to start putting words into action but I'd say that when the story of Hotel Punkaharju began, began also our cooperation -on a mental level.
I've always loved my home region Punkaharju. Saimi too has talked for years about Punkaharju and her love for the region. When I've worked for SaimaaLife 15 km from the hotel, Saimi has praised Punkaharju and opened people's eyes to the treasures of Finnish Lakeland. She has done valuable work for teaching our region to believe in its strengths and inspired people to get wellbeing from Saimaa lake nature.
Like my journey with SaimaaLife neither has Saimi's journey with the hotel been easy. But like all people, also we've got mental support from each other when we've seen that the other one has kept going on – despite the challenges.
What comes to our face-to-face meeting, I even remember sending a message to her at some point that "You do a great job, and we WILL meet!"
Well, in January we stated that there had been a purpose for all things. The time had just not been right. Now it is.
So, in the future more and more often SaimaaLife will go to Hotel Punkaharju.
This day it was time to take snowshoeing and saunayoga photos, but in the future, you may also see me in the hotel's lounge working or outdoors taking photos and videos for you. If you see me, I'd love if you come and say hello! Or if you see Saimi, feel free to ask her about the history of the hotel or the nature around – it's a pleasure to listen to her stories!
(These photos are taken at Hotel Punkaharju's cozy lakeside sauna. Beside saunayoga, you can also rent this sauna to have a relaxing sauna evening with good food and sauna drinks.)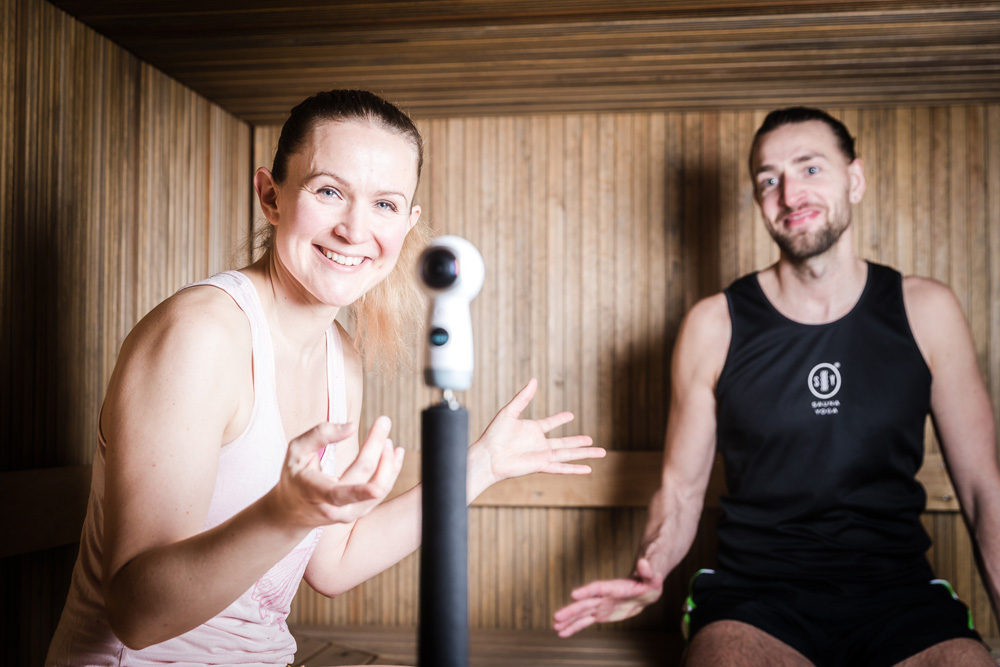 In the following 360° video, you can join me, Teemu and Tero to the lake and to the sauna to have a small piece of our shooting afternoon and enjoy great Saimaa winter weather (and also sunset with me)!
For the best experience, please watch this 360° video in Youtube app with virtual reality headset and remember to turn on HD! Tap on Youtube icon on the player below or open this link https://youtu.be/EODcLbFwpRI in your Youtube app.
Earlier, I've already published two stories about Hotel Punkaharju. Here are they:
If you want to see more Hotel Punkaharju photos, follow SaimaaLife Facebook and SaimaaLife Instagram. I publish them often when I stop by at the hotel!