At the Nordic Travel Fair in Helsinki, I realized that already for 18 years in one way or another I've been a part of the regional development work in my home region.
During the time many things have come and grown but also gone away and disappeared. Like it has most probably happened in your home region too.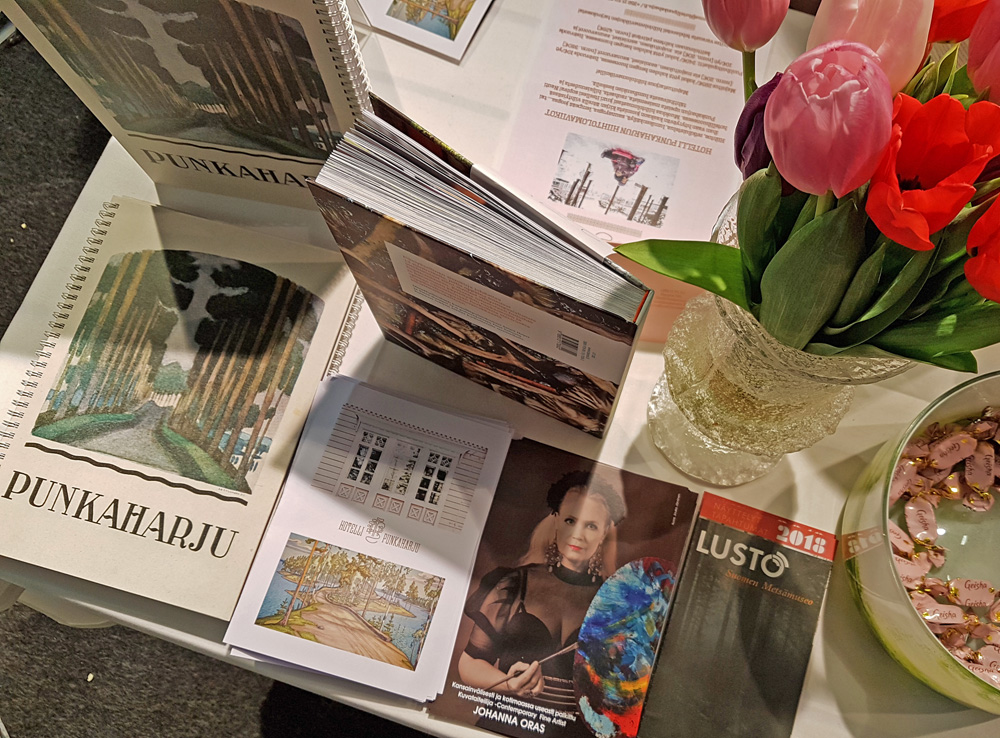 We were many companies from Saimaa in Helsinki. While showing the visitors SaimaaLife VR videos I thought how I've noticed similarities between personal and regional development.
Like people face setbacks and success in their personal life, also the same happens to regions. In both levels, things can be as hard -and are as important- to work on.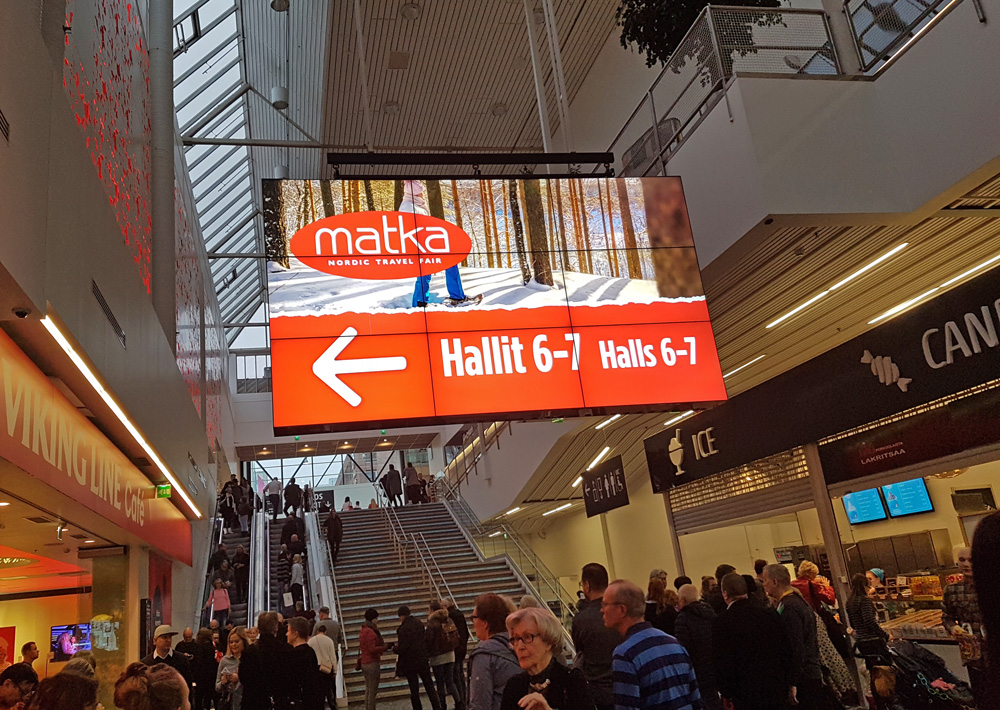 My home region lost university for example. For a small town, it was a huge thing. You could almost feel it in the air how the region got depressed about it. The reaction was natural but it's also necessary to overcome this setback so that the region -or better said we– can build the future on other things – the ones that can be even better than the university presence in our town.
Luckily, lately, we've got some sunshine too. Here's what I wrote on SaimaaLife Facebook this week:
"It makes almost speechless what an amazing publicity my home region Punkaharju has got lately. CNN chose Punkaharju to be one MUST Nature Wonder place in the world to visit and our old ridge road won the "Road of the Century" title. And now the prizes from Nordic Travel Fair!! Hotel Punkaharju was chosen to be Finland's TOP Travel Destination in 2017 and our hotel owner Saimi Hoyer got the title "Travel Person of the Year". Congratulations Hotel Punkaharju! Punkaharju is a small place in the Finnish countryside so you can only guess how important these kind of things are for the community spirit. I'm feeling very very happy!"
(Thank you Hotel Punkaharju, Art Manor Johanna Oras and the Finnish Forest Museum Lusto for my opportunity to be a part of your stand in Helsinki!)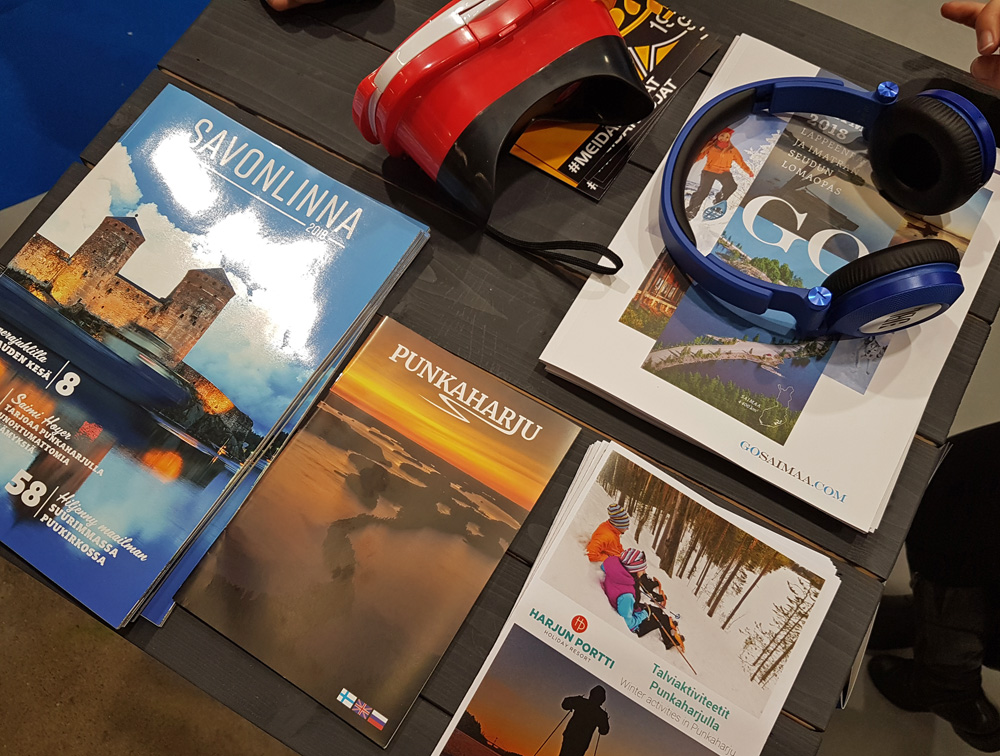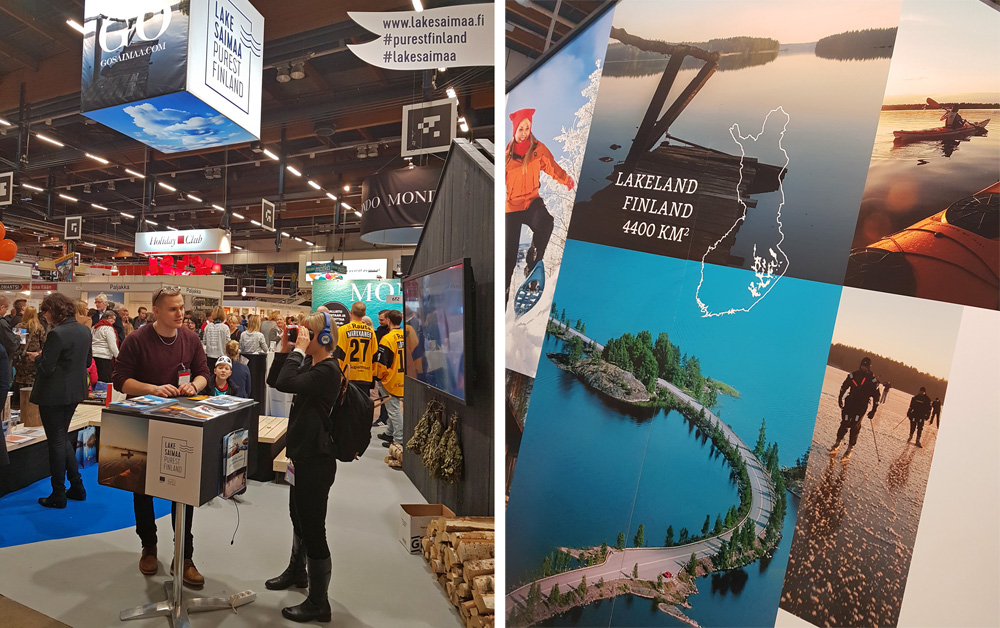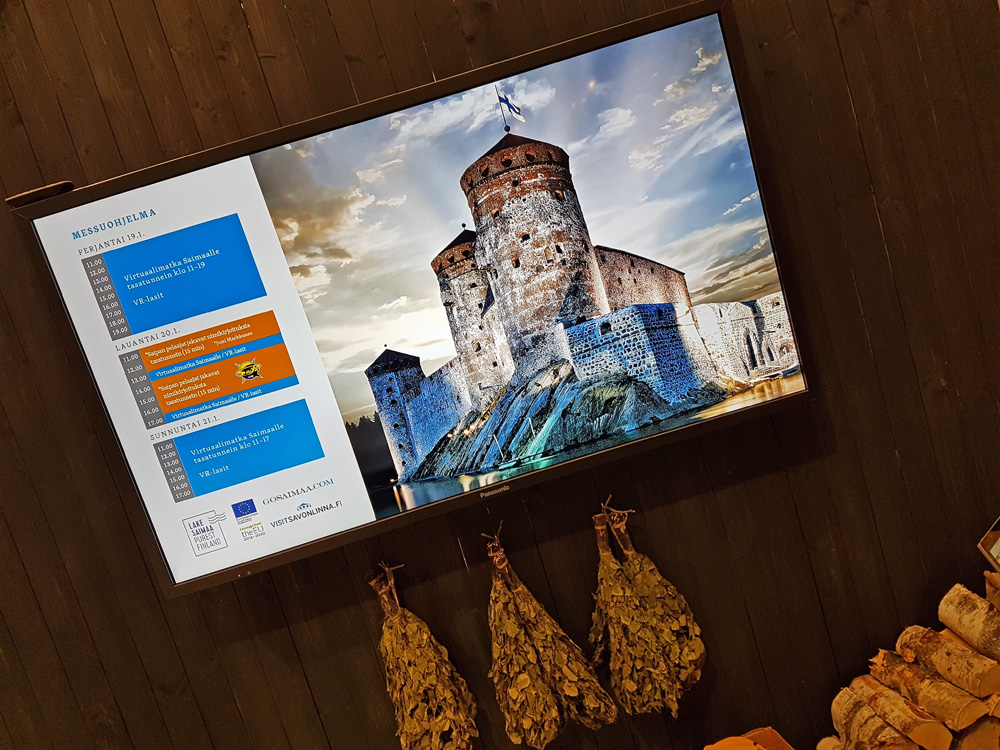 When we face setbacks in life, it's also natural to feel hard to be happy with the success of others. Life may feel unfair. I have experienced it, probably you too. It's not strange to my home region either.
But like all people, also regions are able to grow their understanding, all emotions and things that life keeps inside. We can learn to support each other better and we can learn to work on and live wiser.
Lately, there has been more and more signs of that in Saimaa region and its people, and I can't wait to see it grow stronger!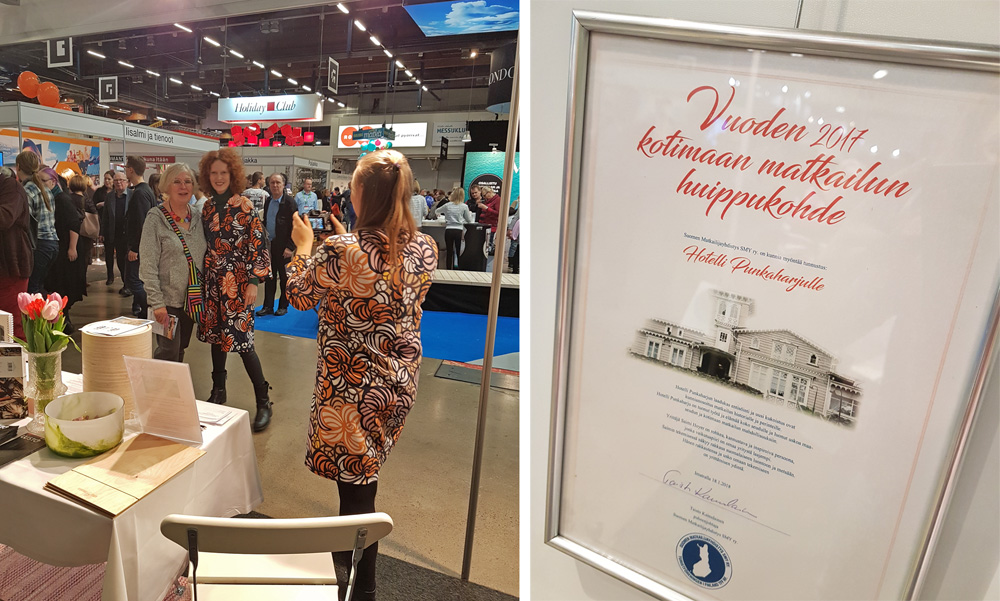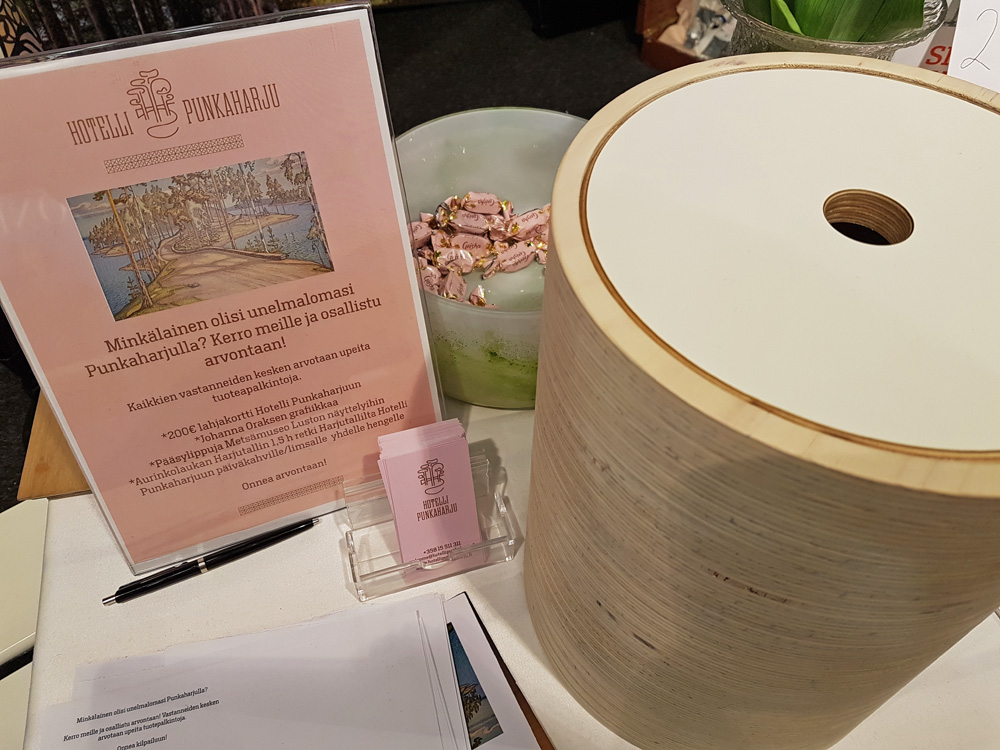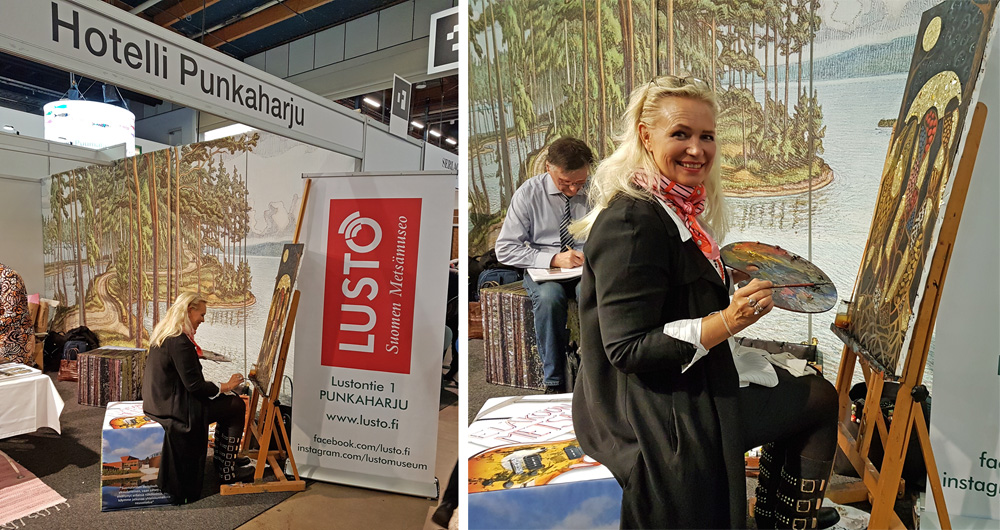 Also, just like people and companies are different, also regions are different. What are my strengths and weaknesses? What is my thing in this world? What is the best role for me in this common division of work? They all are challenging questions but also important ones to find answers.
They are the base for life where you do and work -not because of money or fame- but because you get deeper satisfaction and a sense of meaningful life to yourself. Call it passion too – passion that gives you perseverance to overcome the setbacks and all the obstacles for happiness, and success too.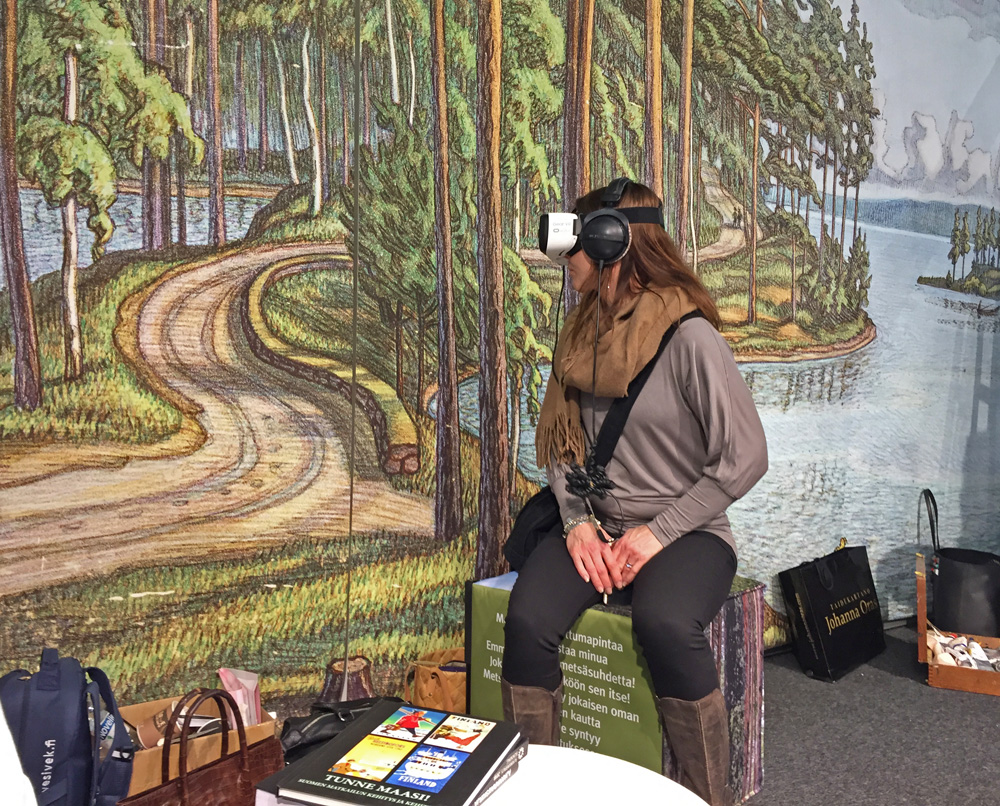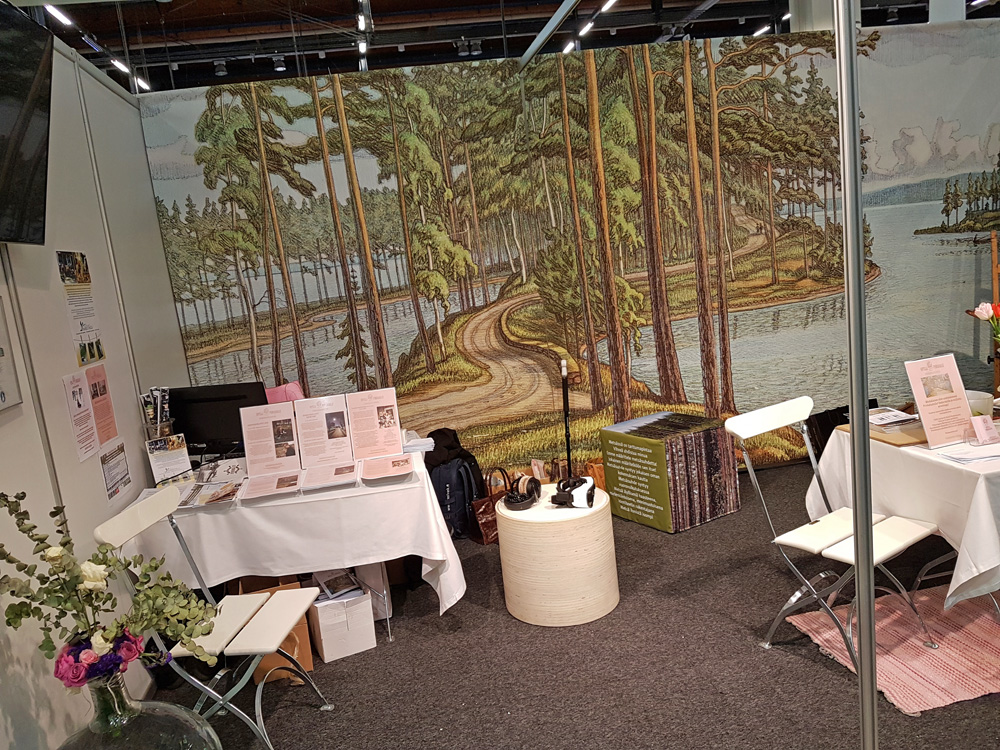 It was a big thing to me that Visit Punkaharju and Visit Savonlinna wanted to show SaimaaLife VR videos also on their stand in Helsinki. I was happy to help them.
When I met other people from Saimaa, like my dear ex-colleague from Hotel & Spa Resort Järvisydän, I thought how really it is so that people make places.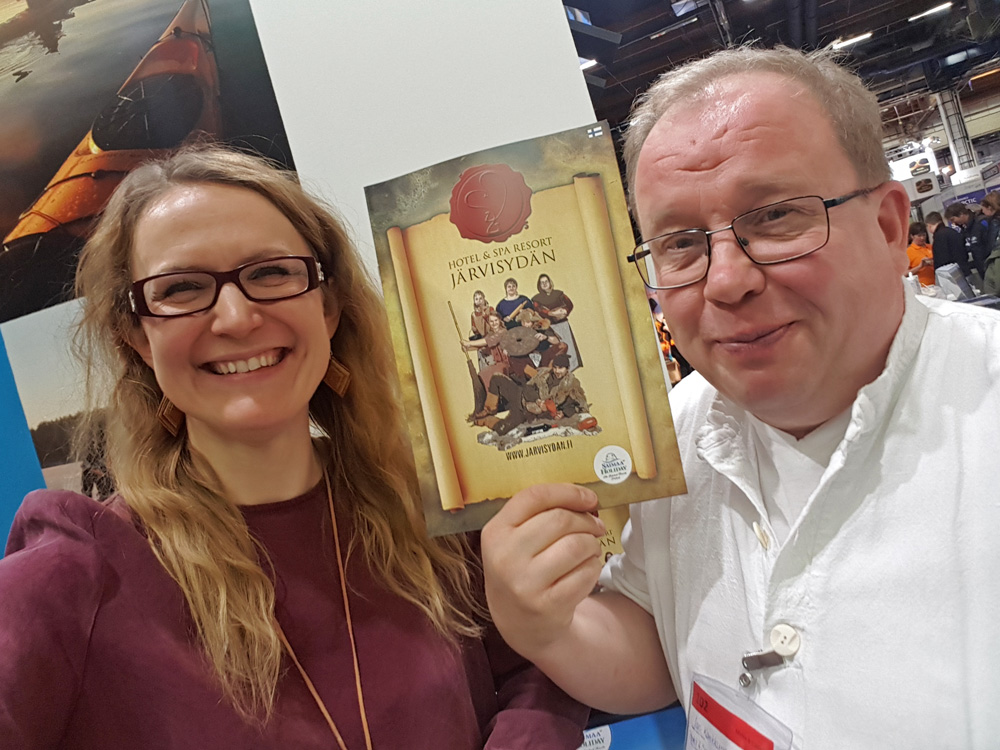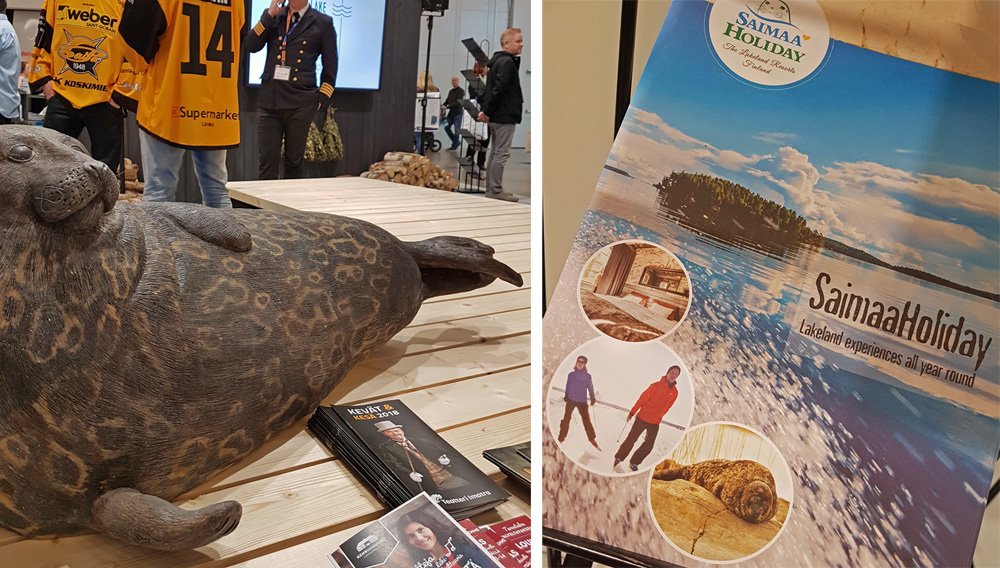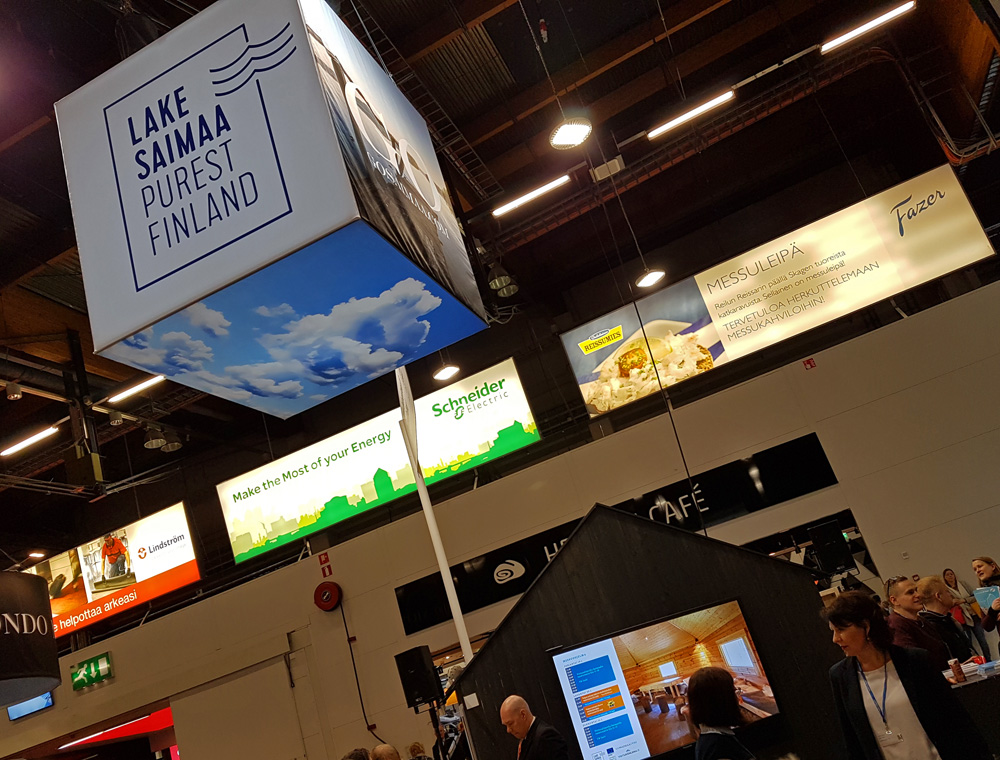 I'm privileged to live in the region where nature and surroundings are amazing. However, as privileged I am to be a part of our Saimaa community.
The road of our community has not been easy, and I'm sure the future will include many bumps too -like life always does. However, like I said, the signals are good that the community is getting stronger. That's good for all.
What I wish for the future is that people elsewhere -like you if you want- could get a bigger piece of Saimaa spirit too.
I wish that simply because all connections to the outside world would do good for us.
But most of all, because no matter where we are living, the life challenges are the same.
And the fact is that together we do more.
Together we go further.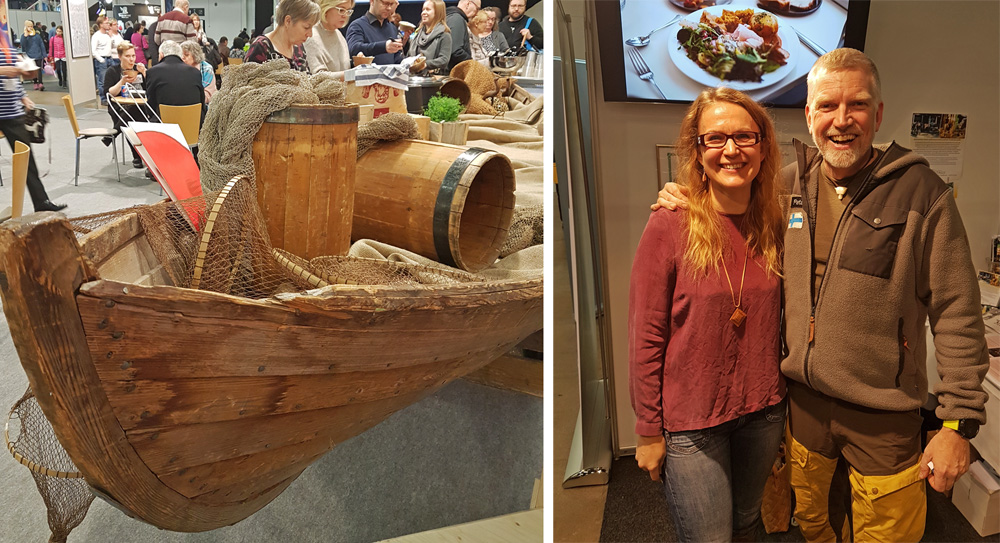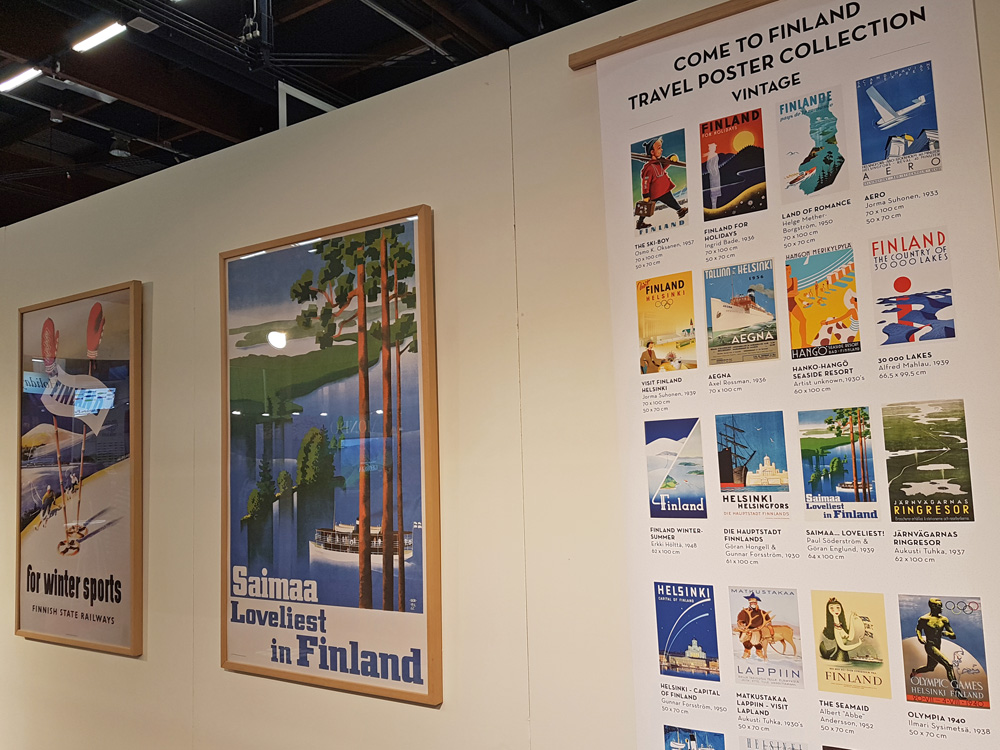 You may have seen "Lake Saimaa – Purest Finland" logo in a few of mine above. There's a bigger travel project Visit Saimaa – Lakeland Finland going on here. Feel free to check their new site Lake Saimaa. too. I hope in the future that is a site where you can find more good travel tips and info about Saimaa!