Couple of weeks ago I got a chance to be a model for some beautiful clothes from Globe Hope´s spring/summer 2014 collection. When I was changing my clothes in my friend's new children room I started to smile. It was because of the beautiful Moomin wallpaper. When I looked at the diving Moomintroll I realized that soon I can do the same. I'll wake up in our boat home in July, jump into lake Puruvesi on a beautiful summer morning and have my morning coffee outside on the deck from my Moomin mug. That kind of a simple life close to nature, like the Moomins are living, is the best I know. That life will become true for us again next July. Yippee!
My thoughs about the forthcoming boating season, the beautiful Moomin wallpaper and Globe Hope´s sailor blue Mema dress inspired me and Noora to have fun and take these photos. I love them! Can´t wait to get on the boat again!
Last time I wore this lovely dress with blue earrings and white high heels. I found that to be great outfit for a summer party. This time I wore Globe Hope´s Haikara hat and Globe Hope´s Klabbi shoes with the same dress. It works! A perfect summer outfit for boating. Or for a summer picnic. So versatile! Love it!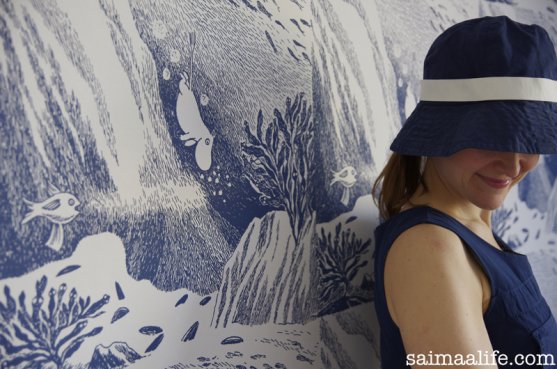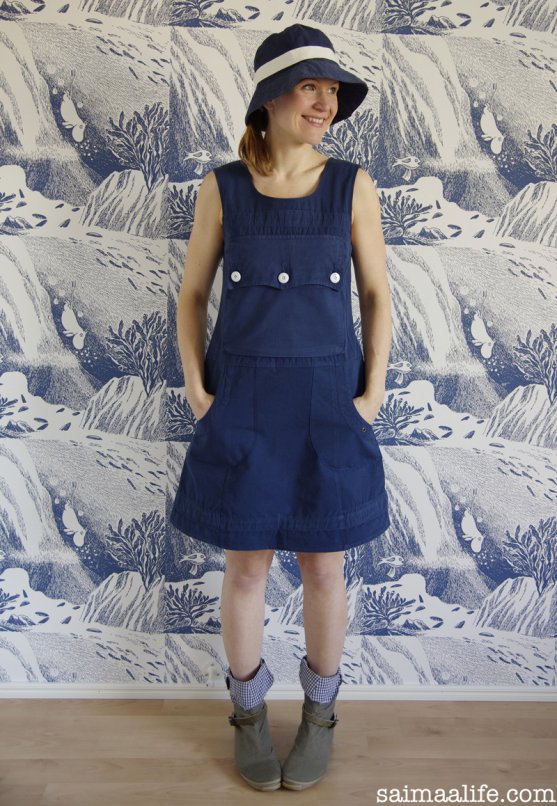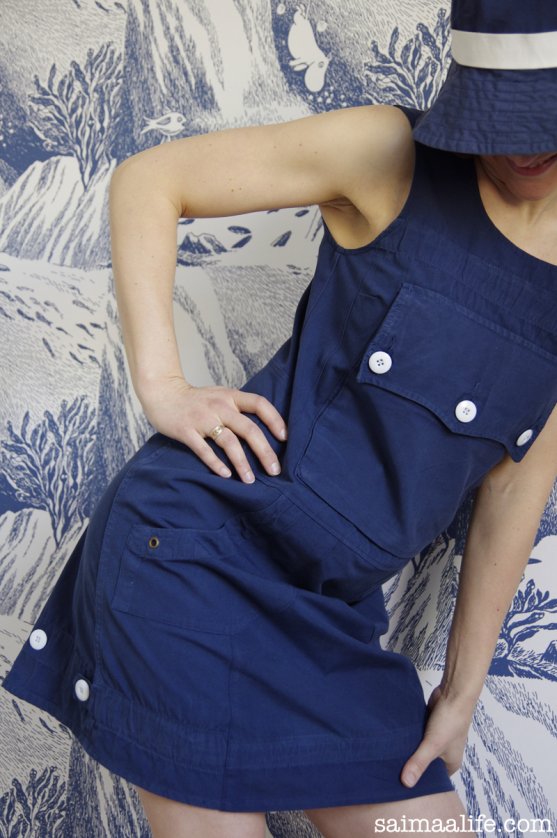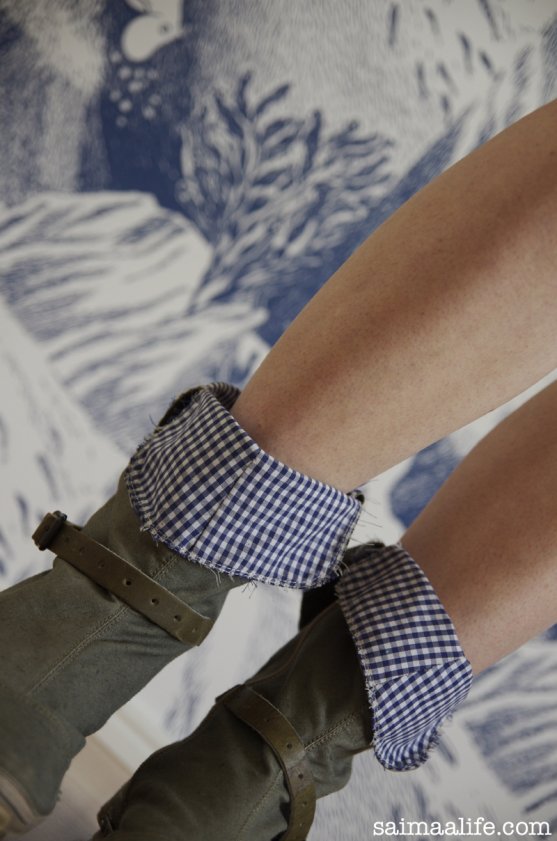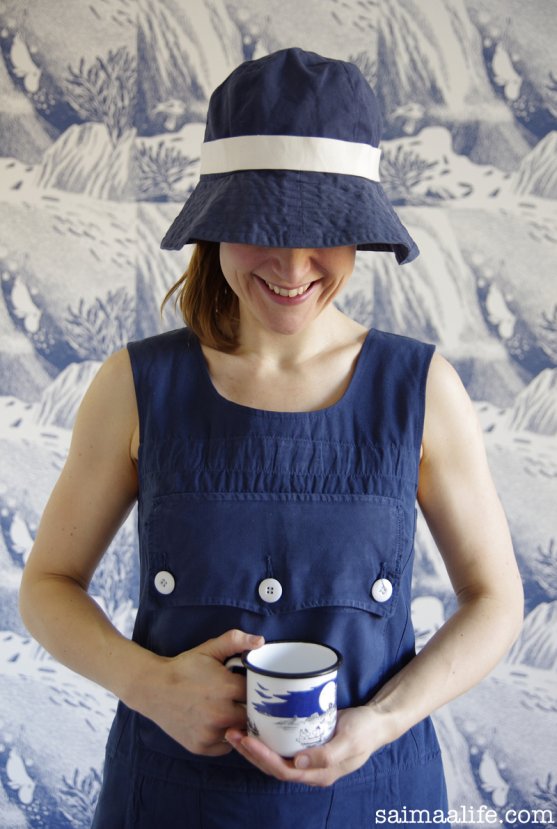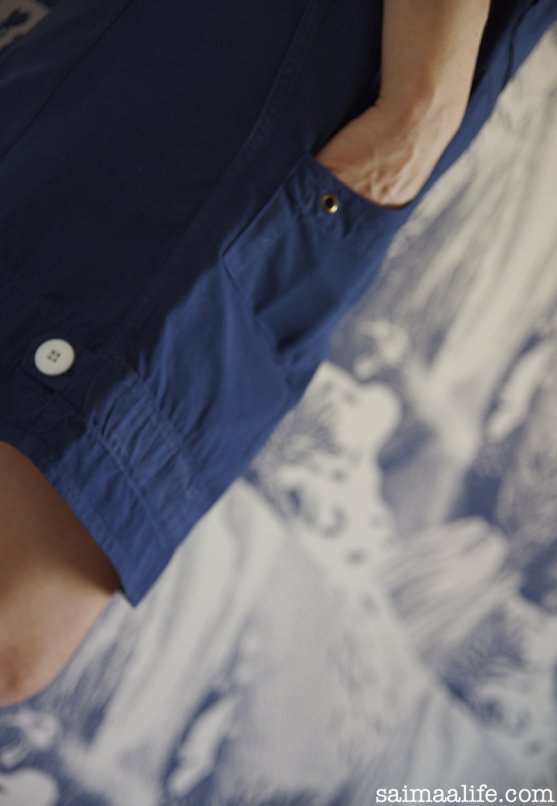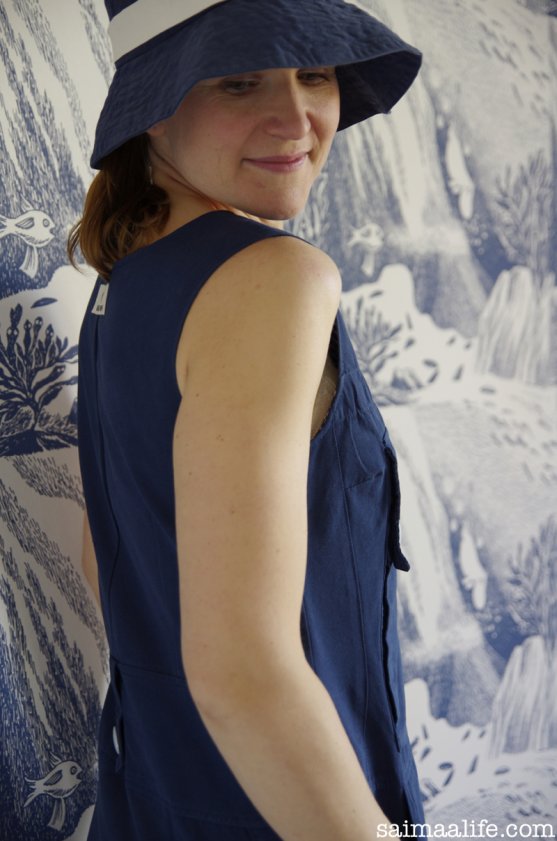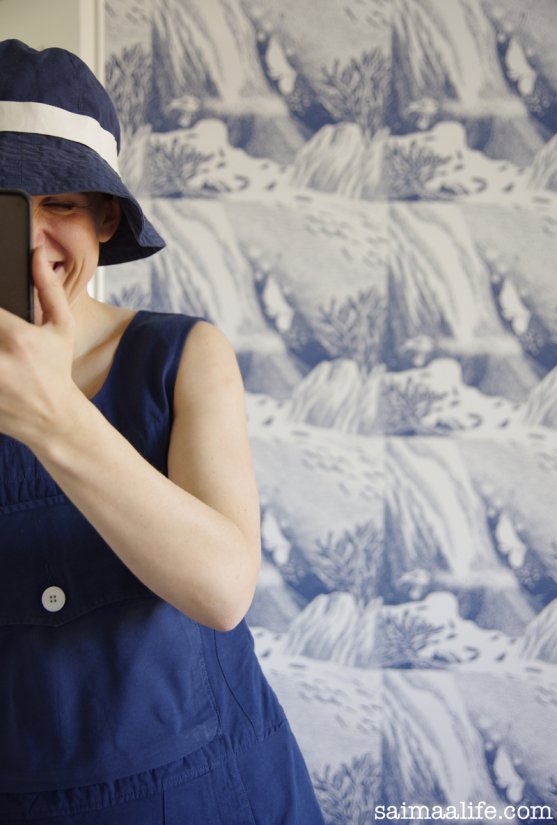 Thank you so much Noora for your help and hospitality again! Like I've already said, I love your home. 🙂
And Moomins. Well, you know that I love the Moomins. Tove Jansson and her Moomin world give me so much inspiration for beautiful simple living. Visit All Things Moomin – and you´ll get inspired to too!