365 Ways To Wellbeing – 82nd Way
This weekend I was (again) visiting my parents with the girls because my husband was ice-fishing with his friends.
I`ve lots of childhood picnic memories with my parents from past summers. But wintertime picnics memories I have close to none. During wintertime my father did forestry work from early mornings till the late evenings while my mother took care of the farm work at home. There were no time or energy for family picnics.
My father is still doing forestry work and my mother farm work. But not at the moment. My mother broke her wrist so she isn't able to work for a while. My father on the other hand just finished one of his projects and is starting another shortly.
Because both of our parents were having "a holiday" my little sister suggested that we could have a winter picnic together. Well, with a baby, a toddler and one with a broken wrist you can`t go far. But you can go to the nearest forest! (or to a clear-cutting in our case).
Sunny winter day combined with campfire, grilled sausages, hot bananas with melted chocolate and the company of the girls, my little sister and brother, my parents and Jonas the dog was definitely the thing that made me feel good this Saturday!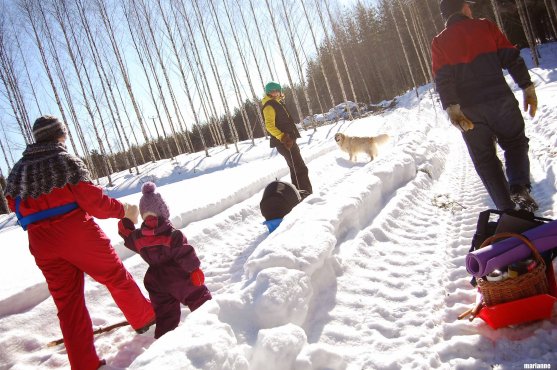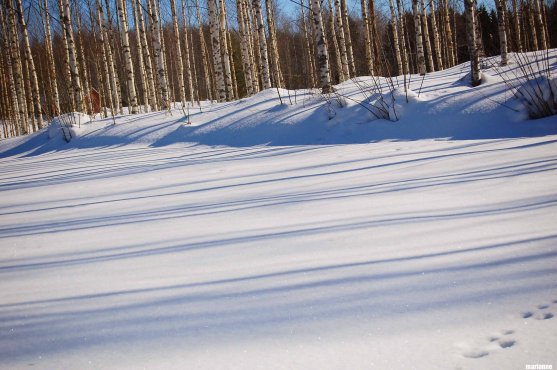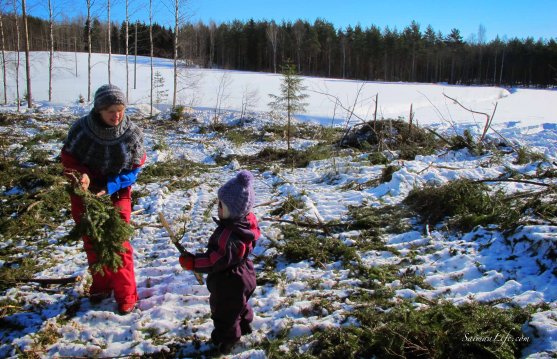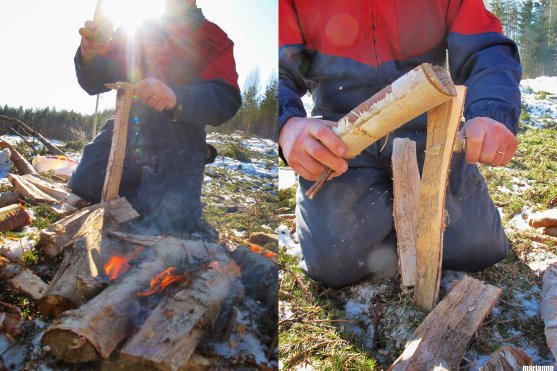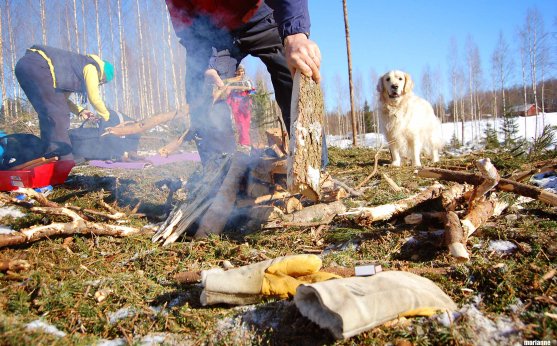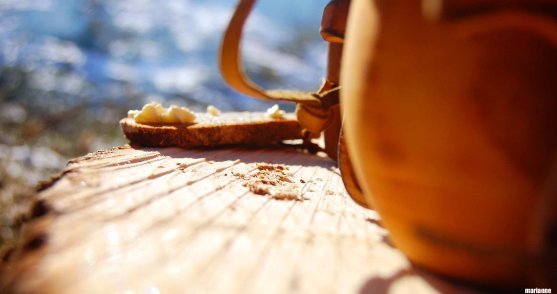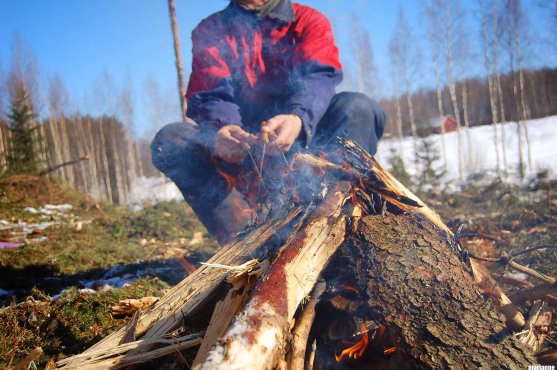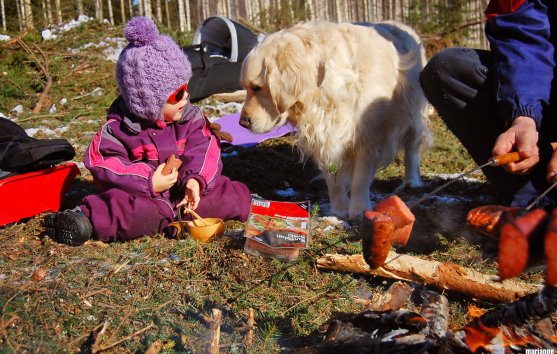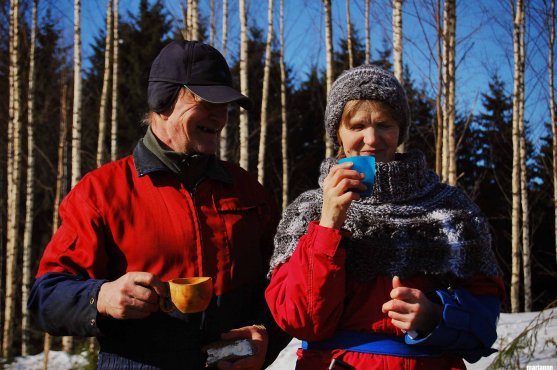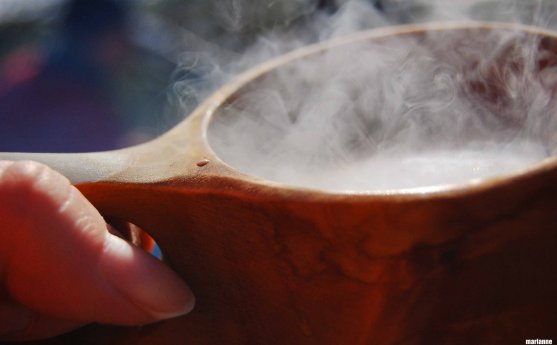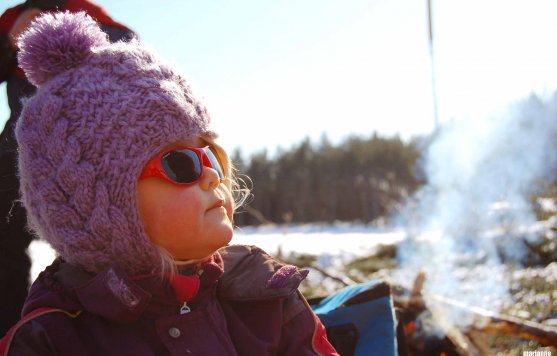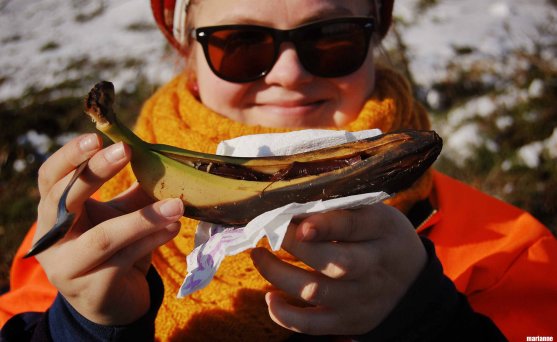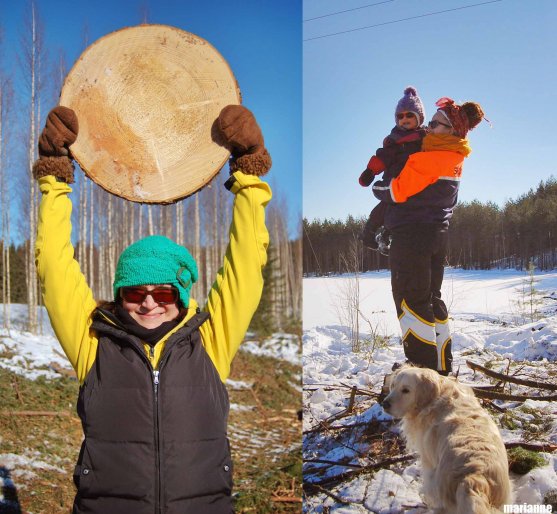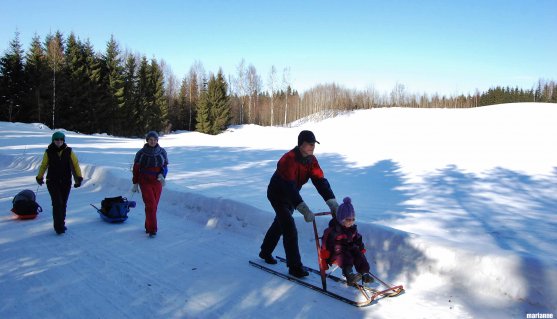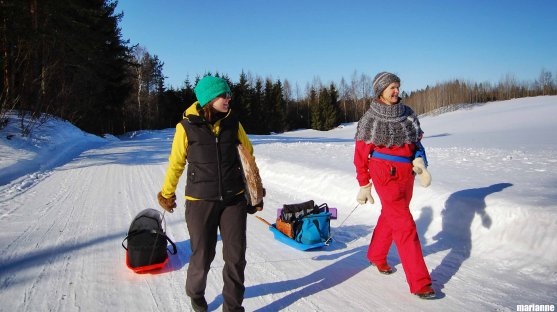 Read more about my "Wellbeing Challenge 2013 – 365 ways to wellbeing".