365 Ways To Wellbeing – 358th Way
It´s time to decorate Christmas tree and celebrate Christmas!
This year I was able to cut down our Christmas tree alone. I enjoyed that so much! Being outdoor, doing something physical, breathing fresh air and enjoying to the silence and beauty of nature. That is so me! That´s where I´m getting wellbeing and happiness!
Go out and get red cheeks once a day during your Christmas holidays – That´s my advice for the day. You won´t regret it!
Merry Christmas!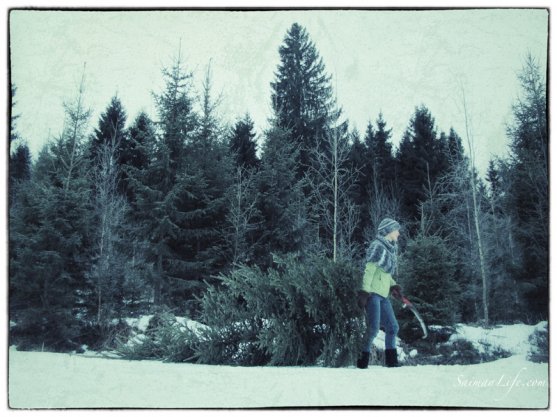 Read more about my "Wellbeing Challenge 2013 – 365 Ways To Wellbeing".