365 Ways To Wellbeing – 286th Way
80 pieces, small and big, and all presumable rather tricky to install. How do I EVER get a chance to put that wall sticker to the girls´ room?? My idealistic plan was to take some time and do it without a hurry, for example when the girls are sleeping. BUT…Finding a perfect moment for a project like that is quite difficult in a family with small children. When it became obvious that such moment would never arrive, I just decided to give it ago on the fly. However, a small part of my job was already done a couple of days earlier.
This day I decided it's now or never! I asked my friend Sari to help me. So we just started to put the stickers on the wall while Unna and Liilia were playing on the floor. You can imagine how interested they were in those fancy colorful stickers 😉 It was a total mess but surprisingly, in a good way! We actually had fun while doing it! It doesn't mattered that it was difficult and slow. It was about being together and having a right attitude towards what we were doing.
Full life can mean busy life, but it also means that you are being alive. You're enjoying what you do with all your heart eventhough it might be sometimes difficult and arduous. This day full life meant love, understanding and joy for us. It was all about attitude again. We can see these kind of situtations stressful or not, it's up to us to decide.
Full life describes well and in a positive way the family life of ours. It's rich and meaningful but only when we can turn on that positive attitude 🙂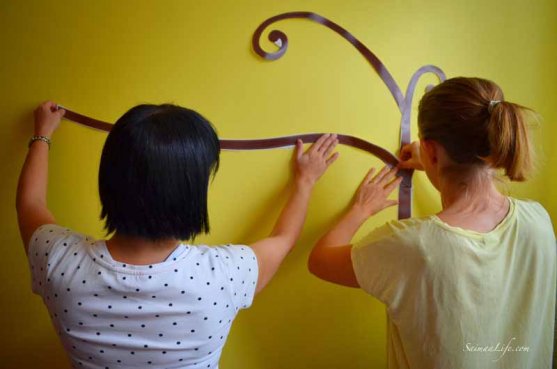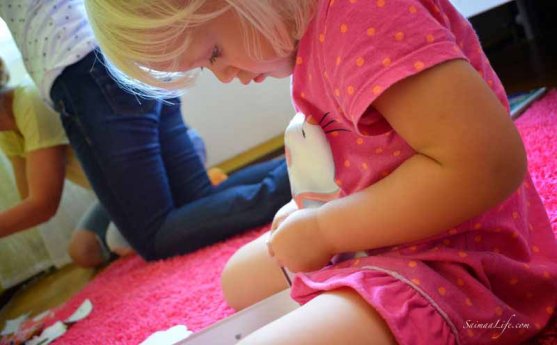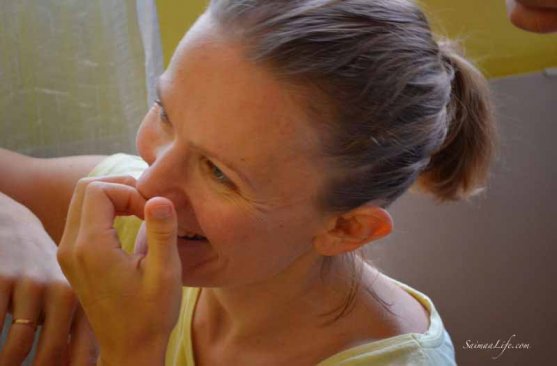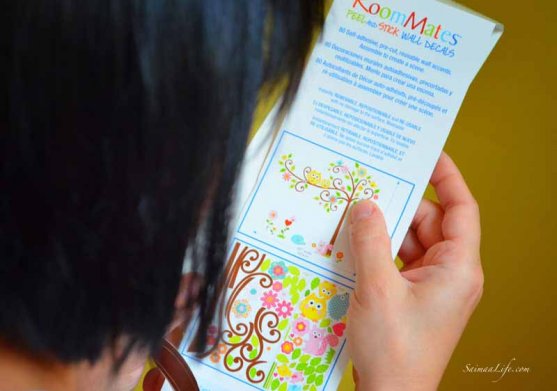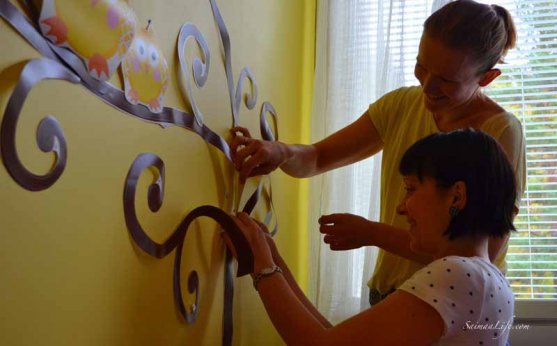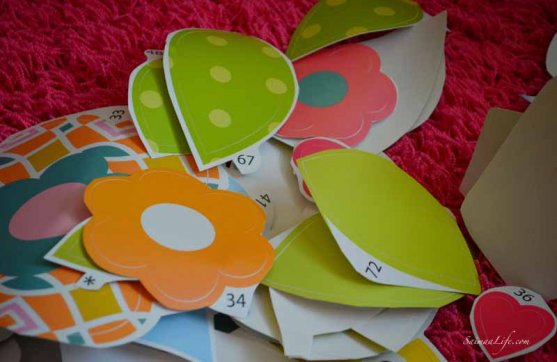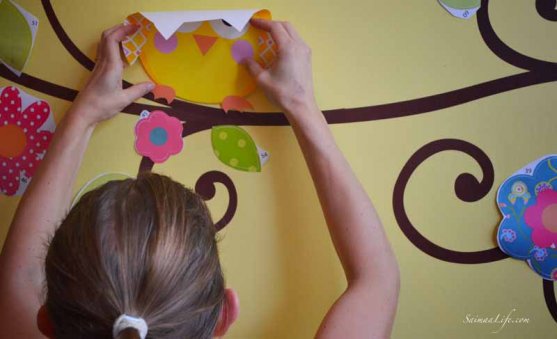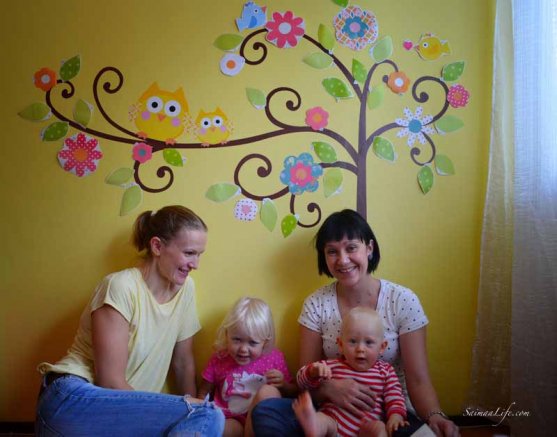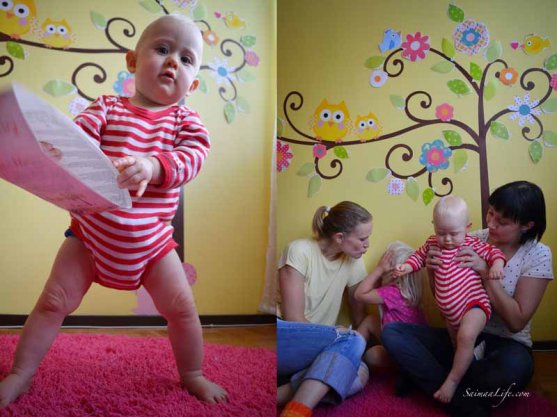 Read more about my "Wellbeing Challenge 2013 – 365 Ways To Wellbeing".