365 Ways To Wellbeing – 254th Way
A lot of people don't like surprises. Even though they'd be positive ones. People tend to like predictable, things that can be anticipated. It's easier to prepare mentally and for example control your feelings when you know what's going to happen. Every surprise puts us in a situation when we're a bit uncertain of ourselves. How to react, what to say, where to look, what to do. A situation that many people don't like to be in.
If we could embrace surprises with open arms we'd get so much more out of them! We could enjoy a pure feeling of excitement and joy, happiness and gratitude. Feelings that we should embrace every time they arise.
This day we had a pleasant surprise. Our neighbor Mari brought us some herb that she had grown on her balcony. Sage, tarragon, thyme and chive. How great is that! Thank you so much Mari!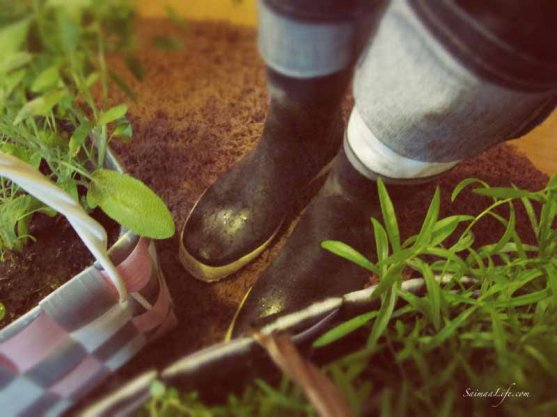 Read more about my "Wellbeing Challenge 2013 – 365 ways to wellbeing".