365 Ways To Wellbeing – 224th Way
Life is full of dirt. Mud, grease, mould, slime, all kinds of disgusting things you can dirty yourself with. We are accustomed to stay clean. Very clean. To the very extend that we might get afraid of getting dirty. We wash our hands, shower, wash clothes, do dishes and do all kind of stuff that keep us clean. All the time.
But it so happens to be that it's quite difficult to avoid getting dirty in life. Have you noticed that sometimes avoiding getting dirty keeps you away from doing fun stuff? Many time it's just that fun stuff that makes us feel alive. Don't be afraid of dirtying yourself. Don't be afraid of life!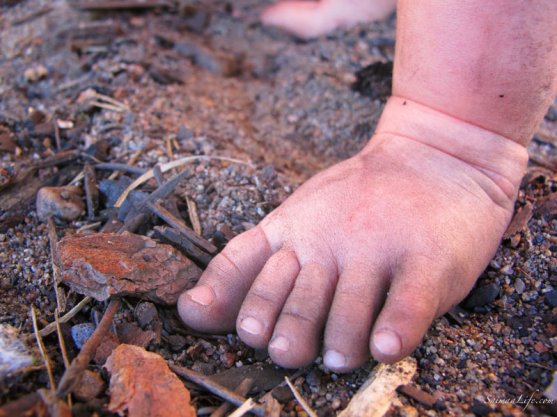 Read more about my "Wellbeing Challenge 2013 – 365 ways to wellbeing".