Spend a pyjama day
Even thought I enjoyed our Helsinki trip a lot I was really, really tired after that. I didn´t feel like doing anything. I just wanted to sleep and take it easy.
"A pyjama day" – I had thought about that a while and I decided that now we would do it with the girls. A day would be perfect because I had that extra-comfortable Polarn O. Pyret`s nightdress. I also brought Unna a little girl`s nightdress as a present.
A day spent in pyjamas – that made me happy this day. Playing with Unna`s wooden railway gave me much more energy than doing laundry and dishes!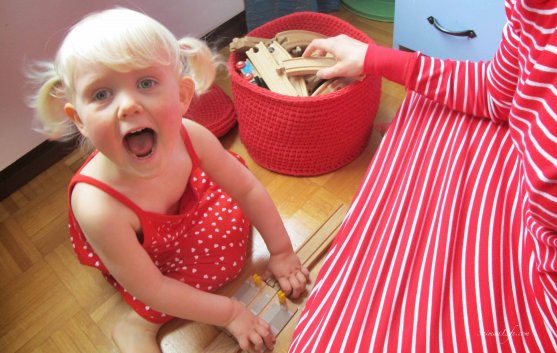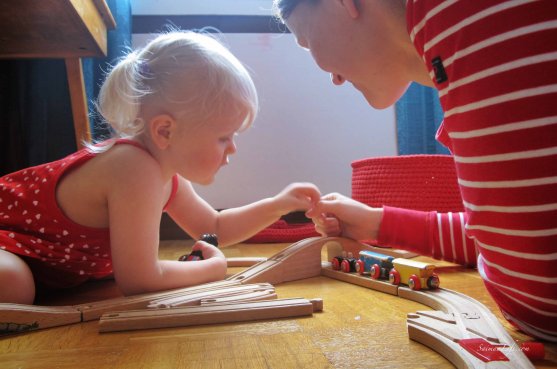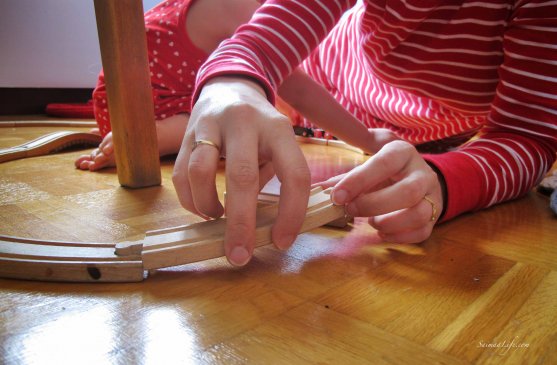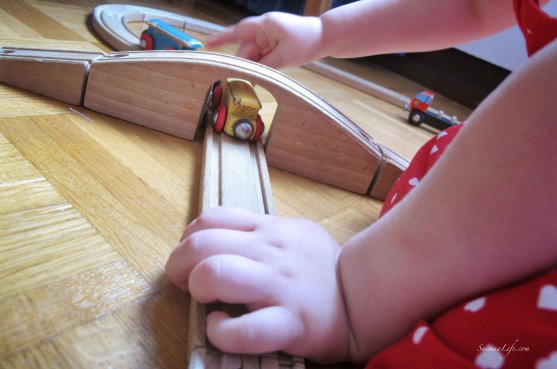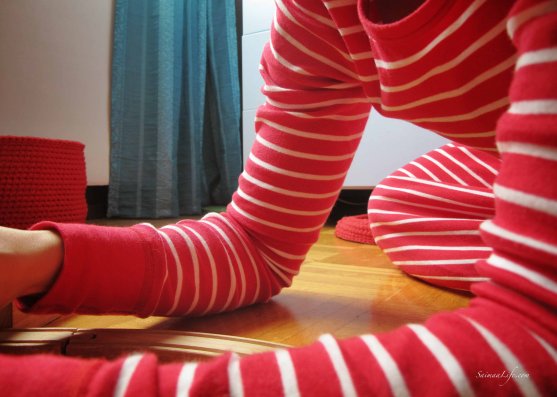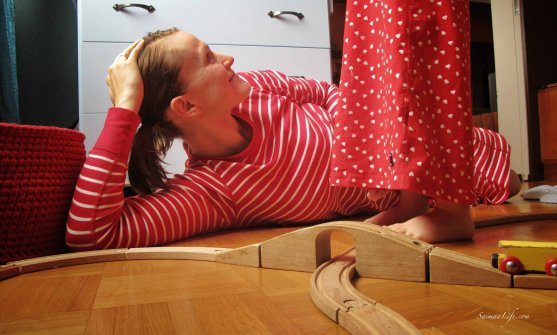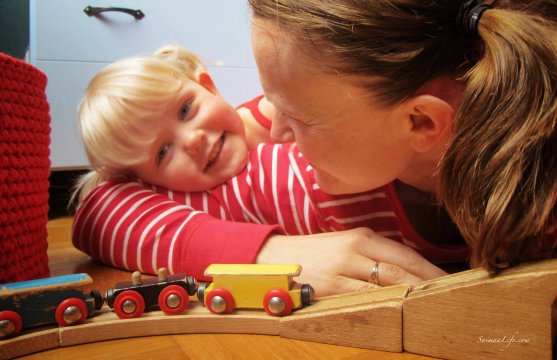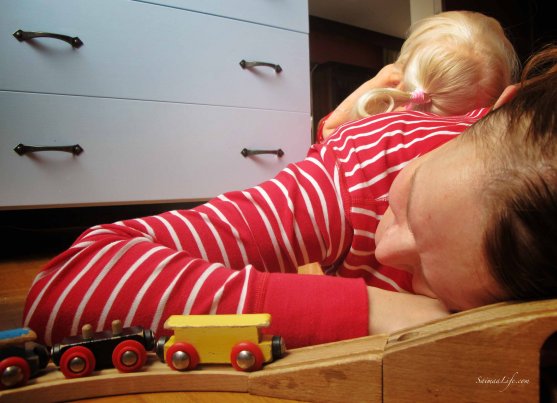 Read more about my "Wellbeing Challenge 2013 – 365 ways to wellbeing".