365 Ways To Wellbeing – 171st Way
I feel that a childish mind is good for wellbeing. If life gets too serious you should do something fun and unexpected. This day we walked on the sidewalk and noticed some white petals on the ground. They were falling from the lilac tree that was stretching out its branches over the concrete wall. When we shook the branches we got a wonderful flower shower on us. It was so much fun to forget being serious adult and be childish for a while!
Playfulness in your daily life. Remember that!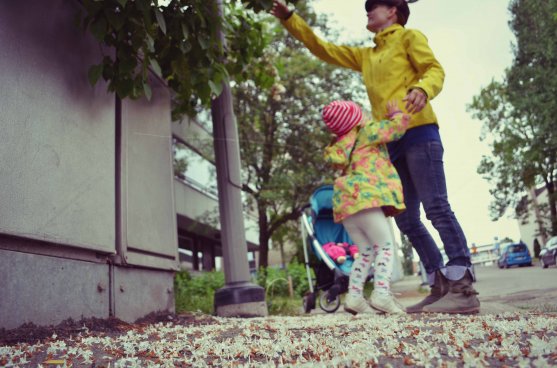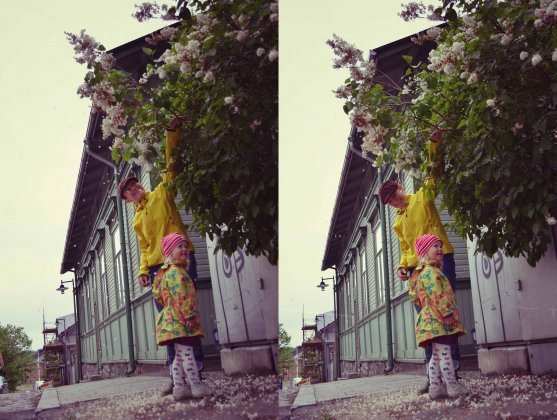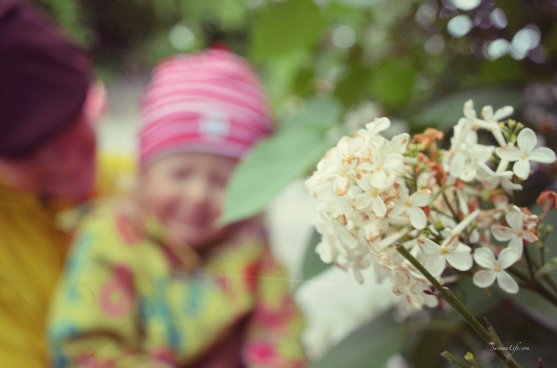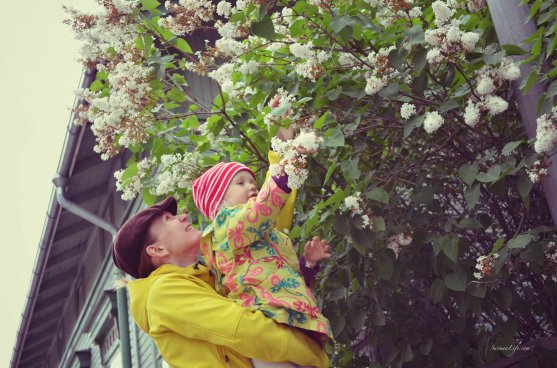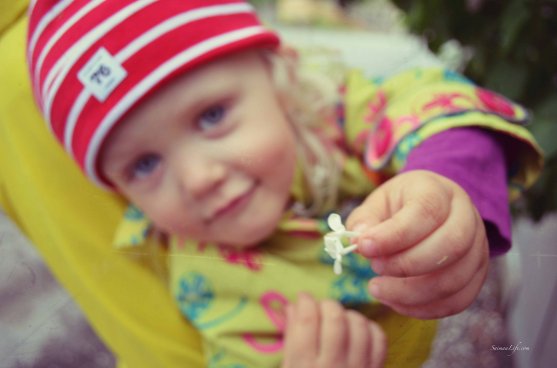 Read more about my "Wellbeing Challenge 2013 – 365 ways to wellbeing".