365 Ways To Wellbeing – 165th Way
Sometimes life gets so busy that you feel that there's not even time to think. Thinking and arranging time for it are crucial aspects of our wellbeing.
I observed my parents' dog Jonas today. It was lying on the porch once again looking like it was having some really deep thoughts. I sat down next to it for a while, thinking about myself, my family and life. Giving myself time to think – that was the thing this day!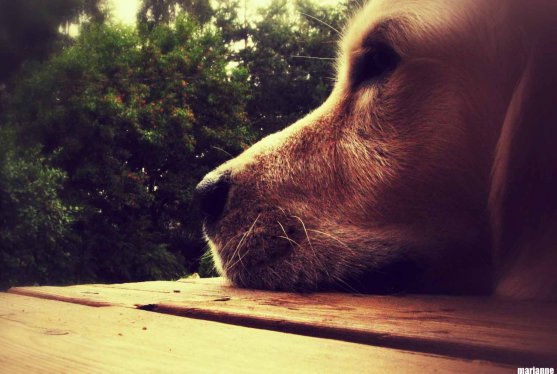 Read more about my "Wellbeing Challenge 2013 – 365 ways to wellbeing".