There are raw and peeled carrots pretty much always in our fridge. That has been one of my ways to get our children, my husband and myself to eat more carrots.
It has worked well, but now it has become boring. Even for me.
We need a new way, I thought a while ago.
So I made carrot-pineapple juice just by blending carrots and pineapple in a blender. I loved it, but our children and my husband didn't.
I added some milk into my new juice and let them taste again. This is already better…, was the answer.
Then I added some greek-style yoghurt and all three said "We LOVE this!" .
I went to the kitchen and added some wheat bran to make it more healthy and vitamin-rich.
I gave it to my test group and asked "Did you notice any difference compared to the one you just tasted?".
No, was the answer.
This is it, I smiled. Our new way to eat carrots!
So here it is: my easy carrot-pineapple smoothie recipe. The one that is loved by not only women, but also children and men 🙂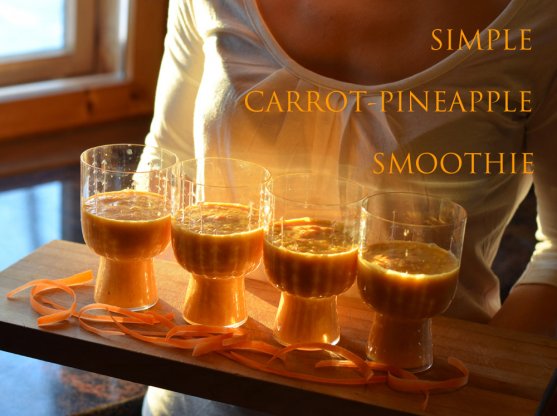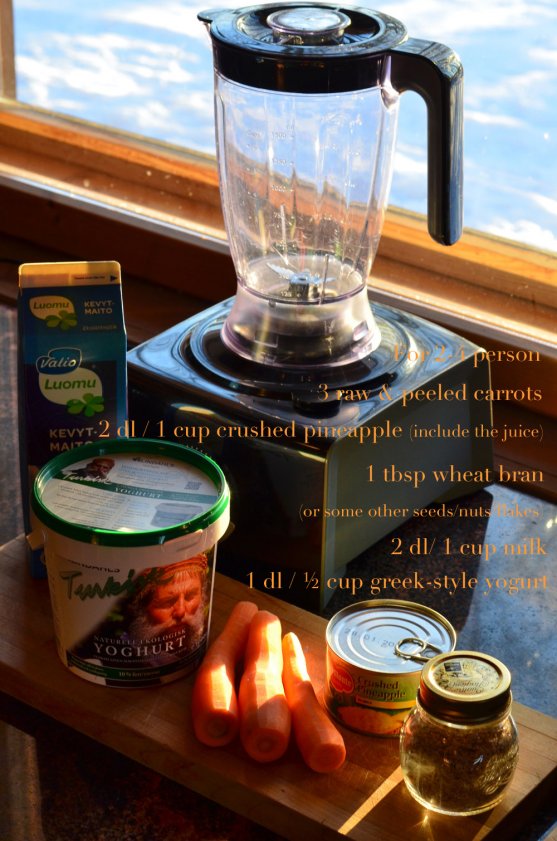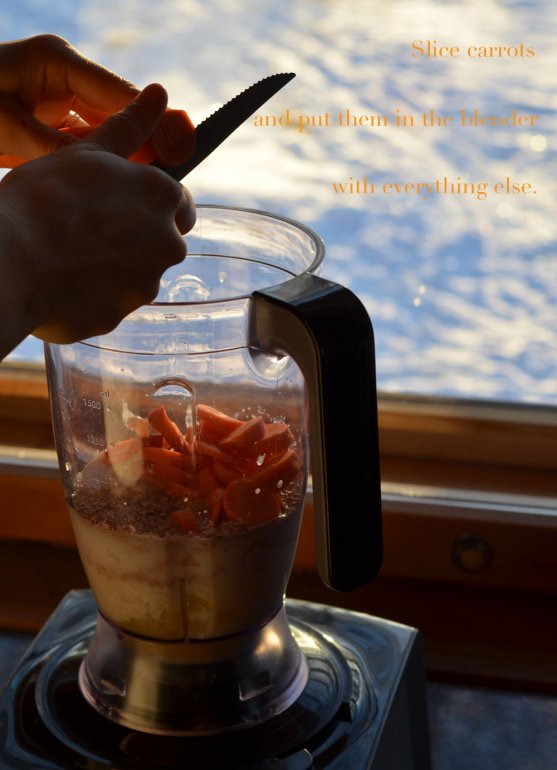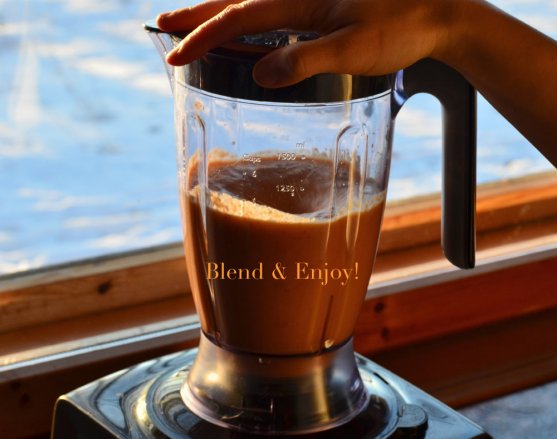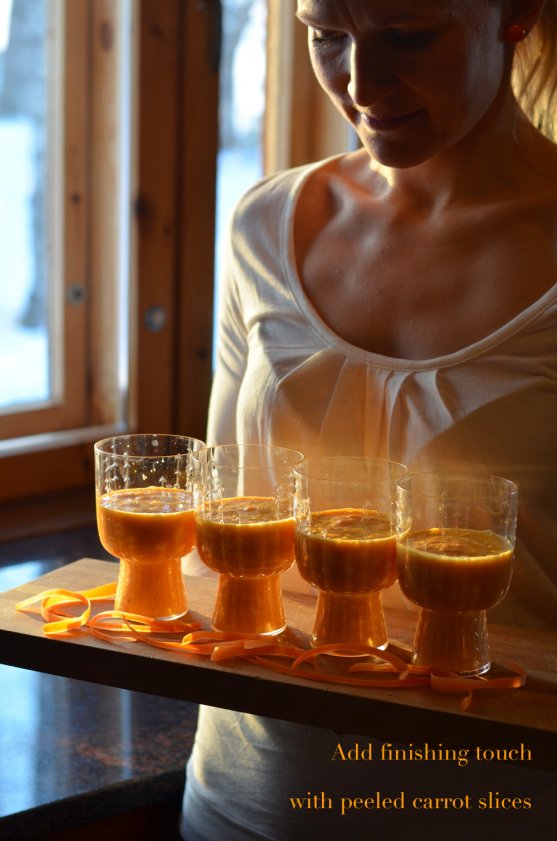 Sunshine to your week!