August is here. It`s a clichè that "time goes fast" but again I noticed how true it is. This time it was my pregnancy which got me to think how fast time goes. My pregnancy is already over halfway. I`ve been pregnant for 24 + 3 weeks. I have still many many weeks to go but in my case now it is time to start to slow down.
Take it easy and don`t stress
As a pregnant woman I belong to a risk group. The reason is Unna`s premature birth. Unna was born 34 + 1 weeks – 6 weeks before her expected date of birth. Luckily Unna was already developed enough to be able to breath and eat by herself. She survived without any complications or setbacks in her development.
However Unna was in a hospital for two weeks after her birth. Those two weeks were the longest weeks in my life. I was lost at home without Unna and worried that something unexpected would happen to her because of her premature birth. In this pregnancy I`m ready to do anything that the same will not happen again.
It`s possible that this baby is also born too early no matter what. The main thing what I can do to prevent it is to relax and avoid stress. The saying "things go under its own weight" has helped me to take it easy.
It`s possible that I need to cancel more or less my plans for this autumn. I hope I don`t have to do that but if I do I also know that life goes on; changes in plans belong to everyone`s life every now and then. And when changes occur, everyone that it has an impact on just need to adapt to them. In my life the pregnancy and the baby`s health comes now first and everything else after that. When my children are older I have plenty of time to advance other plans and dreams in my life.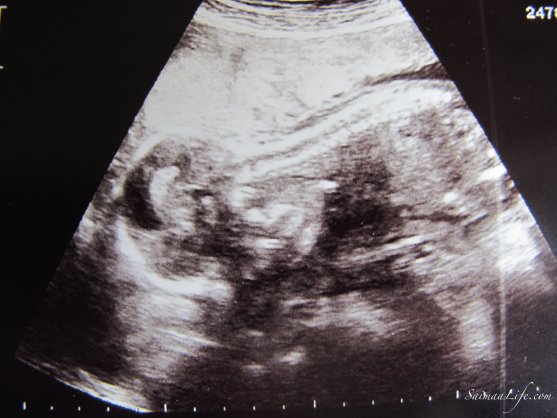 Listen to your body
During the last week I have had too many contractions regarding to my pregnancy weeks. It has been scary. With a total rest I`ve been able to keep the contractions away. Still I feel that I`ve got a strong message from my body to take even more slowly than I`ve taken during the summer. Therefore from this day on I will write my blog less frequently. However I will not stop blogging because for me this is also one way to relax 🙂
Whether you are pregnant or not remember to listen to your body. In the same way as the nature, also human body is very wise. It will tell you with its own little signals what is good and what is not good for you. You just have to listen to it and act according to those signals.