I am a woman who you can see in a grocery without any make-up and wearing very casual clothes. Or you can see me with a full make-up and high heels. As long as I`ve been writing this blog my look has been more or less all the the time the first one. In summer the reason was our boat life. In autumn it was my pregnancy.
My look has been natural lately. Someone would say that a natural look fits to my blog theme "Natural Wellbeing". Maybe so. It is not a problem for me to be without make-up in my blog pictures. It would be distressing if I should be in a full make-up in every picture. In my present life situation I don`t even know where I could find time for doing make-up every day!
But enough natural look is enough! This morning I looked myself from the mirror. I had huge eye sags. Btw Lumene´s Beauty Base Dark Under Eye Concealer is the cosmetics product that I use for eye sags – It really works!
"You need a make-up", I said to myself this morning. I realized that I didn`t even remember when the last time I had seen myself in make-up. I realized that I needed to do something for myself; I needed to show myself that I can still be pretty. Like in summer when my friend Jenni did a make-up for me. Then we took the first summer pictures for my blog cover. And I felt myself pretty – it felt really good!
No matter how great it is to be a mom I realized that I need to remind myself that there is still a woman behind all this breastfeeding and diaper changing. So I made a promise to myself; I promised that before the New Year I make myself pretty! I 'll make myself pretty, pamper myself with womanly vanity and I meet some of my girlfriends!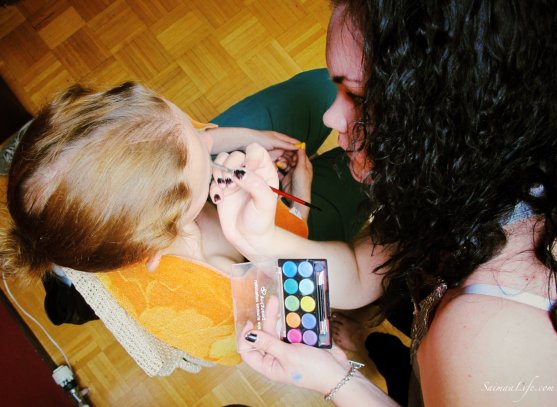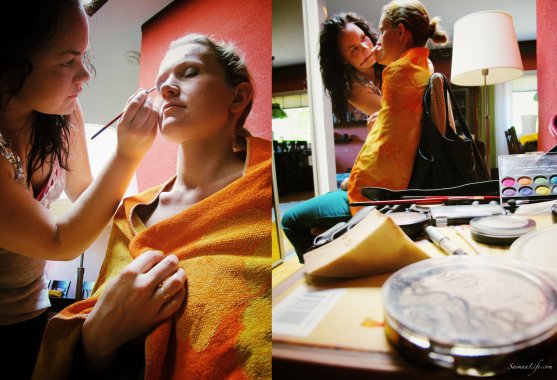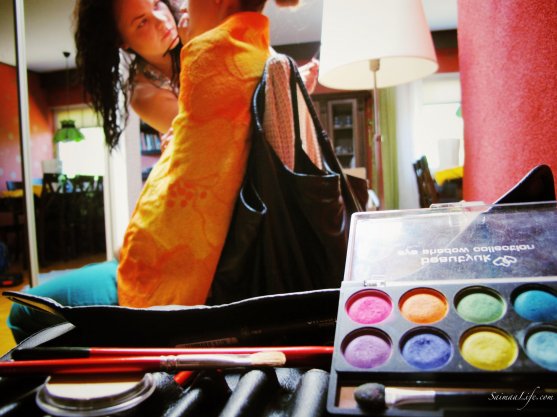 Congratulations Jenni and Simple!
As I said Jenni has done a make-up for me couple of times. Jenni Niskanen is a professional make-up artist. She has studied in Cosmetica Norris make-up school in Spain. After graduation Jenni moved back to Savonlinna, my home town. This autumn she established an own company and started as a stakeholder in Simple with Sari Tamminen. Simple is located in Olavinkatu 38, Savonlinna. Congratulations Jenni!
Jenni does sculptured nails, make-ups and eyelash extensions. She does also personal make-up counseling, teaches make-up techniques and advises to choose right make-up products.
Jenni likes to enjoy little things in life and be together with friends and relatives. She loves Finnish summer and sun. Jenni has said that you can`t be in a bad mood when the sun is shining. Unforgettable, special moments and feelings of success and joy are also her sources of happiness and wellbeing.