My friend has a really nice looking fleece jacket, I remember thinking two years ago when we we're spending a day on an island. That was when Houdinisportswear got my attention for the first time.
Last summer my husband noticed the same thing and he asked our friend what he was wearing. This is Houdini´s Power Houdi. It´s great! Excellent outdoors, warm and comfortable. I highly recommend this! said our friend.
Guess what I bought for my husband the next month for our anniversary?
Houdini says that its Power Houdi can be "addictive". Now I know what they meant by that. My husband´s Power Houdi fleece jacket has been his most used piece of clothing since I bought it to him. He has used it not only outdoors on his fishing and boating trips but also at home and at work.
More and more often also I find my husband´s Houdini on me. It's so warm and comfortable at home during dark winter evenings! I had one wish for Santa Claus (Read: to my husband). Buy me Houdini´s orange fleece tunic. Please.
Guess what has been my most used piece of clothing since last Christmas…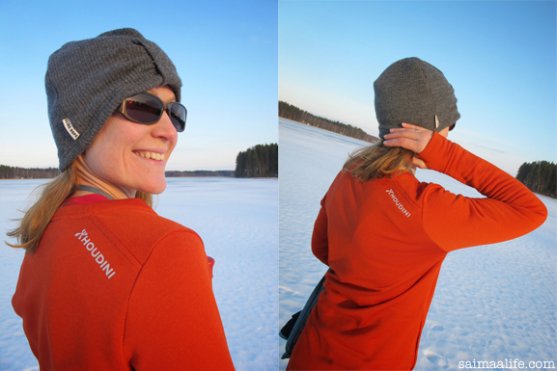 Here's something that Houdini says about their products…
Our company vision is to provide addictive products to playful and proud "Houdiniacs" worldwide and inspire people to lead a healthier and happier lifestyle on a living planet, for ourselves and future generations.
We Believe in Material that can be Recycled
We will always choose fabric that is recycled over non recycled to the furthest extent possible. Our goal is for all of our material to be:
* made of recycled or renewable material
* and/or is BlueSigned®
* recyclable or biodegradable
Our materials are as clean as possible. We avoid mixtures of materials because it complicates the recycling process.
Why I love my Houdini?
There are many reasons why Houdini has got my interest and attention. It´s´because I´ve noticed that…
Houdini´s clothes are multi-functional and stylish; I´ve used my Houdini tunic both in nature and at home. I´ve even used my tunic with jeans and high heels in the city while we went to eat out with my husband in a cold winter day!
Houdini´s clothes are comfortable and fit well; As I´ve said before, when your clothes are comfortable and fit you perfectly, you don´t need to think about your clothes when they're on you. It helps your personality to come out more freely. And instead of thinking about your clothes and how you look, you can just concentrate on what you´re doing and enjoying that 100%!
Houdini´s clothes support my aim to simplify my wardrobe: The more multifunctional your clothes are, the less you need them altogether. It's that simple!
Houdinisportswear cherishes sustainable values: Believing in sustainable and high quality fabrics and manufacturing is so great! Houdini tries to choose the most durable materials that their products would last as long as possible.
Houdini´s clothes are cost-effective; Multifunctionality + comfortable and stylish + Long lasting + Reasonable price = Cost-effectiveness.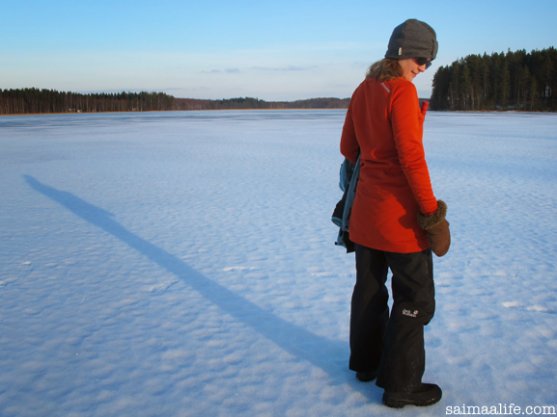 Unfortunately I've noticed that this particular tunic is not in Houdini´s webstore anymore. But Women´s Power Houdi fleece jacket is still there! And many many other high-quality, good-looking and sustainable outdoor clothes.
Maybe Power Houdi could be my next wish…I can believe how nice it would be to pick up blueberries next summer while wearing that. Or sit by the campfire during a chilly evening.